How Chris Hemsworth Made A Secret Cameo In Tom Hiddleston's Loki On Disney+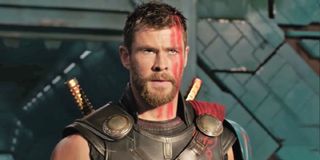 When Marvel Studios first announced a Loki TV series, many fans were hoping for an appearance from the God of Thunder himself, in whatever way that would happen. While the series has had many surprises during its first four episodes, one that was still missing was Chris Hemsworth's Thor. However, the easter egg-filled Episode 5 features a quick-but-much-celebrated moment in which a CGI Thor Frog is seen inside a deeply buried jar, frantically trying to get to the nearby Mjolnir. And that frog's voice, as it were, was indeed the result of a top-secret Hemsworth cameo.
Loki director Kate Herron revealed the existence of Chris Hemsworth's previously unannounced Thor cameo in an interview with For All Nerds. It might surprise fans to learn that Hemsworth's portrayal of the Frog of Thunder is 100% the real deal and stems from an all-new recording. When Herron was asked about fun references from "Journey Into Mystery," she stated:
Although Chris Hemsworth's cameo in Loki was rumored ahead of release, this is obviously not the kind that fans were anticipating, though it definitely did not disappoint. Especially knowing that it was actually Hemsworth that physically recorded a bunch of frog grunts to make it happen. While the jar in the episode was a reference to the 1980s Thor comic in which the Asgardian god was turned into a frog upon grabbing Mjolnir, many fans have taken to using Throg as the go-to nomenclature. Which is probably fine, considering Throg fought alongside the Avengers a few times, even teaming up with Kid Loki, who rocked the house in Episode 5 with his bowling alley palace. The amphibian, who's also a member of the all-animal team "Pet Avengers," certainly wasn't the only animal variant to show up in the latest episode, as many fans have taken kindly to the vicious Alligator Loki.
Chris Hemsworth's tiny Thor variant wasn't the only unexpected cameo in the penultimate installment, as Episode 5 also included a host of multiple Loki variants beyond the quartet that were teased in the end credits scene from Episode 4. While there is still one episode left of the first season, it's possible the surprises still aren't done. While we likely won't see from from the Frog of Thunder, as plans for him to appear earlier in the series were cut out, could we possibly see Hemsworth return as the all-human Thor? It will be interesting to see just what the series has up its sleeve for the final episode and how it will all set up the next step in the MCU's Phase 4.
With Chris Hemsworth set to reprise Marvel's most hammer-y hero, his cameo in Loki is but a strange stepping stone to get to Taika Waititi's Thor: Love and Thunder. Even though it wasn't what they were expecting, it was still better than nothing. Maybe Thor will make an appearance at the TVA to speak on behalf of his mischievous brother? Maybe he was Mobius all along.
The final episode of Loki drops this Wednesday on Disney+! Check out what other shows to look forward to in the next few months with our 2021 Summer TV schedule!
Your Daily Blend of Entertainment News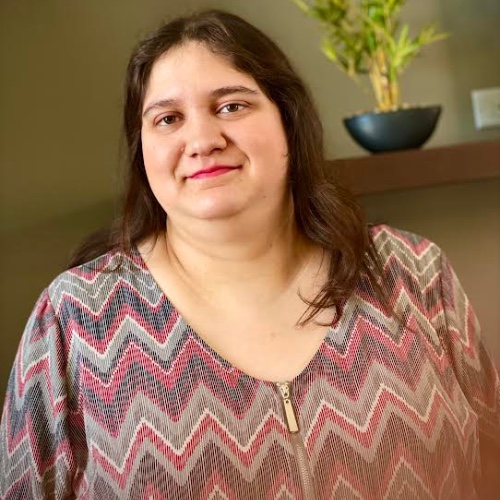 Passionate writer. Obsessed with anything and everything entertainment, specifically movies and television. Can get easily attached to fictional characters.