Reservation Dogs: Premiere Date, Cast And Other Quick Things We Know About The FX Comedy Series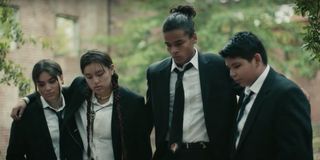 Sometimes a show comes around and finds the perfect combination of comedy, drama, and a willingness to open the eyes of viewers to what life is like in communities they might not fully understand or know anything about entirely. Reservation Dogs, the upcoming series about four indigenous teenagers making a mad dash to escape their Oklahoma hometown for the bright lights and new beginnings of California, will soon premiere on FX on Hulu, and we have everything you need to know about the show before it premieres.
Below is a breakdown of the Reservation Dogs cast, release date, and information on the creative team behind the upcoming series that makes it like nothing we've ever seen before. There's not much time before the crime-comedy/coming-of-age story kicks off with a special two-episode premiere, so let's get started…
Reservation Dogs Premieres August 9, Exclusively On FX On Hulu
Reservation Dogs will premiere Monday, August 9, exclusively on FX on Hulu, the FX Network's streaming home. The series will kick off with a special premiere seeing the debut of the first two half-hour episodes in the comedy about a close-knit group of teenagers trying to carve out a life for themselves in Oklahoma. These episodes will be available to Hulu subscribers starting 12:01 a.m. ET.
D'Pharoh Woon-A-Tai, Devery Jacobs, Paulina Alexis And Lane Factor Lead The Reservation Dogs Cast
The Reservation Dogs cast is primarily made up of Indigenous actors, with all of the lead roles being portrayed by Native American actors. Leading the cast and group of teenagers at the center of the show's story is D'Pharaoh Woon-A-Tai as Bear Smallhill. Devery Jacobs takes on the role of Elora Danan, the group's resident dreamer who is often oblivious to her own power. Paulina Alexis portrays Willie Jack, a street-smart and tough girl who is considered the "beating heart" of the group. And then there's Lane Factor who plays Cheese, a quiet member of the group who is willing do anything and everything for his friends.
The Reservation Dogs cast also includes Tamara Podemski, Zahn McClarnon, Macon Blair, Kirk Fox, Matty Cardarople, Dallas Goldtooth, Bobby Lee, Lil Mike, Funny Bone, and much more.
Reservation Dogs Follows Four Indigenous Teenagers As They Rob And Steal To Escape Oklahoma For California
When viewers are welcomed into the world of Reservation Dogs they will be picking up with the show's core group of teenagers as they mourn the loss of their friend, Daniel, who was the group's fifth member until his passing one year earlier. To honor their late friend and his wish to escape their rural Oklahoma small town to make a new life in California, the Reservation Dogs lie, cheat, rob, and steal their way to making the dream a reality. This means dealing with local meth-heads, rival gangs, and the local authorities to be able to make, and save, enough money to leave their old life behind and starting something new in the magical and limitless Golden State.
Reservation Dogs Was Co-Created By Sterlin Harjo And Taika Waititi
Reservation Dogs is the product of a creative partnership between Sterlin Harjo and Taika Waititi, who not only co-created the upcoming FX on Hulu streaming series but also serve as executive producers as well. Alongside the pair is Garrett Basch, who has previously worked with both FX and Waititi on the comedy series What We Do in the Shadows. Prior to writing and directing episodes of Reservation Dogs, Harjo made a name for himself with three feature films — Four Sheets to the Wind, Barking Water, and Mekko — and the 2014 documentary This May Be the Last Time which tells the story of his grandfather who mysteriously went missing in 1962.
Reservation Dogs Features An All-Indigenous Creative Team
Every writer and director involved with Reservation Dogs is indigenous, making the show a breakthrough in its representation. During a live panel (via The Hollywood Reporter) following the world premiere of the show's pilot episode at the Tribeca Film Festival in June 2021, star Devery Jacobs described the abundance of indigenous people on set as something she had "never encountered" before, saying:
Jacobs, along with series co-creator Sterlin Harjo, is hopeful this is something that can continue in Hollywood and showcase the voice and stories of a diverse group of storytellers and actors.
Reservation Dogs Was Shot On Location In Oklahoma
In addition to having a main cast and creative team that is made up of indigenous actors and writers/directors, respectively, Reservation Dogs has the distinction of being the first full-time, scripted network television series to be entirely filmed in Oklahoma, according to the Oklahoma Film + Music Office (via Tulsa World). Production on the show's first season took place in Tulsa, Okmulgee, Sand Springs, Beggs, Inola, and Terlton, bringing in an economic impact of more than $10 million spent directly in-state and the creation of more than 800 local jobs.
Reservation Dogs Season 1 Will Consist Of Eight Half-Hour Episodes
When FX picked up Reservation Dogs following the completion of its successful pilot, the network ordered the series, which includes an eight-episode first season in late 2020, per TheWrap. Each of Reservation Dogs' eight episodes will be a half-hour in length, making it a perfect show to binge watch for those who miss out on its initial run come August.
The Reservation Dogs Trailer Is Out Now
If you are still not sold on Reservation Dogs at this point, go ahead and check out the show's hilarious and action-packed official trailer to see what all the fuss is about. Clocking at around two minutes, the video serves as an excellent preview of the show's story, tone, and dynamic cast in action.
Reservation Dogs premieres Monday, August 9 on FX on Hulu, which falls near the tail end of the 2021 Summer TV schedule. For all of the 2021 Fall TV premiere dates, including some high-profile FX shows, check out CinemaBlend's updated schedule of all things television and streaming.
Your Daily Blend of Entertainment News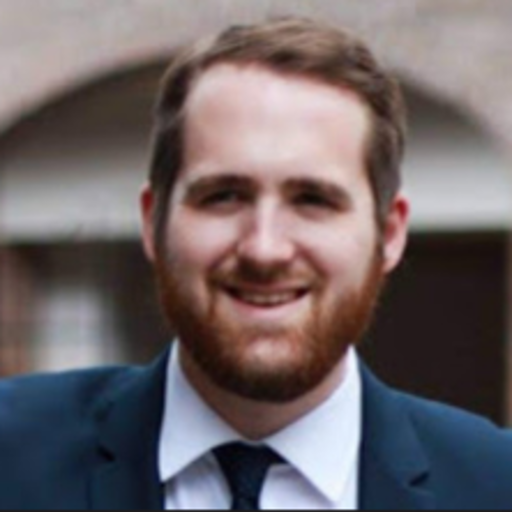 Philip grew up in Louisiana (not New Orleans) before moving to St. Louis after graduating from Louisiana State University-Shreveport. When he's not writing about movies or television, Philip can be found being chased by his three kids, telling his dogs to stop barking at the mailman, or yelling about professional wrestling to his wife. If the stars properly align, he will talk about For Love Of The Game being the best baseball movie of all time.