The Walking Dead: The Best Daryl And Carol Friendship Moments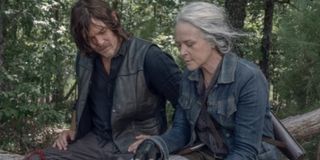 I have been a fan of The Walking Dead since the very beginning, from the premiere all the way back in 2010, and never in my life have I seen a friendship better than Daryl Dixon and Carol Peletier in this show.
While I know that plenty of fans have rooted for the two of them to get together, I've always been the biggest supporter of their companionship, almost like kindred spirits. There's just something about the chemistry between Norman Reedus and Melissa McBride that makes me smile, which is why today, I'm going to honor the characters with their best moments in the series.
When Daryl And Carol Search For Sophia (Season 2, Episode 4)
Arguably what began their friendship way back when in Season 2 of The Walking Dead. I feel like Season 2 was the first time we ever really saw Daryl show a hint of emotion, and that was all because of the connection he felt with Sophia and her mother, Carol.
Daryl continuously tries to aid Carol in finding her daughter, even giving her a Cherokee rose (like the title of the episode), to give her hope – even if the overall search ends in heartbreak a couple of episodes later.
When Daryl Saves Carol In The Prison (Season 3, Episode 6)
Carol has become one of those characters that I just know will survive until the end, but this scene still scared me back then. I remember when it happened I freaked the heck out, but it wasn't long before Daryl found her, hiding from the walkers that had been in the prison. She was weak, malnourished, but saved just in the knick of time.
And of course, who can forget that moment when he carries her out? My heart. I love them so much.
When Carol Calls Daryl "Pookie" For The First Time (Season 4, Episode 1)
Honestly, if I was ranking these, this would be one of my favorite moments between the two in The Walking Dead. Daryl Dixon is this hard-as-nails redneck who's a survivor, someone who doesn't take crap from no one – but of course when his best friend calls him "Pookie," and his half-hearted attempt to get her to stop, it's the funniest comment ever.
I just can't imagine a world where someone like Daryl Dixon is called "Pookie," but of course, only Carol of all people could get away with that.
When Daryl And Carol Reunite After The Prison Fell (Season 5, Episode 1)
This hands down has to be one of the most heartwarming moments of The Walking Dead. The group has just somehow survived Terminus, this supposed "sanctuary" that is actually filled to the brim with cannibals, thanks to the help of Carol from the outside. There, when Daryl sees Carol for the first time after the prison fell, he runs up to her and hugs her so tightly, crying.
It's one of the few moments during the show that we really get to see Daryl express legit emotion about how he feels about his family. Again, he's so tough and tries to hide his feelings, avoid attachments, but at that point, he had lost so much – he didn't want to lose his best friend too.
When Carol And Daryl Have A Heart-to-Heart In Atlanta (Season 5, Episode 6)
Okay, I'm going to admit it here for the world to know – I was a Beth and Daryl fan in The Walking Dead. I loved those two together. Don't know why, just did, which is why this moment has to be on this list. Daryl had lost Beth after surviving with her when the prison fell, watching helplessly as she was taken away in a mysterious car.
Daryl tracks down the same car she was taken into Atlanta, where Carol follows him after. It's there, while they're looking for her in Atlanta, that the two have a heart-to-heart about everything that's happened, like how Carol has been holding up, and why Daryl is the way that he is. We even get hints of Daryl's past in this, something that has been long-guarded in The Walking Dead. It's a nice moment, one that I wish lasted longer before one of the most heartbreaking moments of the show.
When Carol And Daryl Meet Up Again Outside The Kingdom (Season 7, Episode 10)
You know, for a bit, I was mad at Carol for leaving Alexandria behind in The Walking Dead and all her family, but after some reflecting, I realized I would have done the same. Carol was tired of all the killing and people getting hurt that happened in Alexandria, so she moved out and decided to reside in a little cottage on the outskirts of the Kingdom.
However, after Glenn and Abraham are killed by the ultimate villain, Negan, Daryl sets out on his own to find Carol. But when he sees her life and how peaceful she was living out there compared to what was happening in Alexandria, he decides to not tell her about what's happened to them. He doesn't want to ruin the peace she had found. After so much pain, he wants her to be happy.
When Daryl Gives Carol His Blessing To Be With Ezekiel (Season 9, Episode 1)
Look, I loved Carol and Ezekiel on The Walking Dead. I thought they were one of the best couples on the show. And way back in the beginning of Season 9, Daryl even gave his approval for her to marry him – not of his own accord, though. Carol asked him what he thought since Ezekiel proposed, and Daryl just said that he was a nice guy and wanted Carol to be happy.
It's a sweet moment that shows how far their friendship has come, and even has a callback to when Carol called him "Pookie" back in Season 4.
When Daryl Attempts To Shield Carol From Henry's Death (Season 9, Episode 15)
The Whisperer War was an intense battle that started out with some horrible deaths, ones that will always haunt me from The Walking Dead. One of those unfortunate ones was Carol's adopted son, Henry, who was decapitated, his head placed on a stick to reanimate.
Daryl, who sees this first, steps in front of Carol before she could see, knowing what happened with Sophia. He instead says, "Look at me," over and over, trying to make sure she doesn't look. As someone who's watched the show for so long, it always tugs my heartstrings whenever I see this scene, knowing how much these two have been through.
When Daryl And Carol Discuss Their Difficult Days (Season 10, Episode 21)
At this point in Season 10 of The Walking Dead, it was revealed that Carol was the one to let Negan go out and kill Alpha. Daryl, understandably, isn't super okay with this, and due to their conflicting interests, this drives a wedge between both him and Carol. In one of the six additional episodes that came out for Season 10, we focus on both Daryl and Carol, who both had pretty rough days.
When they meet up in Alexandria again, they both discuss everything they went through, but there's a clear awkwardness in the air. It's not a heartwarming welcome or funny – which is honestly why this is one of their best moments. It's the first real test of their friendship, showing that it is strained and it's not going to be an easy fix, showing how dynamic the two of them truly are.
The Walking Dead Season 11, which will be the final season, is going to be premiering soon on the 2021 Summer TV schedule, so keep an eye out for this show and its (hopefully) amazing conclusion, where we'll see Daryl and Carol fight together for the last time - until their Daryl/Carol spinoff premieres, that is. You should catch up on The Walking Dead while you can.
Your Daily Blend of Entertainment News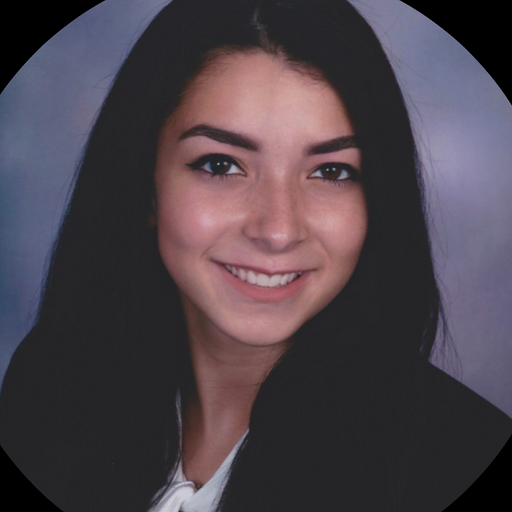 Big nerd and lover of Game of Thrones/A Song of Ice and Fire. Will forever hate season eight. Superhero and horror geek. And please don't debate me on The Last of Us 2, it was amazing!