Big Brother 23 Spoilers: Why Tiffany Mitchell May Be In Trouble Soon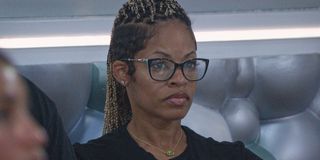 Warning! The following contains spoilers from the Big Brother live feeds as of Monday, August 2nd. Read at your own risk!
So far, Big Brother Season 23 has featured one of the most well-liked casts the CBS series has delivered in a while, but as always, one tends to stand out as the absolute favorite among fans. Tiffany Mitchell arguably reached that top tier as America rallied behind a contestant set on proving that women over 40 can play the game as well as anyone, despite not being cast all that often.
Having made all the right moves in the early weeks of Big Brother Season 23, Tiffany Mitchell was seemingly set up to hang out and scheme with her alliances while others face the block in upcoming weeks. Unfortunately, it's now looking like Tiffany could be in some trouble sooner rather than later, thanks to a snippy conversation with an alliance member that might've put a target on her back.
Tiffany has been agitated with all the chatter amongst the rest of the Houseguests lately, many of whom want to aim for the Kings next week. Specifically, a bulk of the house sees Christian Birkenberger and Alyssa Lopez as the ones to target, though Tiffany has other plans. She's mentioned on the live feeds that she's hoping to take out the "sneaky" Kings player Sarah Beth Steagull, partly because she's on good terms with Christian and Alyssa, but mostly because Sarah Beth is also connected with a key person in Tiffany's Queens alliance: Kyland Young.
Tiffany has floated the idea of nominating Sarah Beth next to many people this week, and while Kyland will hear her out, he's not at all willing to go along with that plan. Frustrations were kept in check until Tiffany got a little heated with Kyland on Monday morning during a casual conversation about remembering house events (for future competitions involving the pair) that shouldn't have taken the rough turns that it did. Take a look at their uncomfortable exchange, in which Kyland seemed to definitely started to grasp that he wasn't on Tiffany's good side.
If it wasn't evident to Kyland Young before now that Sarah Beth Steagull was in some trouble, it's certainly on his radar. The problem there is that while Kyland may be tight with Tiffany Mitchell and fellow Queens teammate Claire Rehfuss, Sarah Beth is clearly the person he's closest with, both on a personal level and in the game. Tiffany even knew that, but decided to get vocal about not appreciating the two working together.
This exchange, along with a few others involving Tiffany Mitchell, have made me concerned for her Big Brother future going forward. Tiffany is in just about the best spot of anyone in the house, but is absolutely uncompromising when it comes to following any plans that don't directly benefit her game, even if her situation isn't the most important one at the moment. The odds are high that Sarah Beth Steagall won't get the Head of Household over other players in the coming weeks, so why is it so important to get rid of her now? Wouldn't it be better to keep a solid relationship with Kyland, who is with her in The Cookout, Queens, and Royal Flush alliances?
Kyland Young knows a lot about Tiffany's alliances and game plan because she's shared her thoughts extensively with him in the past couple of weeks. If Kyland really wanted to, he could reveal all the people Tiffany is connected to with whoever wins the next Head of Household, which would land her on the block pretty quickly. He didn't really have a reason to do that until this recent heat from Tiffany, \ which could absolutely lead to a fallout. I'm not quite sure this incident is enough on its own to land her on the block, obviously, though if the feud continues, I could see moves being made by Houseguests to get her nominated. Honestly, Kyland may be best suited to plan for that kind of outcome, because it looks like Tiffany is already ready to sever ties.
Tiffany openly speaking about nominating an alliance member before the Head of Household? She's playing a dangerous game, and I think it will absolutely come back at her should Kyland or Sarah Beth catch wind of it. Big Brother fans who love Tiffany may need to light a candle for her, because her game could get messy real quick and have her snuffed out on the block.
Big Brother airs on CBS on Sundays, Wednesdays, and Thursdays at 8:00 p.m. ET. For more on what's happening in Season 23, check out who won the latest veto competition and what that likely means for Thursday's upcoming eviction.
Your Daily Blend of Entertainment News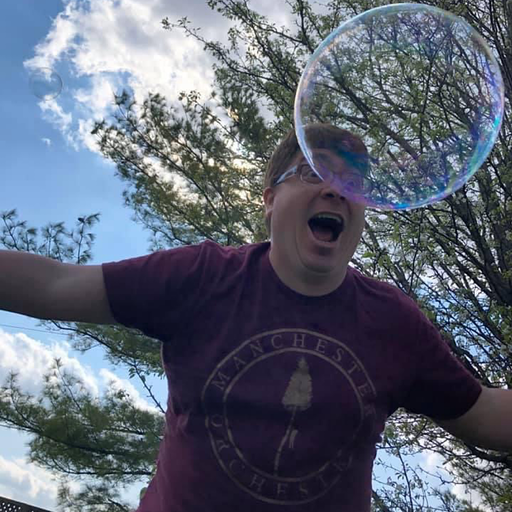 Mick contains multitudes and balances his time reporting on big happenings in the world of Star Trek, the WWE, reality television, and other sci-fi shows.