Ellen's Final Season Is On The Way, But Have Things Changed For The Crew On The Series?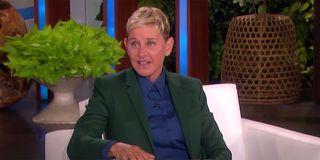 Ellen DeGeneres is set to kick off her final season in just a few short weeks. While we've already gotten a teaser for her final set of episodes, there's still the ghost of last year's backlash lingering in the background. An insider recently spoke out what the work has been like since accusations were made against Ellen producers alleging a toxic workplace. In the aftermath, the daytime talk show host ultimately decided to make the upcoming season her final one on the air.
Season 19 will ultimately be The Ellen DeGeneres Show's final hurrah on daytime television. By the time it wraps, the show will have featured over 4,000 guests and produced over 3,000 hours of television for consumers. Its final season plans are already underway and an insider told Fox News that things have changed on the series, and that "now there's a structure" to how things are done on the show. The insider also told the news outlet there's a "slightly different environment" from what the show was doing in the past.
Obviously some level of change was needed. Adding structure and creating a different environment are promising concepts, but it remains to be seen how things will look once the grind of producing daily episodes fully starts. Hopefully, whatever the changes are ultimately work together to produce working conditions that make people associated with the show seemingly happier, at least for the last go-around.
Clearly, however, there's only a little while longer for those changes to take effect, as Ellen DeGeneres ultimately decided to quit her series after 19 seasons on the air following a sharp downtick in the ratings. The move will mark the end of her current contract and isn't wholly surprising as even before any of the behind-the-scenes brouhaha, the comedian had been hinting about quitting the daytime grind. I suppose I always just thought she would push through Season 20 and go out on an anniversary year (for comparison's sake The Oprah Winfrey Show went out on an anniversary year, her 25th), though Ellen herself has addressed this.
Since news broke during quarantine that top producers may have been contributing to issues on set, those producers exited the series, but it didn't stop certain allegations from being made, including one that Ellen allegedly didn't allow eye contact on set. The rumor ran around so much that Ellen DeGeneres ultimately had to address the comment head on, telling her fans and her employees that it is OK to look at her.
The talk show host did what she could when the series returned for Season 18 to get back into a normal routine. She had on guests that were supportive of her and even memorably apologized to her fanbase during her first episode back on the stage post-quarantine. It wasn't enough. Her numbers sunk and sunk again. At the end of May, DeGeneres ultimately said Season 19 would be the show's last. She told Today's Savannah Guthrie that she "really [is] prepared for this and have given it a lot of thought" before explaining this was reportedly the plan she'd had in the cards for herself all along.
Her final run of episodes will start on September 13. There's already been a trailer for what the studio is calling "The Farewell Season." In it, the trailer focuses on some of the talk show's hosts most major moments and guests as well as the giveaways that have made her famous over the years. I'd assume the final season will be trying to hit on certain nostalgic notes for fans as it goes into its final run of episodes. We'll find out soon enough when Ellen returns for its last set of episodes to ever hit the airwaves.
Your Daily Blend of Entertainment News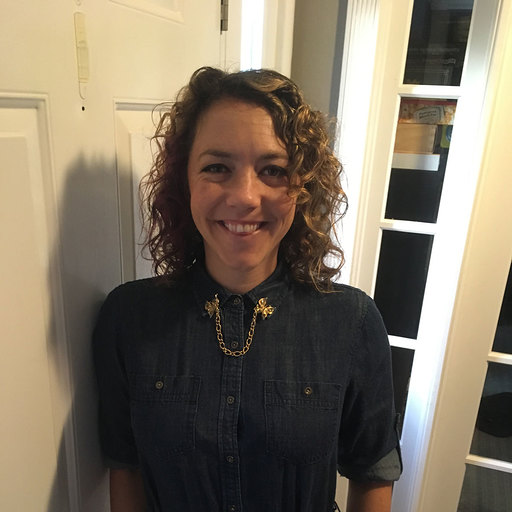 Reality TV fan with a pinch of Disney fairy dust thrown in. Theme park junkie. If you've created a rom-com I've probably watched it.