The Best Disney+ Original Shows To Watch
From galaxies far away to gods of other worlds.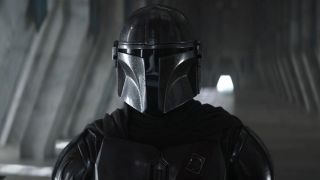 (Image credit: Lucasfilm)
From the moment Disney+ launched back in 2019, it created a world of entertainment for fans of Disney content, Marvel, Star Wars and everything under the sun for viewers to enjoy. From the star-studded hit that is The Mandalorian, to successes like WandaVision, there are so many amazing Disney+ TV shows.
While there are still plenty more to come out, including Ashoka, and several upcoming Marvel TV shows, there are some awesome series that are on the platform right now that you can binge if you're ever feeling inclined. Here are the best Disney+ shows so far that you can stream right now.
The Mandalorian
In this show, five years after the fall of the Empire, a lone Mandalorian bounty hunter ends up picking up a bounty that is a green, big-eared, child-like being. From this moment, he takes it under his care with plans to somehow return it to where it came from, and this inspires a whole whirlwind of adventures.
I mean, do I even need to try and convince you to watch this show? It's one of the most popular on the platform, has a great storyline, and you get to see baby Yoda. What's not to love? With three seasons to watch, and a possible fourth one on the way, this is the show you have to watch.
And if you want more Star Wars content, be sure to check out The Book of Boba Fett, a spinoff of The Mandalorian featuring the famous character, Boba Fett. There's also Star Wars: The Bad Batch, an animated series. There's even a miniseries about Obi-Wan Kenobi.
Stream The Mandalorian on Disney+.
High School Musical: The Musical: The Series
In this comedy drama, we follow a group of students who are attending the same school that High School Musical was shot in. And now, we get to watch them as they put on the school's very first production of High School Musical as their own winter musical.
Okay, I know that the title of the series can make it seem a little off-putting, but I can promise you that High School Musical: The Musical: The Series is actually pretty good. The cast all work very well off of each other and create some funny and heartfelt moments. Plus, the original songs are full of love, spunk, and several catchy beats that will have you tapping your foot. There's a Season 4 coming, so now is the time to watch the first three.
Stream High School Musical: The Musical: The Series on Disney+.
Andor
We may have already mentioned The Mandalorian on here, but I need to give some praise to another specific Star Wars show, Andor. Acting as a prequel to Rogue One, this series tells the story of Cassian Andor, one of the revolutionaries in the movie, and how he changed from being cynical of the revolution to becoming one of the faces of it, and devoting his life to the cause.
The fact that Andor didn't do as well in ratings really upsets me, because it's hands down the best Star Wars show that has come out since The Mandalorian's first season. It features a beautiful, well-written story that perfectly captures who Andor is as a person, and has some excellent fight sequences and some killer effects. A second second is going to come out, so now is the best time to binge the first.
Behind The Attraction
As a fan of theme parks, especially the Disney Parks, I always wondered what went into the creation of a famous ride. Well, that's what Behind the Attraction aims to do. Through each episode, Disney Imagineers take you on a journey of the process of how a famous Disney theme park attraction was created, from Jungle Cruise to The Twilight Zone: Tower of Terror.
There are some amazing docuseries out there, but Behind the Attraction has won my heart ever since its premiere in 2021. It's almost like learning about your childhood in a special kind of way, because as someone who has such great memories on some of these rides, it's really cool to find out how they were made. This is certainly a great option if you want to learn something but also want to be entertained.
Stream Behind the Attraction on Disney+.
American Born Chinese
If you're looking for your next action comedy to binge, then American Born Chinese is the show for you. This series, based on the graphic novel of the same name, follows a young teenager as he struggles to fit in during high school, but when he is trusted to show a new exchange student the ropes at school, he is suddenly thrust into a war between mythical Chinese gods.
The series is the ultimate action for both kids and adults to enjoy, and features an absolutely stellar cast, including Academy Award-winner Michelle Yeoh and Key Hu Quan in their first roles post-Everything Everywhere All At Once. This is a show that is just so much fun and you won't regret watching any episode for a single second. Such a fun time.
Stream American Born Chinese on Disney+.
The Muppets Mayhem
Are you ready for mayhem? Because the Muppets are! In this comedy musical, The Muppet Mayhem is a musical series that mainly follows an A&R executive who has to deal with everyone's favorite crazy muppets, Dr. Teeth and the Electric Machine, as they struggle to make an album that goes platinum for the first time ever.
There's not much I can say about this show that hasn't already been said. The cast is tons of fun, the story is enjoyable, and it's the Muppets, classic characters that have been around the block once or twice for years on end, so you know it's going to be a fun time to watch them on television. As Adam Holmes put it, it's a welcome jolt for the franchise as a whole.
Stream The Muppets Mayhem on Disney+.
The Crossover
If you're looking for a good coming of age story mixed in with a sports drama, then The Crossover is the way to go. A new series to the platform, The Crossover follows the lives of Josh and JB Bell, two basketball players with the world ahead of them as they try to navigate their own personal lives as well as the potential to be bigger than they ever thought imaginable.
I'll say that I'm a little annoyed that The Crossover hasn't gotten that much marketing because it is a really good show. It's not going to be a huge heavy-hitter like Game of Thrones or something like that, but The Crossover provides a valuable story to those growing up and learning to start a journey into young adulthood, and I find that something that's irreplaceable.
Stream The Crossover on Disney+.
Marvel Original TV Shows
While normally I would give these all their separate sections, because there's so many -- and only going to be more – it's better to group them together:
With several shows and specials out, Disney+ has been pushing out Marvel shows like no one's business. From the strange world of WandaVision to watching the Guardians of the Galaxy celebrate Christmas in the Guardians of the Galaxy Holiday Special, or learning about new characters with split personalities in Moon Knight, you can watch your favorite Marvel heroes in their own stories, telling tales that will not only spill over into the movies but into other MCU television shows as well.
What's even better is that the former Netflix Marvel shows, like Daredevil, Jessica Jones and more, have moved over to the platform and have joined up with the rest of the Marvel family, so now you can check those out on Disney+ too. And with Daredevil: Born Again coming in 2024, now is the perfect time to catch up on his story – or maybe even see him in She-Hulk.
I could go on and on about these TV series as a Marvel fan, but if you're into the Marvel Cinematic Universe, you have to watch these shows.
Not only will it help you understand what the heck is going to happen in the upcoming Marvel films, but it also provides you with a great story with some amazing acting too. WandaVision even scored several Emmy nominations for how fantastic it was. They are all truly one of a kind.
Stream the Marvel shows on Disney+.
National Treasure: Edge Of History
Acting as a sequel to the iconic National Treasure movies, National Treasure: Edge of History follows Jess Valenzuela, a young woman who is given the opportunity of a lifetime when she is given a clue that leads to a treasure. With the help of her friends and allies, she tries to get to it in hopes of learning something about her father, who has been dead for some time. But she's not the only person trying to get it.
No, Nicolas Cage isn't in this sequel, but I do think the series stands on its own and has a fun adventure plot. The National Treasure: Edge of History cast is full of great talent, with an excellent performance from Catherine Zeta-Jones, and has plenty of entertainment for you to enjoy. Honestly, anyone can like this show as long as you love a good treasure hunt. I think it's worth a chance to check out. There's only one season, so it would be a nice quick binge.
Stream National Treasure: Edge of History on Disney+.
Light & Magic
I have to give a shout out to this amazing show, Light & Magic. This docu-series is actually about the history of the company, Industrial Light & Magic, the visual effects company with credits that include movies such as the Star Wars films, Terminator 2, E.T. and so many more, and the creative mind behind it all – George Lucas.
For movie enthusiasts, this docuseries is the one to watch. It's so fascinating to learn about what happened behind the scenes of some of the effects in these movies and how they all came to be, and hands down, I would recommend this show to anyone who just wants to learn more about visual effects. Truly outstanding.
Stream Light & Magic on Disney+.
Ed Sheeran: The Sum Of It All
Last but not least, we need to talk about Ed Sheeran: The Sum of It All. In this miniseries, fans of Ed Sheeran get to have a peek into his life as a musician, going over his musical process, and how what he has gone through both as a professional and as a normal human has truly impacted his way of music and how he writes the hits that he has.
Honestly, there are so many great documentaries and miniseries' on Disney+ that you could watch, but I knew I needed to give the spotlight to this. Even though I am a fan of Ed Sheeran in general, I will say that I prefer this miniseries more than others because it really feels like we were taken on a small portion of Ed Sheeran's life. It's a nice little insight into the music industry and one I think anyone could enjoy.
Stream Ed Sheeran: The Sum of It All on Disney+.
With all these entertaining shows, it might be hard to pick just one, but hopefully now you have an idea of some of the best. And, who knows what might happen in the next year or so? Hopefully we can get some new series to add directly onto this list.
Your Daily Blend of Entertainment News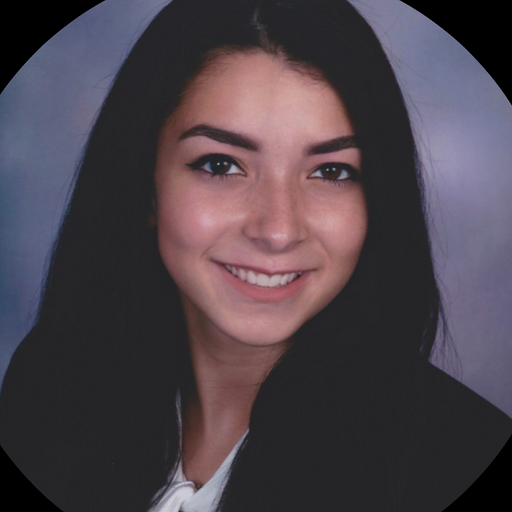 Big nerd and lover of Game of Thrones/A Song of Ice and Fire. Will forever hate season eight. Superhero and horror geek. And please don't debate me on The Last of Us 2, it was amazing!