The Best CW Shows (That Aren't Arrowverse Series) To Stream Right Now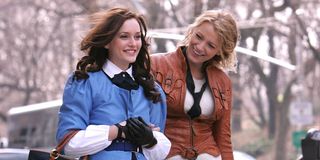 CinemaBlend participates in affiliate programs with various companies. We may earn a commission when you click on or make purchases via links.
I don't know if you know this, but The CW has a lot of shows. So many that I hardly even know what to do with myself. Some are even premiering on the 2021 fall TV schedule soon, so now is the perfect time to catch up.
From classics like Gossip Girl and Jane the Virgin, to newer shows like Riverdale or All American, these are some of the best (non-Arrowverse) The CW shows you can watch that are streaming right now.
Dynasty
A remake of the classic soap opera, Dynasty tells the story of Fallon Carrington, a young woman who is unhappy to find her billionaire father engaged to a rival employee at the family company, creating tensions, until mysteries unfold.
Starring Elizabeth Gillies from Victorious, she shines exceptionally well in this remake. If you thought that your family had drama, just wait until you dive into the Carrington's, where a lot of what they do will shock and surprise you, no matter what you've seen before.
Jane The Virgin
Jane the Virgin tells the story of a young virgin, named Jane, who ends up accidentally inseminated while she is at a regular check-up with her gynecologist, spurring on a whole world of problems.
Gina Rodriguez stars as Jane here, and honestly, she's amazing in the role, alongside her awesome Jane the Virgin cast. While the premise does sound a little wacky, that's sort of what you're signing up for. Everyone here has their own personal issues and ends up doing crazy things, but somehow, it still works wonderfully.
Stream Jane the Virgin on Netflix.
Reign
In this historical drama, Reign tells the story of the life of Mary, Queen of Scots, and her rise to power in the French court.
Keep in mind that this is a TV show, so it's not going to be accurate to the true story of the legendary figure. But, Reign is full of fun stars, a story that will intrigue you, and some awesome set and costume design. If you're looking for a fictionalized medieval history show, Reign is definitely a great choice.
Riverdale
In Riverdale, we follow Archie Andrews and his friends in Riverdale, a small town that seems to be perfect from the outside, but hides dark secrets within.
Okay, look, Riverdale has it's issues, but that doesn't mean it's still not an entertaining show. The mysteries it explores are creative, even when they feel unbelievable, and the romances are fun...For the most part - but you'll find out about that later. If you want to know all about the legend that is Riverdale, be sure to check out this show.
One Tree Hill
Looking back on a classic, One Tree Hill is set in the fictional town of Tree Hill, and follows two brothers, Lucas and Nathan, who are competing for spots on the school's basketball team, while also showing the drama of their romances.
One Tree Hill is a classic teen drama for a reason, and, honestly, one of the best CW shows, in my opinion. The One Tree Hill cast is full of stars, and the stories are full of the drama and intensity you would expect from a show like this. With nine seasons to binge, One Tree Hill is the perfect series for you to enjoy on a rainy day when you feel like watching a good teen drama.
The 100
In The 100, based the book series of the same name, we follow a group of delinquents who are sent down to Earth more than a hundred years after life seemingly went extinct, to see if it is habitable again. However, when they are down there, they run into trouble almost immediately.
I've always loved The 100, and especially The 100 cast. Their chemistry works so well together, and the friendships and stories that they build will make any fan of post-apocalyptic shows tune in. The series just came to a close over this past year.
iZombie
Of course the CW needed a zombie show at some point - and that's where iZombie comes into play. This dramedy follows the story of a doctor-turned-zombie, a Seattle Police medical examiner named Olivia, who helps solve murders after eating the victims' brains and temporarily inheriting their memories.
I feel like this show covers all the basics for a TV series to succeed. It has an interesting premise, some really funny bits, a great cast, and somehow makes the crime genre even more creative by adding on the zombie twist. In a world where we live in a time filled with zombie media, such as Army of the Dead or the AMC series, The Walking Dead, it's nice to have a comedy-filled drama with zombies instead of constant death.
Walker
Walker, which is a reimagining of the long-running series, Walker, Texas Ranger, follows the story of Cordell Walker, a widower and a father with his own personal moral code, returning home after working undercover for two years.
Starring Supernatural star Jared Padalecki as Cordell Walker, this remake stands out about the rest on The CW's offerings. Not only does Padalecki (who works as an executive producer on the show) shine as Cordell, the rest of the cast does, as well, adding a new layer to the story of Cordell Walker. The second season is set to come out in October, so now is the perfect time to watch.
All American
Inspired by the life of Spencer Paysinger, All American tells the story of a young boy from South L.A. who is recruited to play football for Beverly Hills High School, showing the struggles of two families from very different communities as they collide.
All American is one of those series that, even if you aren't a big fan of sports, it's still an engrossing series for you to watch. The dynamic between social classes is well discussed, and they talk about serious issues often on the show, from discrimination to the Black Lives Matter movement. With Season 4 around the corner, take the time now to catch up on All American before it premieres.
Stream All American on Netflix.
Veronica Mars
Veronica Mars is the story of a high school student who works as a private investigator behind the scenes, under the tutelage of her detective father.
Starring a young Kristen Bell, Veronica Mars is a great example of what a mystery show should be about, with plenty of interesting stories and exciting characters. The show was so popular it spawned a movie and recent series revival, so give it a shot if mysteries are your go-to genre.
Charmed
In this reboot of the original series, Charmed, we follow a trio of sisters, known as the Charmed Ones, who are powerful, good witches. Their job is to use their combined power to save innocent lives from evil forces, such as warlocks, or demons.
Charmed is one of those fantasy shows that truly shines because of its main characters. The Charmed cast, and their amazing chemistry together, is what drives this show. With three seasons so far, if you're craving magic and sorcery, Charmed is the show for you.
Gilmore Girls
A classic dramedy, Gilmore Girls centers around the titular Gilmore girls, Rory, a teenager, and her mother, Lorelai. The two of them live in a small Connecticut town called Stars Hollow, and we follow the ups and downs of their lives.
Known for its simplicity and mother-daughter storylines, Gilmore Girls is a wonderful coming of age series. We get to follow the story of Rory as she grows up, goes to college, makes mistakes, falls in love, and everything else in between, while also following the story of Lorelai trying to become successful in her career. Plenty of careers took off after it premiered. A reunion mini-series happened on Netflix not that long ago because the show was so popular. If you haven't given it a shot, check it out now.
Stream Gilmore Girls on Netflix.
Supernatural
Supernatural follows the story of brothers, Dean and Sam Winchester, who both hunt down supernatural beings, getting themselves into trouble in various different ways in each episode, getting help along the way.
Supernatural is arguably one of the CW's most popular shows ever, with fifteen seasons, all with episodes that are more than forty minutes long. And, it got popular for a reason. If you don't love the brotherly love between Sam and Dean, you'll surely learn to care for Castiel, or Bobby Singer, or many other characters. With so many amazing episodes, you'll find it hard to pick the best one.
Stream Supernatural on Netflix.
Gossip Girl
Another classic CW show, Gossip Girl follows the story of a group of privileged teenagers on the upper East side of New York City, who are suddenly targeted by an unknown person, who calls themself "Gossip Girl."
First off, the Gossip Girl cast is one of the best out there, with soon-to-be big-time names starring in it like Blake Lively, Leighton Meester, Penn Badgley, and more. Not only that, but the story is genuinely so much fun and filled with that constant mystery hanging over your head - who exactly is Gossip Girl? And, why are they doing this? It's one of the best CW shows they've had - so much so that it received a (not so great) reboot that premiered on HBO Max earlier this year, but I'd rather stick to the original.
Stream Gossip Girl on HBO Max.
The Vampire Diaries
Set in the fictional town of Mystic Falls, The Vampire Diaries follows the story of Elena Gilbert, a teenage girl whose parents passed away in a car accident, and who falls in love with a 162-year-old vampire named Stefan Salvatore.
The Vampire Diaries premiered when the Twilight films were coming out, and created a whole slew of vampire-obsessed fans. However, The Vampire Diaries carries itself well and created a fun, fantasy experience with plenty of entertaining moments, including a strong love triangle between Elena, Stefan, and Damon. It's not my favorite fantasy series, but it's definitely worth the watch if vampires are your thing.
Stream The Vampire Diaries on Netflix.
With so many great shows to pick from, one can only imagine that you'll have fun diving in. What are you feeling? Mystery? Sports? Comedy? No matter what, the CW has you covered with plenty of options.
Your Daily Blend of Entertainment News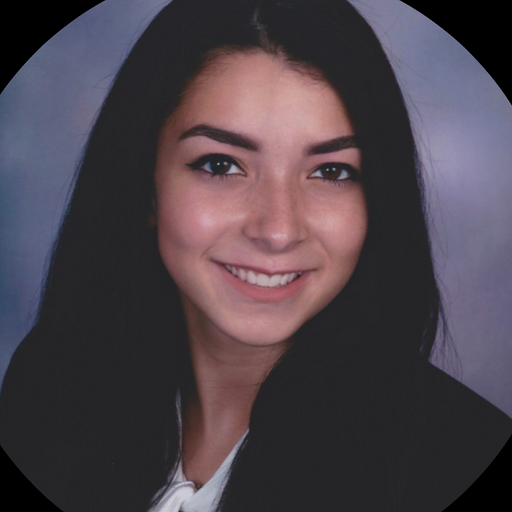 Big nerd and lover of Game of Thrones/A Song of Ice and Fire. Will forever hate season eight. Superhero and horror geek. And please don't debate me on The Last of Us 2, it was amazing!