Gossip Girl: Where Are The Cast Members Now?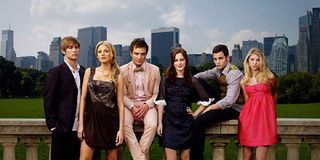 Gossip Girl was one of the CW's most popular shows of all-time. It ran from 2007 to 2012, launching the careers of the main cast members. Gossip Girl became a major water cooler show for teens around the world. They eagerly discussed the latest drama going on at the Upper East Side.
Gossip Girl paved the way for teen dramas like Pretty Little Liars, its spinoff The Perfectionists, Riverdale, and The Dynasty reboot. Gossip Girl gave us six seasons of rich people drama, and it was one of the few series to have a mystery actually last the entire show. We wanted to know who was this Gossip Girl, and why was she such a snitch? The Gossip Girl reveal had fans scratching their heads, but it didn't deter from the series' fun six year run.
Gossip Girl was so popular that there is a HBO Max reboot in the works. This may result in an appearance by some of the original cast members. We'd love to see some of the cast return in new or reprised roles. However, this may be difficult with their busy schedules.
Blake Lively (Serena Van Der Woodsen)
Serena is one of the most popular IT girls of the Constance Billard School for Girls. She unexpectedly leaves the school—causing a lot of intrigue and mystery surrounding her absence. Serena becomes one of Gossip Girl's favorite subjects.
Blake Lively has been very busy since Gossip Girl's 2012 finale. The same year, she appeared in the movie Savages. A few years later, Lively appeared in the romantic drama The Age of Adaline. Then she had roles in The Shallows and Café Society. Café Society is a romantic dramedy by Woody Allen with an all-star cast that includes Kristen Stewart, Jesse Eisenberg, and Steve Carell. In 2018, Blake Lively appeared in Paul Feig's comedy thriller A Simple Favor. She starred opposite Anna Kendrick and Henry Golding.
In 2020, Blake Lively appeared in the action drama The Rhythm Section with Jude Law and Sterling K. Brown. It follows a woman who turns her grief into revenge.
Leighton Meester (Blair Waldorf)
Leighton Meester really brought her queen bee game as Blair Waldorf in Gossip Girl. She was Serena's status obsessed bestie. Blair develops and becomes one of the most interesting characters over the show's six seasons.
In 2012, Leighton Meester appeared in the Andy Samberg, Adam Sandler comedy That's My Boy. She then appeared in four films in 2014: Life Partners, The Judge, Like Sunday, Like Rain, and By the Gun. Life Partners paired her up on screen with real life husband Adam Brody. In 2014, Leighton Meester released her debut album called Heartstrings.
In 2017, she appeared in the TV series Making History. It was a short-lived Fox comedy starring Meester, Adam Pally, and Yassir Lester. In 2018, she landed one of the lead roles in Single Parents, an ABC sitcom about the struggles of being a single parent. In 2018, Leighton Meester appeared in the crime drama Semper Fi, a movie about a dedicated cop who hatches a plan to help his brother escape from prison.
Penn Badgley (Dan Humphrey)
Penn Badgley brought outsider Dan Humphrey to the world of the elite. He began Gossip Girl as a bit of an outcast because he doesn't come from wealth, but he finds his place and ends up in a whirlwind love affair with Serena and Blair.
Penn Badgley has had one of the most successful post-Gossip Girl careers, at least in the TV world. He's been making people say, "Dan who?" as Joe Goldberg in the hit Netflix series You. Penn Badgley appeared in a few movies following the Gossip Girl finale, including The Paper Store, Adam Green's Aladdin, and Cymbeline. He is also working on an upcoming comedy with Billy Crystal and Tiffany Haddish called Here Today. Badgley has also had some music success with his band MOTHXR. The band released their first studio album, Centerfold, in 2016.
Ed Westwick (Chuck Bass)
Ed Westwick played resident bad boy Chuck Bass throughout Gossip Girl's six seasons. Chuck Bass is one of those polarizing TV characters. You either love or despise him, but you rarely have lukewarm feelings towards him.
Ed Westwick appeared in a 2013 adaptation of Romeo & Juliet that starred Douglas Booth and Hailee Steinfeld. He's appeared in several other films since Gossip Girl ended, including the comedy horror film Freaks of Nature, and the Chinese supernatural thriller Last Flight. His most prominent TV works were his appearance in the TV adaptation of the movie Snatch, playing a serial killer on ABC's Wicked City, and British comedy White Gold. Ed Westwick has an upcoming movie called Me, You, Madness. The film isa comedy thriller about a thief who discovers he robbed the home of a serial killer.
Chase Crawford (Nate Archibald)
Chase Crawford used his model good looks to cause tension between Serena and Blair. He was the guy that came between them. Not surprisingly, Nate struggled with his feelings for both women through the course of the series' first season.
Chase Crawford landed a role among the ensemble cast of What to Expect When You're Expecting. One of his major post-Gossip Girl films was I Do…Until I Don't, which included Ed Helms, Paul Reiser, and Amber Heard. He also appeared in Rules Don't Apply, Eloise, All About Nina, and Charlie Says. Charlie Says is the Charles Manson film that stars Matt Smith.
Crawford joins Simon Pegg, Lily Collins, and Connie Nielsen in the upcoming film Inheritance. In Inheritance, a man dies and leaves his daughter keys to a place where he has a man imprisoned. Chase Crawford's biggest gig since Gossip Girl is the Amazon Prime hit series The Boys, where he plays Aquaman-esque superhero The Deep.
Taylor Momsen (Jenny Humphrey)
Taylor Momsen played Dan's younger sister Jenny in Gossip Girl. She started the series as a Blair groupie, but she eventually found her own place among the young, rich, and beautiful. Taylor Momsen was a main cast member from Seasons 1 to 4. She made guest appearances in Gossip Girl's final season.
Music seems to run in the Gossip Girl family, but Taylor Momsen turned it into her full time career. Her band The Pretty Reckless has been going strong since their 2009 formation. The band has released three studio albums, with a fourth planned for 2020 called Death by Rock and Roll. The Pretty Reckless kick off a new tour in Spring 2020.
Jessica Szohr (Vanessa Abrams)
In Gossip Girl, Jessica Szohr played Dan's loyal best friend Vanessa. She aspired to be a documentary filmmaker. Jessica Szohr left the show after Season 4, but made guest appearances in Gossip Girl's final season.
Jessica Szohr appeared in many movies and television shows following her Gossip Girl departure. A few of her better-known works include Piranha 3D, I Don't Know How She Does It, Tower Heist, The Internship, and Ted 2. She appeared in a few episodes of Twin Peaks continuation series. She also played Nessa on Shameless Season 8. In 2019, she became a series regular on The Orville as Talla Keyali. Leighton Meester made a guest appearance on The Orville Season 2, Episode 11, "Lasting Impressions," setting up a Gossip Girl reunion between Meester and Szohr.
Kelly Rutherford (Lily Van Der Woodsen)
Kelly Rutherford brought Serena's mother, Lily Van Der Woodsen, to life in Gossip Girl. She was a former photographer who has also been divorced several times.
Kelly Rutherford only appeared in a few movies following Gossip Girl's end, including a Christmas movie called The Christmas Wedding Planner. She had many TV series guest appearances. She appeared in several episodes of the CW Dynasty reboot, and Kelly Rutherford had a main role on the Pretty Little Liars spin-off series The Perfectionists. She also appeared in Lifetime Network's film adaptations of the V.C Andrews' Casteel book series.
Matthew Settle (Rufus Humphrey)
Matthew Settle played Rufus Humphrey, Dan and Jenny's dad. He used to be part of a rock band, but now owns a Brooklyn gallery. Like his son, he is fond of van der Woodsen women.
Matthew Settle appeared in the Blumhouse horror film Ouija, He also appeared in the film drama Marshall the Miracle Dog and the horror film The Faith of Anna Waters. Settle has gone silent on social media and hasn't made any TV or movie appearances since 2016.
Kristen Bell (Gossip Girl)
Kristen Bell lent her voice to the Gossip Girl narrator all six seasons, and she plans to do it again. Kristen Bell has been busy since she stopped spreading gossip in the Upper East Side. She reprised her role as Veronica Mars for the crowdfunded movie in 2014, and then returned as the beloved character in Hulu's Veronica Mars continuation series in 2019. Bell voiced Princess Anna in the Frozen franchise and played Kiki in the Bad Moms movies. She concluded her run as Eleanor in The Good Place in 2020. Kristen Bell also hosts the Disney+ series Encore!
HBO Max launches in May 2020, so we may see the Gossip Girl reboot start to take form then, or the streaming service might be saving its release. Either way, we can't wait to return to the Upper East Side, and we hope to see some of the original Gossip Girl cast stop by for some good gossip. All six seasons of Gossip Girl are available to stream on Netflix. Stream it HERE (opens in new tab).
Spent most of my life in various parts of Illinois, including attending college in Evanston. I have been a life long lover of pop culture, especially television, turned that passion into writing about all things entertainment related. When I'm not writing about pop culture, I can be found channeling Gordon Ramsay by kicking people out the kitchen.
Your Daily Blend of Entertainment News
Thank you for signing up to CinemaBlend. You will receive a verification email shortly.
There was a problem. Please refresh the page and try again.