5 Marvel Characters Who Should Appear On Agent Carter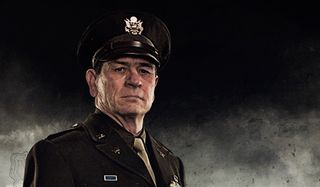 After kicking off two weeks ago with a two-episode premiere, next week marks the halfway point for Agent Carter, which explores Peggy Carter in action during post-World War II New York. Since most MCU projects take place in the present day, there aren't many opportunities for the limited series to cross over with the other movies and TV shows beyond flashbacks. Fortunately, the show has managed to include several previously established MCU characters, like weapons developer Howard Stark and future arc reactor partner Anton Vanko, and an upcoming episode will feature the return of the mustachioed, bowler-hat wearing Dum Dum Dugan. However, the guest appearances don't have to stop there.
We still don't know whether this series will be a one-off for the British spy or if ABC will bring it back for another season, but in either case, there are still plenty of opportunities to bring aboard characters that were key players during this era of the MCU. Whether these remaining four episode are our last or if we'll be seeing more of Peggy Carter's TV adventures in the future, these are the people we'd like to see pop by for a visit.
5. John Flynn
The Agent Carter TV series takes place before the events of the Agent Carter One-Shot, which had Peggy going up against the mysterious Zodiac organization. Her boss in the short film was Flynn, who, like most of her coworkers in the TV series, didn't think much of her. Fortunately, after securing Zodiac's mysterious serum, she was soon brought on by Howard Stark to run S.H.I.E.L.D., so she didn't have to put up with Flynn's condescending remarks anymore. There are two ways they could include the character. The first is showing Peggy being transferred from Roger Dooley's command to Flynn's team, thereby setting up the One-Shot. The second, and frankly more satisfying, approach would be having him being forced to deal with Peggy and S.H.I.E.L.D. several months or years after her recruitment. Let him get a better taste of what she's accomplishing now that she's free of his command.
4. The Rest Of The Original Howling Commandos
It may be cheating to include multiple characters under one section, but c'mon, we have to get the old gang back together! Later this season, Dum Dum Dugan will be leading a new team of Howling Commandos comprised of Happy Sam Sawyer, Junior Juniper and Pinky Pinkerton. While it's understandable that the team would go through different iterations, it would still be nice to catch up with the majority of the team we saw kicking ass in World War II. Obviously Bucky is currently occupied being a brainwashed assassin, but there's still the other members: Montgomery Falsworth, Jacques Dernier, Jim Morita and Gabe Jones. Morita briefly appeared alongside Dugan and Peggy Carter in the Season 2 premiere of Agents of S.H.I.E.L.D., but otherwise we haven't seen any of these guys since 2011. Agent Carter should bring them back for one last hurrah before they either settle down permanently or go out in a blaze of glory.
3. Winter Soldier
Although he survived his fall from the train in Captain America: The First Avenger, Bucky Barnes was soon recovered and programmed to become the Winter Soldier, Hydra's greatest assassin. Winter Soldier was active for over 70 years, and Agent Carter is the perfect venue to show him on one of his first jobs. During a mission for either the Strategic Scientific Reserve or S.H.I.E.L.D., Peggy can run into Winter Soldier as an obstacle, and while we know she'll live to old age, any allies she has with her will meet their end at the hands of the metal-armed killer. Given that no one outside of Hydra knew that the Winter Soldier was Bucky, Peggy can't find out who Winter Soldier really is, but her encounter would put him on S.H.I.E.L.D.'s radar. Since Sebastian Stan still has plenty of Marvel movies on his contract, it shouldn't be hard too hard to move things around and get him to appear on the show for an episode or two.
2. Arnim Zola
In Captain America: The Winter Soldier, Arnim Zola monologued to Captain America and Black Widow about how he spent over 70 years building Hydra back up after their defeat in World War II. Agent Carter is the perfect opportunity to explore Zola sowing the seeds of the S.H.I.E.L.D. infiltration after being brought to the United States by Operation Paperclip. The show's executive producers stated that Agent Carter would subtly reference how things don't turn out well for S.H.I.E.L.D. in the future, and what better way to touch on that than including the man who will screw over the agency for the rest of the 20th century. His scientific background makes it easy enough for him to assist Peggy on a mission, and when he's done helping her, we could get a scene of him plotting something sinister (muahahaha!).
1. Chester Phillips
This one might be the biggest longshot, considering that Tommy Lee Jones hasn't shown any interest in returning to the MCU, but the fact remains that Colonel Chester Phillips, Captain America's commanding officer, remained an important figure after World War II. In Captain America: The Winter Soldier, Phillips was seen alongside Peggy Carter and Howard Stark as one of the agency's founding members. If Agent Carter continues past this season, the early years of S.H.I.E.L.D. could be explored, and it would be weird if one of the co-founders didn't show up at least once. Heck, if Jones doesn't feel like making an on-screen appearance, he should at least record a voice cameo so that the audience understands that Phillips still in contact with Peggy and Howard while he's off on S.H.I.E.L.D. business in another part of the world.
Your Daily Blend of Entertainment News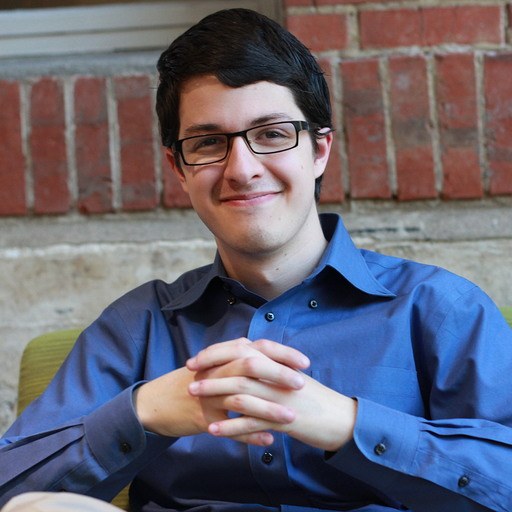 Connoisseur of Marvel, DC, Star Wars, John Wick, MonsterVerse and Doctor Who lore. He's aware he looks like Harry Potter and Clark Kent.