American Horror Story: Hotel, Everything About Season 5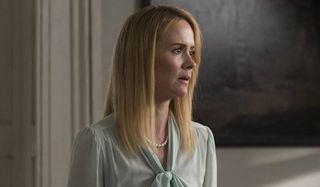 After the abominations and abnormalities that made up American Horror Story: Freak Show, fans are getting ready for something a bit more posh and polished. Our new home away from home will be an extended stay at American Horror Story: Hotel, which has pretty much completed its major casting and is currently in production. And though we probably won't be seeing Jessica Lange back in Ryan Murphy and Brad Falchuk's universe (any time soon, at least), we're going to keep an updated list of everyone and everything checking in to the Hotel later this year.
When Will It Air?
FX will let audiences into the Hotel starting on Wednesday, October 7. As with the other seasons, this premiere date will give the show a few weeks of episodes before getting into Halloween mode. We can't wait to see what'll happen on the scariest night of the year.
What American Horror Story Actors Will Be Returning?
Sarah Paulson
Who She'll Be Playing: Hypodermic Sally
Sarah Paulson is no stranger to the world of American Horror Story, having played pivotal roles in all four of the previous seasons. She's played a psychic, an investigative reporter-turned-asylum inmate, a sometimes-blind witch and set of conjoined twins. And now she'll be playing "the baddest bad girl of them all," according to Ryan Murphy. Her character Sally will be a permanent resident at the Hotel, and she's got a huge rivalry going with Kathy Bates' Iris, and the reason behind it will reportedly be explained early on. As well, she's a dark relationship forming with Wes Bentley's character. Perhaps most surprisingly, it's been rumored that she might not live through the season for the first time ever.
Matt Bomer
Who He'll Be Playing: Donovan
Having worked on Glee and The Normal Heart in the past, Matt Bomer joined the American Horror Story family last season for a small role as a doomed male prostitute that Michael Chiklis' character was in love with. As Donovan, Bomer will have interesting connections with the women inside the hotel, particularly Lady Gaga's Elizabeth, who drops him romantically for Finn Wittrock's Tristan. He's also got something strange happening with his mother, Bates' Iris, which we can probably assume is darker than a normal family relationship.
Kathy Bates
Who She'll Be Playing: Iris
Back for her third run at American Horror Story, Kathy Bates went from playing the racist (sometimes decapitated) murderer Madame LaLaurie in Coven to a bearded drunkard in Freak Show. This time around, the Oscar-winning actress will be running the hotel as Iris, and she's got a major feud with Sarah Paulson's Sally going, as well as something weird happening with her son, Bomer's Donovan. She also does crossword puzzles in her spare time. Dangerous!
>
Wes Bentley
Who He'll Be Playing: John Lowe
It's hard to hold the title of "Weirdest American Horror Story Character," as it's a list that knows no bounds, but The Hunger Games' Wes Bentley holds that position for his work as Freak Show's Halloween boogeyman Edward Mordrake, a top hat-donning ghoul who listened to an evil face on the back of his head. Here, he'll be slightly more normal as Detective John Lowe, who is investigating a series of horrific murders, which leads him and his wife to the hotel.
Chloë Sevigny
Who She'll Be Playing: Alex Lowe
Indie drama queen Chloë Sevigny took on one of the more memorably disgusting characters in the American Horror Story universe, as she played Shelley, the mutated Asylum experiment of Nazi mad scientist Dr. Arden. The actress, who will hopefully get to keep both her legs on this time, is playing Alex, a mother and doctor, as well as the wife of Wes Bentley's John. The couple is dealing with a major loss and they'll be coping with that as all hell breaks loose inside the hotel.
Evan Peters
Who He'll Be Playing: Mr. March
Evan Peters has been a part of the American Horror Story family for all four previous seasons, with his characters often tied to the weirdest points of the show, such as the school shooter-turned-ghost, the alien-minded inmate, the Franken-lover and the claw-handed carnie. According to Murphy, Peters will "be waiting for you in Room 64." If that's anything like Room 237, we're in for a treat.
Angela Bassett
Who She'll Be Playing: Ramona Royale
Angela Bassett made a big outlandish-accent splash when she joined American Horror Story: Coven as the voodoo queen Marie Laveau, and then experienced some bodily changes when she joined the cast of Freak Show. When it comes to Hotel, she'll play the sexy Ramona Royale, who is a famous actress who goes over the top but never belittles herself to land a part, despite that often being asked of her. She isn't a hotel resident, but she travels there often, and a lot of it has to do with her romantic relationship with Lady Gaga's Elizabeth.
Finn Wittrock
Who He'll Be Playing: Tristan Duffy
Finn Wittrock and Ryan Murphy not only worked together on American Horror Story: Freak Show, in which the actor played the murderous momma's boy Dandy Mott, but also on the acclaimed HBO movie Normal Heart. This time out, he'll be playing a male model who becomes Elizabeth's new love interest. And his constant search for the next great high has a lot to do with her and may also involve hurting other people. Like maybe Matt Bomer's character.
Denis O'Hare
Who He'll Be Playing: Liz Taylor
Denis O'Hare always plays interesting weirdos in the American Horror Story universe, from a burn victim to a mute butler to a con artist with a strange penis. So of course he's turning it up to 11 for Hotel, and he shaved parts of his body to play Liz Taylor, a hotel bar entertainer who is obsessed with the classic actress and assumes that he is her. He works in the Blue Parrot Lounge.
Lily Rabe
Who She'll Be Playing: Aileen Wuornos
Lily Rabe is another one of Ryan Murphy's regulars who has shown up each season, first as the mother of a monster and then as a devlish nun and then as a Stevie Nicks-loving witch. (She reprised her Sister Mary Eunice role in Freak Show for a flashback scene.) This season, she'll pop in for a major part of the Halloween episode as the infamous serial killer Aileen Wuornos, whose story was brought to the big screen in the acclaimed 2003 drama Monster. That's going to be amazing, I bet.
Mare Winningham
Who She'll Be Playing: Unknown
Mare Winningham will make her third appearance on American Horror Story this season, having previously played the awful sister of Pepper in Freak Show and the incestuous mother of Evan Peters' Kyle in Coven. Her character doesn't have a whole lot of information, but we know she'll be playing a laundress this season, and that she'll be working closely with Peters' Mr. March.
What New Actors are Joining American Horror Story?
Lady Gaga
Who She'll Be Playing: Elizabeth
The first Hotel cast member announced, the Grammy Award-winning pop musician Lady Gaga is perhaps the most intriguing addition to Ryan Murphy's acting stable. She'll play the owner of the hotel, Elizabeth, who is as rich as she is social, and she loves art and fashion. Elizabeth has a dastardly plan that she sets in motion in the first episode that plays out over the course of the season.
Cheyenne Jackson
Who He'll Be Playing: Will Drake
Cheyenne Jackson is another new face we'll be seeing this season, though he's worked with Murphy in the past on a few episodes of Glee in Season 2. Here, you'll get to see the 30 Rock star as a fashion icon (and desperate father) named Will Drake who is trying to give his career a new push by moving from New York to Los Angeles. His arrogance and other harsh behavior does not make him a favored guest at the hotel, and he makes enemies quickly.
Max Greenfield
Who He'll Be Playing: Unknown
Another all new face to the Ryan Murphy crew, Max Greenfield has spent his career mostly playing comedic roles, most notably as New Girl's Schmidt. But we can expect something completely different from his role as an addict in Hotel, as the actor reportedly dropped a ton of weight and switched up his hairstyle to look the part. His story arc intersects with Sarah Paulson's Sally, and Ryan Murphy says that he's at the center of the series' "most disturbing scene" yet. Can't wait for that.
Naomi Campbell
Who She'll Be Playing: Unknown
After making a splash on Empire last season, model and actress Naomi Campbell is diving into even more sensational waters by joining American Horror Story: Hotel. Her character is set up for a multi-episode arc here, and she'll play a fashion editor whose critiques on certain someones will cause her to pay the ultimate price. She'll be involved closely with Gaga's Elizabeth and Bassett's Ramona.
Darren Criss
Who He'll Be Playing: Justin
Darren Criss knows what it's like to work with Ryan Murphy, having spent years on Glee as Blaine, but sometimes tells me this will be a slightly different use of his talents. Criss' Justin will be a prominent part of the Halloween festivities, and he'll play a Silver Lake hipster who spends the night at the hotel with his girlfriend to stay away from trick-or-treaters. But Kathy Bates' Iris gets vehemently annoyed after the couple demands too much from room service, and...well they'll probably be getting more tricks than treats by check-out time.
Mädchen Amick
Who She'll Be Playing: Unknown
Last seen as Wendy Beauchamp on Witches of East End, actress Mädchen Amick is set to play a character with a tragic-sounding storyline in Hotel. Details are pretty scarce, but she'll play a mother of a boy who gets some kind of sickness, and Sevigny's Alex Lowe will play the doctor taking care of him. I can't imagine it ends well for anyone involved.
What Footage Have We Seen So Far?
At this point, we've seen the first teaser for the Lady Gaga casting announcement, which was released back in February, around a month after American Horror Story: Freak Show ended. At the time, we also learned about the Hotel subtitle. It's not much to go off of, but you can check it out, below.
Then there's this Gaga-related teaser that should ring your bell.
Knowing how FX shows work, particularly American Horror Story, we'll probably get a couple dozen atmospheric, 15-second clips that don't actually have anything to do with what happens on the show, with actual footage arriving at some point next month. Stay tuned for an actual trailer.
What Else You Need To Know
While the past few seasons of American Horror Story have relied as much on bizarre oddities as they have on actual horror in the strictest sense of the word, Ryan Murphy claims that Hotel will take things back to the genre's roots. Here's how he put it to TV Guide.
As well, even though Jessica Lange isn't currently involved this season - a first for the show - there is still a slight chance that the Emmy-winning actress could pop up later in the season. She made it clear that she would be interested in taking on a multi-episode arc that wouldn't take up as much of her time as a lead role, and Murphy has also expressed interest in getting her back on the show.
Your Daily Blend of Entertainment News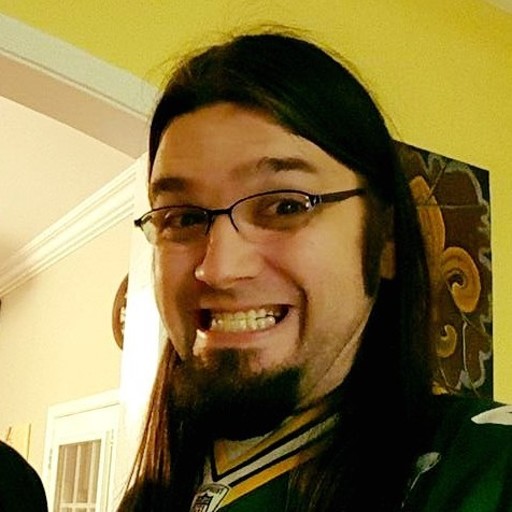 Assistant Managing Editor
Nick is a Cajun Country native, and is often asked why he doesn't sound like that's the case. His love for his wife and daughters is almost equaled by his love of gasp-for-breath laughter and gasp-for-breath horror. A lifetime spent in the vicinity of a television screen led to his current dream job, as well as his knowledge of too many TV themes and ad jingles.