New Internet Streaming Service To Offer Top Cable Channels For Cheap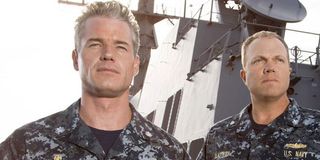 Even people who are willing to shell out more than $100 bucks for cable each month know the service is expensive. Certain companies, like Netflix and HBO, have already been working to bring homes cheaper ways to access content, but this week Dish announced Sling TV, a streaming package that will cost $20 a month and will allow fans to watch a slew of popular TV networks and programs.
Dish's Sling TV has apparently been in the works for quite some time. Luckily, the satellite company got all of the necessary deals in order to demonstrate the product for technology fans at CES 2015. Those who purchase Sling TV from Dish will be able to stream the product through a slew of different devices, including iOS, Android, Amazon Fire TV, Fire TV Stick, Nexus Player, Xbox One, Roku, and smart TVs, as well as through Macs and PCs.There will be both "on now" and "on demand" types of programming available, as well as a movie rental service.
What's even better are the channel options Dish has been able to put together. While Netflix offers original content along with older shows from other networks and HBO's streaming service only offers HBO products, Dish has made a deal that will include a bunch of big name channels. According to Engadget, if you do decide to purchase Sling TV, you'll get ESPN, ESPN 2, CNN, TBS, TNT, HGTV, The Disney Channel, ABC Family, Cartoon Network, Adult Swim, The Food Network, The Travel Channel and more.
Currently, the service package will be limited to only one stream at a time. So one member of a household won't be able to watch SportsCenter on the TV while another member streams House Hunters on the iPad. Still, the service is expected to be available this month in homes in the US. Sling International is also expected to be available once the Sling service comes together.
Weirdly enough, Dish isn't branding Sling TV as a Dish product. HBO and HBO Go both throw Home Box Office into the title, but Dish's brand isn't quite as popular as HBO, since the service has had trouble working with channels to re-up contracts several times in recent memory. There could be several other reasons Dish is distancing itself from the product, from hoping Sling TV is the wave of the future to worrying it will fail.
Hopefully, the latter won't prove to be a huge concern. Streaming and standalone packages with one or a few popular channels can be great for families who want more bang for their buck. And Sling TV offers a variety of interesting and good channels for families, ranging from kids programs to sports channels and even TNT. The trouble will only come when families start buying a bunch of streaming packages to replace cable. If you have a Netflix account, a Hulu account, an Amazon account, an HBO standalone account and a Sling TV account, those dollars are going to begin to add up. Not that I'm complaining. Most of the time, more options are better than less options, and change will only happen if outlets attempt to pioneer new products.
Reality TV fan with a pinch of Disney fairy dust thrown in. Theme park junkie. If you've created a rom-com I've probably watched it.
Your Daily Blend of Entertainment News
Thank you for signing up to CinemaBlend. You will receive a verification email shortly.
There was a problem. Please refresh the page and try again.