Smallville's Cassidy Freeman Will Visit The Playboy Club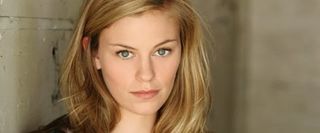 Smallville actress Cassidy Freeman has put her time mingling with metahumans behind her and set her sights on the future. That future, it turns out, will include hanging out with hot girls wearing bunny ears. TVLine is reporting that Freeman, who played the loyalty-switching Tess Mercer/Luthor on Smallville, will play a recurring character on NBC's upcoming The Playboy Club.
Freeman will be appearing as a glamorous socialite named Frances Dunhill. She will be a sort of love interest for series lead Nick Dalton (Eddie Cibrian), although TVLine explains that the relationship is more of a strategic move on the part of the two characters than anything approaching real passion. As TVLine puts it, the relationship "benefits both parties, as Nick runs for public office and Frances labors to please her father (while also concealing a secret)." Sounds more stable than most genuine relationships...
The Playboy Club is only a recurring gig at the moment, as Freeman is still waiting to hear whether her A&E pilot, Longmire, which also stars Robert Taylor, Lou Diamond Phillips, and Battlestar Galactica's Katee Sackhoff, gets picked up. The pilot is based on Craig Johnson's Walt Longmire Mystery novels, which follow a widowed Wyoming sheriff.
I'm happy to see Freeman getting work of any sort, as she was one of the best parts about Smallville's often floundering final seasons. She deserves better material than what she got there, so hopefully The Playboy Club will give her something meaty to dig into. She will first appear in the third episode of The Playboy Club, and the show premieres Monday, September 19th.
Your Daily Blend of Entertainment News