What To Know About The Taylor Swift Ticketmaster Fiasco
Swifties and Ticketmaster have "Bad Blood."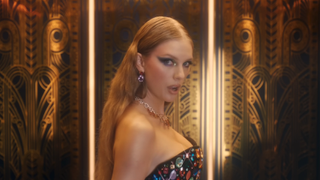 (Image credit: YouTube/Taylor Swift)
It's safe to say that out of all Taylor Swift's upcoming events the Eras Tour currently has the most excitement and chaos surrounding it. The reason for this is the pop star hasn't toured in years, and following the release of her hit album Midnights, fans were eager to see her perform live again. When the opportunity arose, the ticketing site in charge of facilitating the sale failed miserably, causing the Taylor Swift Ticketmaster Fiasco.
From the site crashing to the cancellation of the general sale, to a Senate hearing, this Taylor Swift Ticketmaster debacle is a complex mess, so let's break it down.
First: The Hype Around The Eras Tour
Let's start here: the release of Midnights marked the singer's tenth studio album. The hype was real for the concept album, seeing as her last two albums were re-releases, and fans were stoked to hear Swift's newest songs.
When Midnights came out, it broke records, like claiming all top ten spots in Billboard's Top 100 among many others. It also got fans thinking about what Swift would do next, especially after seeing the easter eggs that heavily alluded to Speak Now being the next re-release in the "Bejeweled" music video. Along with the next re-release, fans started wondering when a tour would be announced, and Swift really pulled out all the stops when she decided to label it The Eras Tour.
The announcement of the stadium tour's name sent fans into a tizzy, as they realized the set list would likely be covering all of Swift's eras, especially the ones that lie between Reputation and Midnights -- Lover, folklore and evermore -- since she hasn't toured since Rep. When the dates dropped, Swifties made their plans and registered for the pre-sale, and thus began the fiasco that is the Taylor Swift Ticketmaster debacle.
The Catastrophic Eras Tour Pre-Sale In November 2022
It became clear quite quickly on the morning of November 15 when tons of fans got stuck waiting literally all day in some cases, that Ticketmaster was not prepared for the demand that comes with a Taylor Swift concert. Ticketmaster was not ready for the historic influx of potential ticket buyers, and what happened on that day left a lot of Swifties incredibly angry.
Throughout the sale some fans were booted off the site after spending hours stuck in a digital queue of millions, some were able to grab tickets, and many were left ticketless, and lamenting about their frustrations on TikTok and Twitter.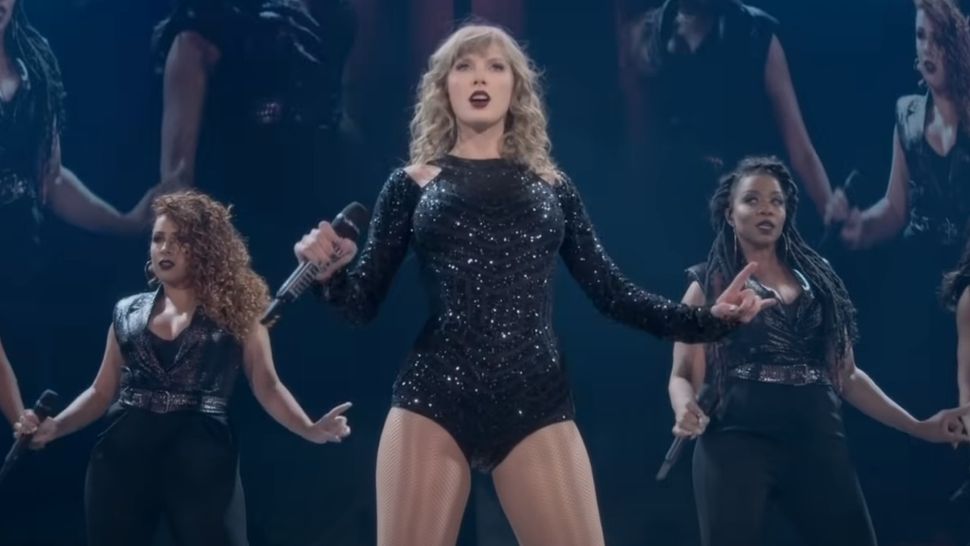 The Aftermath Of Eras Tour The Pre-Sale
Following the brouhaha that was the presale, things somehow got worse. The reason for this is fans lost the opportunity to get tickets when Ticketmaster canceled the Eras Tour general sale. There were originally three sales for Swift's tour: the pre-sale, which required fans to register and be selected for the opportunity to try to buy tickets, the Capital One pre-sale, which was only available to those with a specific credit card, and then the general sale. Following everything that went down during the pre-sales, the site announced that they were cancelling the general public sale.
The company said it did this because of unprecedented high demand and bot attacks. After days of trying to get tickets, the cancellation of the final sale felt like a nail in the coffin for a lot of fans who wanted to see Swift.
Taylor Swift Releases A Statement About Ticketmaster
On November 18, the same day the general sale was supposed to be, Taylor Swift released a statement about the Ticketmaster fiasco. In an Instagram stories post, the singer was clearly disappointed about what her fans went through, and explained:
The singer was angry about what happened, and made it clear that she was told Ticketmaster could handle the demand. She also noted that she hoped to "provide more opportunities" for those who didn't get tickets.
Along with Swift, her ticket promoter, AEG said Ticketmaster has "exclusive deals" with the majority of venues the Eras Tour would be using, so their only choice was to use the site. Swift's team was not pleased with the situation at hand, and eventually, Ticketmaster did apologize for what happened.
Ticketmaster's Apology To Taylor Swift And Her Fans
On the same day Swift released her statement, Ticketmaster also apologized. The company tweeted out a general apology that read:
We want to apologize to Taylor and all of her fans - especially those who had a terrible experience trying to purchase tickets. We feel we owe it to everyone to share some information to help explain what happened: https://t.co/1Gn4kRIvq8November 19, 2022
The tweet linked to a larger statement from Ticketmaster (opens in new tab) explaining what went wrong. It noted the historic demand, stating there were 3.5 billion system requests, which is quadruple the amount the site typically gets.
While the service did provide an apology, fans were still irate. Many pointed out how many hours they waited and the issues they had with rising prices – one fan posing a screenshot showing seats were over $90,000, for context, the tickets I personally got were a little over $100 for 400 level seats. So, between the site crashing and the negative effects of dynamic pricing – which is a system that raises or lowers the prices of tickets based on demand – the fans were flustered, and they wanted Ticketmaster to do something about it.
Swifties Go To Great Lengths To Get Tickets And Make Sure Ticketmaster Knows They're Flustered
While Swifites let Ticketmaster know they were outraged on social media, some also decided to take things to the next level legally. A group of fans decided to sue the company for the Eras Tour presale debacle. It was reported that the lawsuit accused the ticketing company of "intentional deception" because it controls the majority of ticket sales, and alleged that it was "eager to allow" scalpers onto the site.
Other fans aren't suing the company, but are going to great lengths to get tickets. One tattoo artist and viral TikToker offered to give someone a free tattoo sleeve if they gave her a free ticket. Meanwhile, other fans have ended up purchasing outrageously expensive tickets from third-party sellers. And in December 2022, Ticketmaster did offer some verified fans a second chance to purchase tickets, noting that they were asked by Taylor's team to create the opportunity.
Overall, it's tough out there if you're a Swiftie who wants to go to the Eras Tour. However, fans are determined to get to the concert and make Ticketmaster face consequences for the fiasco.
The Taylor Swift Fiasco Sparks The Senate To Call A Hearing About Ticketmaster In January 2023
Never doubt the power and volume of Swifties. This is because following the Taylor Swift Ticketmaster fiasco, the Senate called a hearing to discuss how the sale was handled. They also debated the monopolization of the ticketing industry following the 2010 merger of Live Nation and Ticketmaster.
In brief, during the hearing the CFO and president of Live Nation, Joe Berchtold, apologized for what happened, and explained the company regrets that this sale "led to a terrible consumer experience." Representatives from Seat Geek and other live entertainment producers, like Jam Productions, showed up to testify along with Clyde Lawrence -- lead singer of the band Lawrence -- and a few music industry professionals. On top of that, both Republicans and Democrats had issues with Ticketmaster, making this a rare bipartisan issue. While no solution was found during this session on January 24, it will be interesting to see if it leads to any changes within the ticketing industry.
This Issue Did Not Start With Taylor Swift, It's Been Going On For A Long Time
To put this whole kerfuffle in perspective, this issue with Ticketmaster is not new. It's not just Swifties who have been impacted by astronomically high ticket prices and Ticketmaster problems. Fans of Pearl Jam, Bad Bunny, Bruce Springsteen and many, many more have also been impacted.
In 1994 Pearl Jam filed an antitrust complaint with the Justice Department against Ticketmaster, according to Rolling Stone. It claimed the company had forced them out of using venues. The band explained they had wanted their tickets to be cheaper, however since Ticketmaster has exclusive deals with venues Pearl Jam couldn't use them. They also testified in front of the Senate in 1994 about the issue.
They claimed that Ticketmaster was making exclusive deals with venues, collecting incredibly high service fees, and "abused its marketplace dominance," as the Rolling Stone article explained. Sadly, Pearl Jam's efforts didn't fare well.
Looking at the last year alone, many fans of lots of different artists have been impacted by Ticketmaster's high fees and dynamic pricing. Bruce Springsteen tickets got up to $4,000 last summer according to USA Today (opens in new tab). The singer addressed the prices for his tour amid this Swift debacle, saying "ticket buying has gotten very confusing not just for the fans, but for the artists also."
Then, last December, Bad Bunny's fans were met with a completely different problem. According to Pitchfork many fans who had purchased tickets through Ticketmaster were not allowed into the concert, because security had reported there were many people with fake, duplicated or canceled tickets. Ticketmaster did release a statement saying refunds would be issued for the error.
Clearly, this Ticketmaster issue goes far beyond Taylor Swift and the Eras Tour, and it's been going on for a long time.
It will be interesting to see if anything comes of the Senate hearing, and if Ticketmaster changes its ways in the future. In the meantime, Swift will embark on her massive Eras Tour this summer, and while millions will get to go, there are still millions left out because of everything that went down during this Ticketmaster fiasco.
Your Daily Blend of Entertainment News
Riley Utley is a Weekend Editor at CinemaBlend. She spent many years working in local journalism across the country writing about art, news and sports. One of her favorite films is When Harry Met Sally and she walks around constantly quoting Ted Lasso.