What's Next For The Yakuza Series, According To The Creator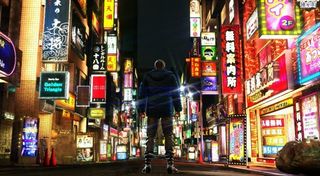 (Image credit: Sega)
One of the unique game series out there is Sega's Yakuza games. The franchise got its start on the PlayStation 2, and eventually evolved over time onto new gen systems. With the game's protagonist making his final appearance in Yakuza 6, it's now time to ask what's next for the series?
In an interview with Gamespot, series creator and mastermind Toshihiro Nagoshi talked about the future of the Yakuza series, and the protagonist Kazuma Kiryu, saying...
Nagoshi-san had prefaced this comment earlier in the interview by comparing the Yakuza series to the 007 movies, stating that every so often they replace the James Bond actors and while some people may or may not like it, it's how they keep the series fresh and moving forward.
According to Toshihiro Nagoshi, it's completely possible that the team could find a new story to focus on outside of Kiryu, which is something that has been toyed with many times throughout the series, including Yakuza 0, where players bounced back and forth between playing Kiryu and the eccentric Goro Majima.
It's not unlikely that Toshihiro Nagoshi would either take an established character or create a new one to further the series. In Yakuza 5 there was a sub-plot involving a young girl who wanted to become an pop star in Japan, giving the game a completely different pop-idol vibe compared to the more masculine activities set about in the story by Kiryu and the crew. The series isn't afraid to step outside of its own set comfort zones and explore new territory.
Yakuza 6 will be Kiryu's final adventure, and it sees him venturing outside of Tokyo. He travels to the more idyllic coastal town of Hiroshima, where he gets involved with family drama, gangs, old rivalries and the appearance of legendary Japanese film icon, Takeshi Kitano.
Seeing Kitano in Yakuza 6 was a real treat for film fans and Yakuza fans alike, because Kitano was known for directing and starring in various crime dramas themed around the Yakuza in Japan. It only seemed fitting that Kiryu would cross paths with Kitano at some point before his journey comes to an end.
And speaking of endings... don't expect a tear-jerker. Nagoshi explained to Gamespot that while he truly appreciates a lot of different films and storytelling stylings -- especially those from South Korean films -- the major issue is that he's not quite fond of those heartbreaking endings oftentimes found in South Korean crime thrillers and Japanese crime thrillers. So he decided that there needs to be some levity in stories like Yakuza so that players don't always get to the end and feel defeated by the time the credits roll.
If you haven't already played the sixth canonical game by importing it from Japan, you can look for the English version of Yakuza 6 to arrive on the PlayStation 4 in early 2018.
Your Daily Blend of Entertainment News
Staff Writer at CinemaBlend.