Dark Souls Remastered Has Been Delayed On The Switch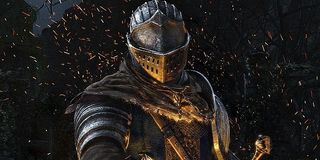 If you were looking forward to powering through a round of Dark Souls on the Switch next month, we've got some bad news for you. The game has been delayed a bit on Nintendo's platform.
When Dark Souls: Remastered launches on May 25 for the Xbox One, PlayStation 4 and PC, the Switch version of the game will no longer be included in that lineup. Instead, Bandai Namco sent out a press release today moving the game's Switch arrival to sometime this summer.
According to the press release, the Solaire amiibo has also been delayed in order to launch alongside Dark Souls. The announcement states that the later launch date will give the developers some extra time to make sure players on the Switch "can fully appreciate the true Dark Souls experience anytime and anywhere."
Unfortunately, no additional details were offered, so there's no clear reason as to why the Switch version of the game is being pushed back. If the other versions of the game are just about ready to roll, though, it would make sense for Bandai Namco to maybe put the Switch version on hold for a month while they launch the game on other platforms, thus allowing them to put their full attention on finishing up the Switch version without three other versions of the game being worked on at the same time. The Switch is obviously a bit different in the hardware department in comparison to other platforms, so we figure Bandai Namco just has some unexpected wrinkles to iron out.
Still, it's a little surprising to hear they're having trouble with the original Dark Souls. Other developers have gotten modern console games to run well on the Switch and even last generation offerings like the original Bayonetta appear to be right at home on Nintendo's new console. Then again, Dark Souls is a beefy game and has some unique online features, so maybe that's giving the developers trouble. Heck, the fact that Nintendo's premium online service isn't up and running yet might even have a little something to do with it.
Anyway, "summer" starts in just a couple of months, so, hopefully, the Switch version of the game isn't too far behind the other platforms. The ability to play the game in portable mode is definitely one of the big draws for considering a Switch purchase over the other platforms.
Which makes us wonder how the fans will respond. If you were looking forward to picking up the remastered version of Dark Souls for Switch next month, is this news of a delay making you consider another platform instead? How heartbroken are you that the Solaire amiibo has been delayed, too? Let us know in the comments below.
Your Daily Blend of Entertainment News
Staff Writer for CinemaBlend.