Here's What's Coming To Twitch Prime In August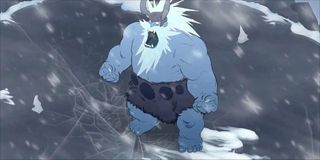 (Image credit: Thunder Lotus Games)
Part of the new trend in gaming is to offer gamers free games for signing up for subscription services. This is to move the industry away from boxed products and toward digital distribution. Various services like Xbox Game Pass and the EA Access are attempting to ween gamers away from digital ownership and toward a live service setup. Well, Amazon's Twitch.tv service is trying to gain a foothold in the digital subscription arena with Twitch Prime, and the company has been adding free games to giveaway along with the subscription each month. The games for August were recently revealed, giving Twitch Prime members an idea of what's in store for the digital service.
Twitch revealed that for Prime members the month of August will offer free games starting August 1st and you will be able to keep the games in your library forever (or until you close your account). The month gets started with Antihero, a turn-based game themed around outsmarting your opponent. The game is unique insofar that you'll need to build up your stash of ruffians, thieves, and ne'er-do-wells as you attempt to take over the town using all sorts of nefarious means to achieve your goals.
You'll also have access to the isometric adventure game, Jotun: Valhalla Edition. The game is based around Norse mythology, as you take on the role of a Viking warrior named Thora who must venture through the various realms in order to achieve the right to enter into Valhalla. The game mixes hack-and-slash combat with story-oriented puzzle solving.
Death Squared is the next item on the list, which is a multiplayer puzzle game. It takes a very different approach to the puzzle genre by having players guide color-coded blocks to their destination. The trick, however, is that there are traps and obstacles in the way preventing players from being able to maneuver through the stages without a bit of effort and some skill. The game came out originally on PC back in spring of 2017, sporting single-player gameplay or local co-op for up to four players. The developers at SMG Studio eventually ported the game over to the home consoles as well.
Next on the list is Image & Form Games' SteamWorld Dig, which is a 2D platforming metroidvania. The game puts you in the role of a mining robot named Rusty, as you attempt to dig your way through a dusty old town, unearthing goods, collecting rare ore, and trying to make a quick buck from your efforts. The game is very similar to other classic survival titles like [Starbound]2 and Terraria. You'll have access to HD animated graphics, achievements, and trading cards, with all the standard improvements you would expect from a game that was elevated from the Nintendo 3DS to PC and other mainstay home consoles.
Last but not least is the Wizardry bundle. This bundle pack contains Wizardry 6, 7, and 8, allowing you to experience the classic role-playing series Sir-Tech Canada, the brilliant minds behind the Jagged Alliance series. The three games couldn't be more different, as Wizardry 6 is an old-school DRPG where you crawl through dungeons in first person, designed for ancient PCs, whereas Wizardry 7 is a 16-bit color RPG with updated visuals and gameplay. Wizardry 8, however, takes the concept and goes full 3D with the series.
All of these games will be free for Twitch Prime members between August 1st and August 30th. You can retrieve the games from the Twitch Prime membership area.
Your Daily Blend of Entertainment News
Staff Writer at CinemaBlend.