Activision Creates Sledgehammer Games Studio, Headed By Dead Space Vets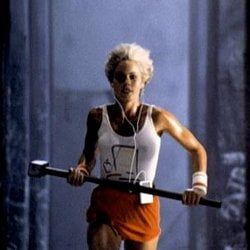 Today Activision finally revealed why they signed Visceral Games' Glen A. Schofield and Michael Condrey earlier in the year. The two will be heading up a new studio called Sledgehammer Games in Foster City, California.
Schofield and Condrey will serve as General Manager and Chief Operating Officer, respectively, of Sledgehammer. The two left Dead Space developer Visceral Games in July. The press release states that "many award winning developers from across the industry" will be joining the duo.
The studio is currently at work on an unannounced game. Considering what Schofield and Condrey worked on at Visceral, you'd expect something in the action genre. Plus, you don't make cooking games at a studio named "Sledgehammer."
Staff Writer at CinemaBlend.
Your Daily Blend of Entertainment News
Thank you for signing up to CinemaBlend. You will receive a verification email shortly.
There was a problem. Please refresh the page and try again.