Diablo 3 Dueling Renamed Brawling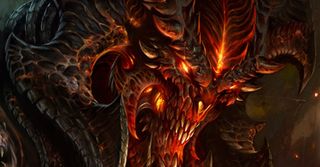 Blizzard has decided to change the upcoming dueling feature for Diablo 3. Moving forward, they plan to refer to these player-versus-player battles as "brawls." Why the change?
Brawling is accessed in Act I of the game. The NPC Nek the Brawler can transport players to a zone called Scorched Chapel. PvP combat is enabled in this zone. Death isn't permanent and doesn't result in any equipment loss or damage.
The reason Blizzard decided not to call it "dueling" anymore is because this zone isn't limited to one-on-one fights. It also supports free-for-all battles between three or four players. It's not as formal as a duel. It's just supposed to be an unstructured, easy way for players to pummel each other.
"There's a lot of power in a name, and we think that the idea of a brawl more accurately describes the system we created," said community manager Lylirra on the Battle.net forums. "Heck, the NPC we added is even called Nek the Brawler, so we feel this re-branding must have been foretold in one of Deckard Cain's prophecies."
The brawling feature is the first PvP in Diablo 3. Blizzard was originally creating a Team Deathmatch mode but decided to scrap it. They're now working on more substantial modes with objectives and possible PvE elements. Brawling is meant as a fun diversion for players in the meantime.
Brawling will be implemented into Diablo 3 in patch 1.0.7. The patch is currently available on the Public Test Realm. The release date of the patch hasn't been announced yet. It could arrive as early as this week.
Your Daily Blend of Entertainment News
Staff Writer at CinemaBlend.