Epic Mickey 2 Confirmed For PC And Mac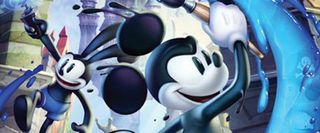 The first Epic Mickey was a Wii exclusive. Its sequel, Epic Mickey 2: The Power Of Two will be available on a wide variety of platforms, though. Disney confirmed today that the game will be arriving on the PC and Mac as well.
Epic Mickey 2 introduces co-op to the series. Players can control Mickey Mouse as well as Oswald the Rabbit. Each has unique items and abilities that they must coordinate in order to solve puzzles.
When confirming the PC/Mac release to Game Informer, Disney apparently said it will be a "PC/Mac hybrid version." Presumably this means that it'll be available through Steam. If so, it might support cross-platform play so PC and Mac players can team up with each other.
Mickey 2 is due this fall. It was previously announced for the PS3, Xbox 360 and Wii. A separate 3DS title called Epic Mickey: Power of Illusion is in development as well.
Your Daily Blend of Entertainment News
Staff Writer at CinemaBlend.