Game Dev Story: Zachary Snader Discusses His Journey Into The Industry And The Future Of Games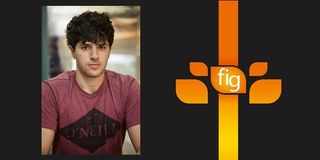 Zachary Snader is spinning quite a few plates these days. A senior at the University of Advancing Technology in Phoenix, AZ, he spends his evenings interning at Retora Game Studios. He also happens to be serving as Director of Future Is Games, organizing an upcoming convention geared at; you guessed it, the future of the video games industry.
Snader, 22, said he'll be wrapping up classes at the end of the summer. From there, he aims to turn video game design into a full-time career. From an academic standpoint, this journey began while taking dual-enrollment courses during high school at a local community college, where he studied 3D animation.
"That sort of strung along the idea that games could be a career," Snader said. "I had always been a hobbyist but, at that point, I was like, wow, this is really cool."
From there Snader went on to study at Arizona State University, where he spent a couple of years working in their interactive media program. That's where he took a course specifically geared at video games, which he said led to his desire to make them for a living.
"Then I transferred to UAT and joined their game design program," he continued. "I decided it was time for a change and that's what I was enjoying. So I've been there since 2011."
Snader has been playing games all his life, recalling that Super Mario Kart for the Super Nintendo Entertainment System as the first game he really got into.
"I was always artistically creative, too, so that's why I got into the design aspect of making games," Snader said. "Managing a project, breaking down systems, implementing them into the game…that's what I focus on. I enjoy being able to represent an idea in a creative way that someone else can experience."
Snader compared video game design to sharing a dream with the audience, only in a way that's more viscerally impactful than other mediums.
"I know it sounds kind of hokey, but you're letting people understand and engage in a collective thought between you and other people," he said. "I think it's really cool that people can share that experience."
When he's not tackling his final batch of classes at UAT, most of Snader's time is spent at Game CoLab, a facility in Phoenix where he and other independent developers share a work space. Snader and his team at Retora are currently working on multiple contract gigs for mobile games, none of which he's able to talk about just yet, even though it's clear he's practically bursting at the seams to see the projects hit the market.
"The team primarily works out of UAT, but I go to the CoLab on my own time, whenever I can," Snader explained. "It's an awesome place for me to just unwind. There's literally no distraction other than other developers, who I definitely like to talk to there."
Snader said he hopes to see two of his team's projects go live shortly after he graduates from UAT.
"I've only been working on game design since fall 2011, and I've only been working with Retora since May, but it's been awesome," he said. "Life as an independent developer, especially when you're not getting paid, can be rough. But it's also the greatest thing ever."
On top of his regular class load, Snader said he works at least 20 hours a week for Retora, though he frequently puts in quite a few extra hours on his own time.
"I signed on knowing this was what I'd be doing and I've loved every single minute of it," he continued. "In my mind, knowing that there's a way for myself and my teammates and all of these people to make games as their means of living is absolutely incredible to me. I don't know what else I would do."
When asked where this road to his gaming future leads, however, Snader said he's still open to the possibilities.
"If you would have asked me that a few months ago, I would have said I wanted to be in charge of my own studio, doing all my own IP, within ten years," he said. "Now, I really enjoy my position at Retora and I'm just hoping that we grow from here. I really just want to be where everybody is collaborating on a single effort, or a couple of very focused efforts, and see where that goes. I don't know what my future holds, but I hope it's making games, and I'm working my ass off to get there."
While working to make himself a part of the future of video games, Snader said he and some likeminded folks have also decided to pull together a conference focusing on that very subject. It's called Future Is Games, or FIG for short, and it's scheduled to take place from Oct. 9-11 at the Phoenix Convention Center. Snader said he andTyler Coleman, Creative Director of Retora and co-director of FIG, got to talking about where video games were headed one day and, from there, the idea of the conference evolved.
"FIG is a future-focused games conference with a primary focus on developers, but also the industry, as well entertainment and culture that interacts with games," Snader explained. "We want to have our speakers talk about where the industry is heading and how all of these things intertwine. We wanted to create a place where people in the industry could educate others about these topics that are sort of being touched on, but not really being focused on anywhere."
"I don't sleep much these days," Snader said, laughing. "I have a lot of things going on right now and we're working tooth and nail to make it all happen. It's been a really good learning experience, to say the least."
Between finishing up school, working with Retora and helping organize FIG, Snader said he feels like he's finally becoming a part of the industry that means so much to him.
"I feel like I've accomplished a lot so far," he said. "But I know I still have a very, very long way to go."
For those interested in sponsoring, participating in, or attending Future Is Games, visit futureisgames.com for all of the necessary information. For additional questions email info@futureisgames.com. FIG can also be followed on Facebook and Twitter.
Photos courtesy of Jenn Wagner.
Staff Writer for CinemaBlend.
Your Daily Blend of Entertainment News
Thank you for signing up to CinemaBlend. You will receive a verification email shortly.
There was a problem. Please refresh the page and try again.