How The PS3 Lost Limbo Exclusivity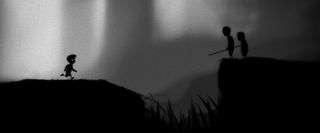 Indie platformer Limbo has been a surprise hit both commercially and critically on Xbox 360, PS3, and PC. However, the game almost didn't make it to two of those platforms. There was once a chance it would be exclusive to the PS3.
Sony was in discussions with Limbo developer Playdead for an exclusivity deal. However, they fell apart because Sony insisted on retaining rights to the intellectual property.
"There are obvious benefits to keeping [your IP], but also to giving it up: you're way more likely to get the deal," Sony Computer Entertainment's Pete Smith said at the Develop conference (via Edge). "Remember: 100 percent of nothing is nothing. A publisher is much more likely to commit to marketing and merchandising if they own the IP."
Another benefit to owning the IP, Smith says, is that it gives Sony some protection. They don't want to spend resources turning Limbo (or whatever IP) into a household name and then have the developer take the sequel to rival consoles. That seems like a reasonable concern. While publishers are always portrayed as the evil suits, the fact is that they're assuming a lot of financial risk to get games made.
After talks between Sony and Playdead broke down, Microsoft swooped in and secured Limbo as a timed exclusive for Xbox Live Arcade. It then made its way to the PC and PS3 a year later. To sum up: Sony was so concerned about Microsoft landing Limbo 2 that they missed out on exclusivity for the first game. D'oh.
In Limbo, a boy wakes up in a dark forest and must find his sister. He must traverse a frightening landscape full of deadly traps, monsters and other hazards. The clever puzzles, mixed with the gloomy visuals and music, made it a fetching addition to Xbox Live's 2010 Summer of Arcade.
Your Daily Blend of Entertainment News
Staff Writer at CinemaBlend.