League Of Legends Is A Real Sport, Mark Cuban Says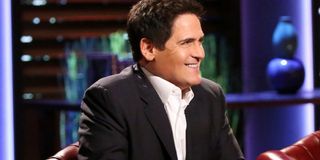 Dallas Mavericks owner and Shark Tank panelist Mark Cuban has decided to weigh in on the debate about whether eSports are "real" sports. During an interview at charity event Intel Extreme Masters, Cuban defended League of Legends and other competitive video games.
Cuban also had some harsh words for Colin Cowherd, the FOX Sports pundit who said earlier this year that he would retire if he ever had to cover eSports:
The argument over whether eSports are truly sports seems to be eternal. I'm a bit bored of the debate at this point, to be honest. Who really cares? These professional gamers have skills and can earn tons of money using them because millions of people across the globe want to watch them play. Whether or not that fits into your definition of the word "sport" is of no interest to me. It's popular enough to thrive without the naysayers.
Interviewer Kristine Leahy asked Cuban whether he plans to become involved in eSports, perhaps by purchasing a team. He's got plenty of money and an interest in eSports so that seems like a good bet. Cuban played it coy, though, simply saying that we'll have to "stay tuned."
Though Cuban is a self-professed noob, he did play alongside a few professional players in a game of ARAM. His team faced off against a squad helmed by Intel CEO Brian Krzanich. He didn't too so hot but to be fair, he had only played three times ever and was competing against some of the best players in the world. Here's the full footage of the match, in case you're curious:
Your Daily Blend of Entertainment News
Staff Writer at CinemaBlend.
Your Daily Blend of Entertainment News
Thank you for signing up to CinemaBlend. You will receive a verification email shortly.
There was a problem. Please refresh the page and try again.