PS4 Update To Add Suspend/Resume, More Features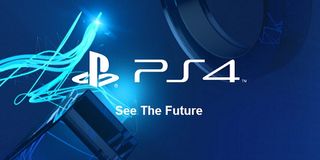 You remember waaaaay back when the PlayStation 4 was first revealed and one of the key features being touted for Sony's new console was the ability to suspend your gameplay and then jump right back into the action without bothering with menus and whatnot? Well, that's finally going to become a reality thanks to upcoming update 2.50.
Since everything these days needs a code name (And because, let's face it, code names are rad), PS4 update 2.50 is being referred to as "Yukimura" and, from the sound of things, we should expect it to arrive on the console in the not too distant future.
SCEA Director of Product Planning and Software Innovation Scott McCarthy recently pulled back the curtain on Yukimura over on the PlayStation Blog, revealing a bunch of details about the new functionality it will bring to the PS4. Along with a few other nice tweaks and much-requested changes, that fabled Suspend/Resume feature will finally make its debut when the update launches.
It should come as no surprise that getting something like Suspend/Resume to work properly would take some time and, to be fair, we said from the beginning (literally two years ago) that all of those promised features likely wouldn't be ready to roll on the PS4 come launch. Then again, I didn't really expect it to take quite this long, either.
Anyway, McCarthy breaks it down thusly:
"Suspend/Resume, which will be supported by nearly all PS4 titles, will create an atmosphere where your games are immediately available at any time—just pick up your DualShock 4 wireless controller, hit the PS button and get right back into the action of your games," he said. "When it's time to log off, simply put your PS4 in Rest Mode and when you power up the next time, you'll start your game where you left off. Spend less time getting into your games and more time playing them."
If it actually works as advertised, then count me excited. The PS4 typically boots up and gets into games faster than last gen consoles, but the thought of being able to just push the button and get right back into Dying Light or grinding in Destiny would be an extremely nice feature.
Actually, I think games like Destiny, Final Fantasy XIV and Dragon Ball Xenoverse will be the exception to this rule, due to their online nature. You need to sign into their own servers before playing, so I'm guessing that such a structure won't allow for simply popping in and out with the Suspend/Resume feature. The same goes for pretty much every free-to-play game on the console, too. We'll just have to wait and see.
A handful of other new features are also being added with Yukumura, including the ability to upgrade a sub-account to a master account, the ability to search for friends via Facebook and a bump in remote play and share play to 60 fps. New accessibility options are also being introduced, alongside the ability to share video clips to Dailymotion and some tweaks to Trophies that allow you to automatically take a sreenshot when you earn a trophy, and you can finally delete games from your list if there are no trophies earned.
Staff Writer for CinemaBlend.
Your Daily Blend of Entertainment News
Thank you for signing up to CinemaBlend. You will receive a verification email shortly.
There was a problem. Please refresh the page and try again.