Steam Family Sharing Is Now Available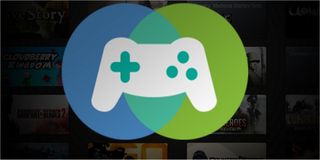 "Family sharing is awesome"... "Family sharing is the future!" …. "Family sharing will make the Xbox One huge!"... oops, it looks like family sharing will make Steam huge. Microsoft may have taken the concept and gone home with it, but Valve took the concept and actually delivered.
Player Essence spotted the news post that has been circulating throughout the gaming blogosphere, and noted how gamers who like to share their games with family members and friends can now do so either remotely or locally using the new Steam Family Sharing feature.
The feature mirrors the Xbox Live's Gold Master sub-account system, where a master account controls the content but sub-accounts can access the content, with the official website stating...
The feature allows family members to request access to games from the library, no matter where you are.
All you have to do enable sharing is turn on Steam Guard in the Steam client's settings, and then head to the "Family" settings in the menu to enable Family Sharing. It's pretty simple and works in correlation with Steam Big Picture mode.
Now, take note that not all games are available for sharing, as mentioned in the news post...
Also, there is still region restrictions in place and a library can only be shared with one family member at a time, for now. Also, if a family member decides to cheat through your account, you may be punished or VAC-banned. So be careful who you share with.
Funnily enough, Valve managed to find a solution for family sharing without requiring an always-on system. Yes, people who want to access shared content must be online and the main account must be online, but when you aren't sharing your content you don't have to be logged in online and you don't have to check-in to keep playing your games the way you want. This is opposite of Microsoft's previous policies where family sharing allegedly required the 24-hour check-in to be in place, even though technically they could have done what Valve does, where in order to share content you'll need to be online.
Sadly, Microsoft has shown no interest in bringing back the family share plan without bringing back the very restrictive DRM measures. Still, if you wanted to have a library that you could share with family or friends, Valve has rolled out their service that's available right now... for free.
If you need to learn more about the way the service works, or how the library sharing operates, feel free to learn more about the family sharing feature by paying a visit to the official website.
Your Daily Blend of Entertainment News
Staff Writer at CinemaBlend.