TERA Online Going Free-To-Play In February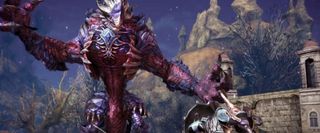 No more subscriptions? Well that sounds like a hearty option for success. En Masse Entertainment announced today that TERA Online, the new generation MMORPG from Bluehole Studios, will no longer require subscriptions from everyone, but instead gamers can choose an "Elite" status by paying monthly for perks or buying goods from the cash shop if they can't afford a monthly bill.
Chris Lee, CEO of En Masse Entertainment commented about the recent payment model change, noting...
This same method was also applied to previously sub-based MMOs, such as Champions Online, DC Universe Online, Star Trek, The Lord of the Rings Online, Dungeons & Dragons Online and Star Wars: The Old Republic, just to name a few.
The new payment options will coincide with brand new content being made available. Giving gamers plenty of new things to do while they don't pay a dime to do it. This includes new dungeons, PvP battleground map, and new PvP modes.
Free-to-play gamers will have access to all of the game's original content with no level or time restrictions. However, those who pay $14.99 for 30 days of Elite status will gain access to additional equipment, quests and perks, similar to every other F2P title out there.
You can learn more by paying a visit to the game's official website.
Staff Writer at CinemaBlend.
Your Daily Blend of Entertainment News
Thank you for signing up to CinemaBlend. You will receive a verification email shortly.
There was a problem. Please refresh the page and try again.