A.V.A, Soldier Front And GunZ Join Aeria Games Portal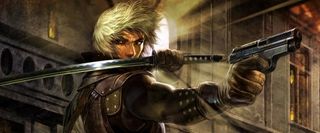 You may have heard about the acquisition of ijji Games earlier this year by fast-growing MMO publisher Aeria Games? Well, Aeria is making good on that acquisition and moving some of ijji's more popular titles over into their own gaming portal.
JT Nguyen, Chief Operating Officer, Aeria Games commented in the press release, saying...
A.V.A. also known as Alliance of Valiant Arms, picked up a ton of players due to being a complete Call of Duty: Modern Warfare clone, with zombies and co-op modes to help round out the experience. The high-end visuals and fast-paced gameplay helped set the game apart from the rest of the herd a few years ago. This game is still probably ijji Games' largest title and it's also on Steam, so Aeria is probably loving that.
Soldier Front is a standard fare free-to-play FPS. The game has no defining features about it other than being a low-end F2P shooter for gamers who don't have a big enough rig to play A.V.A.
And, of course, there's GunZ. This game is the epitome of twitch-skill combat with actual game exploits turned into various control-styles that have become renown in the GunZ community. With the sequel coming up shortly, I'm sure Aeria wants to cash in on the popularity of the original while they still can. The game itself features Max Payne-style bullet ballet and lots of movie-inspired sword combat.
You can look for A.V.A, Soldier Front and GunZ on the Aeria Games portal right now. For more info feel free to hit up the Official Aeria Games Website.
Your Daily Blend of Entertainment News
Staff Writer at CinemaBlend.