Valve Unveils Steam Link, A Budget-Friendly Streaming Device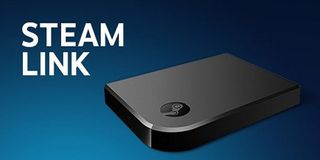 Valve dropped some major news bombs at this year's Game Developers Conference at the Moscone Center in San Francisco, California. The company unveiled the brand new Steam Link that works in conjunction with Steam Machines and PCs that enable users to stream content anywhere in the house from connected devices.
Steam Link basically allows multiple PCs running on the same account to remotely share content, from installed games to media and music.
The details were rolled out on the Steam app page and the Steam Database.
According to Gabe Newell, the president of Valve, he stated...
Steam has more than 125 million registered users on the service and continues to grow at a rapid rate.
The addition to Steam Link and the ability to stream content from any connected device through a Steam account with 1080p at 60fps capabilities at $49.99 is a great deal. Valve also announced that the finalized version of the Steam Controller would also be made available alongside the Steam Link at $49.99 in North America this November.
In addition to this, Valve also announced that the Steam Machines will also be launched this upcoming holiday season and they will compete with the Xbox One and PS4 at a similar price-point but at higher specs. Back in 2013 and 2014 comparisons of the early Steam Machine prototypes already revealed that they were a lot more powerful than both the Xbox One and PS4 in the preliminary spec comparisons and benchmarks.
If you already have a capable high-end PC then you're already set. You could just install SteamOS to get the optimal performance from your PC gaming library. If, however, you're looking to upgrade your PC but want to cut costs and still get a console-quality gaming experience from your living room entertainment setup, a Steam Machine is designed to meet that need, as they also offer customization and easy upgrading capabilities.
Epic Games founder Tim Sweeney had words of praise to share about the news, stating...
The Steam Link could easily work in conjunction with the Steam Machines, enabling you to stream content from your desktop or mobile device to the Steam Machine or vice versa, streaming content from your Steam Machine to your desktop, laptop or mobile device. It creates a synergistic ecosystem operated and controlled by the Steam software platform.
With the Steam In-Home Streaming, Steam Music and Steam Broadcasting features, you'll basically have an all-in-one media center with the Steam client loaded on capable PC hardware.
Valve plans to roll out all of these brand new technologies for consumers in the later-half of 2015. They will take the consumer electronics market by storm with gaming, media streaming and VR this holiday season.
Staff Writer at CinemaBlend.
Your Daily Blend of Entertainment News
Thank you for signing up to CinemaBlend. You will receive a verification email shortly.
There was a problem. Please refresh the page and try again.