Xbox One Release Date Is One Week After PS4 Launch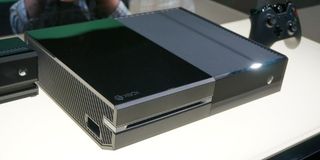 Today Microsoft finally got around to announcing the official launch date for the Xbox One. It seems that rumors of a November 8th or November 27th launch were both wrong.
"We're now in a position to share that Xbox One will be available on Nov. 22, 2013 in all 13 of our initial launch markets – Australia, Austria, Brazil, Canada, France, Germany, Ireland, Italy, Mexico, New Zealand, Spain, UK, and USA," said Yusuf Mehdi, Corporate Vice President of Marketing, Strategy and Business at Xbox. "Many more markets will follow in 2014."
Microsoft initially planned to release the next-gen console in 21 countries across the globe. However, they were forced to push back the launch in eight European countries including Russia and Denmark. The company wanted extra time to localize the console in those countries and also organize local content.
The console will arrive in the delayed markets "as soon as possible" next year. Select "high growth markets" in Asia will receive the Xbox One in late 2014. Those markets include Taiwan, Hong Kong, Singapore, South Korea and India.
The November 22nd launch date puts the Xbox One right in the middle of Sony's roll-out of the PlayStation 4. The PS4, the main rival to the XB1, will debut in North America on November 15th and then hit Europe on the 29th. The Xbox One's release date also means it will be available on Black Friday, the biggest shopping day in the United States.
The Xbox One will launch with 23 games. These titles include third-party, multiplatform offerings like Assassin's Creed 4 and Call of Duty: Ghosts as well as first-party exclusives Ryse and Forza Motorsport 5.
Mehdi also confirmed today that more Day One editions of the console are available for pre-order. The Day One Xbox One is $499 just like the standard edition but comes with a commemorative controller and an exclusive Achievement. Microsoft is only releasing limited quantities of this model though so they might be sold out by the time my clumsy fingers finish writing this article (sorry).
Additionally, Mehdi revealed that they've changed the specs since the Xbox One was first announced.
"Finally, in the spirit of continuing to bring new value and excitement to Xbox, I am also pleased to confirm that the development team has increased the CPU from 1.6GHZ to 1.75GHZ, roughly a 10 percent increase in CPU performance. This is on top of the 6% increase we previously announced for the GPU."
You might not notice the extra 10%. I mean, you didn't own the console before they made that change so how would you tell the difference? That being said: woo, 10% more of a thing!
Mehdi closed by dropping a little fun fact on us: the Xbox One's debut will occur on the 9th anniversary of the Xbox 360.
"November 22 is a special day in Xbox history – on this day, we first launched Xbox 360 in 2005. Our next chapter begins in 79 days, when Xbox One becomes available. We built Xbox One to bring you the best games, unrivaled multiplayer and more entertainment than ever before. It's nearly time to say "Xbox On" and open a new world of games and entertainment."
Your Daily Blend of Entertainment News
Staff Writer at CinemaBlend.