'Eternals' Interviews With Gemma Chan, Angelina Jolie, Richard Madden & More!
Watch our exclusive interviews with the cast of Marvel's 'Eternals.'
Marvel's Eternals cast members including Angelina Jolie, Richard Madden, Gemma Chan, Salma Hayek, Kit Harington, Kumail Nanjiani, Barry Keoghan, Lia McHugh, Lauren Ridloff, Don Lee and Academy Award-Winning writer/director Chloé Zhao chat with CinemaBlend about their action-packed adventure. Find out what the Eternals were doing in the 7000 years prior to the events in film, what other Marvel heroes they think their characters would get along with, some behind-the-scenes stories about Deviant goop, flying, Celestials and so much more!
Video Chapters
00:00 - Intro
00:16 - The Eternals Cast Pick Which Marvel Heroes Their Characters Would Get Along With
01:49 - How The Eternals Cast Prepared To Play Characters With 7000 Years Of History
06:13 - What The Eternals Were Doing During The Infinity Saga, According to Chloé Zhao
07:01 - Gemma Chan and Salma Hayek on Filming Scenes With Arishem The Celestial
09:29 - Why Richard Madden Hated His Flying Scenes
10:20 - Lauren Ridloff on Developing the Look of Makkari's Super-Speed
11:26 - How Kumail Nanjiani Felt About Getting A Face Full of Deviant Splatter While Filming
13:02 - Lia McHugh on the Incredible Number of Languages She Had to Speak For Eternals
13:44 - Barry Keoghan on Why He Loved Working With Oscar-Winning Director Chloé Zhao
14:32 - Major Changes Chloé Zhao Faced During The Production of Eternals
15:19 - Why Making Eternals Was 'Therapeutic' For Angelina Jolie
16:20 - Why Marvel's Eternals Features Multiple DC References, According To Chloé Zhao
Your Daily Blend of Entertainment News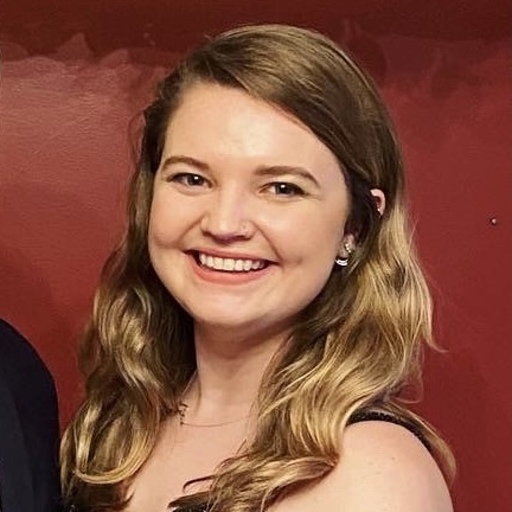 Katie was born and raised in St. Louis, and got her degree in Journalism even though she was the first to raise her hand when a professor asked "who here hates reporting?" She loves everything about video production, which probably stems from her obsession with movies and TV since she was young. When she's not dominating at Scene It? or scheming over the video team's workflow, she's probably snuggling with her dog or re-reading the Sarah J. Maas universe for the third time.