Barbie: The Release Date, Cast, Trailer And Other Things We Know About The Margot Robbie Movie
Margot Robbie is a different Barbie girl in a different Barbie world!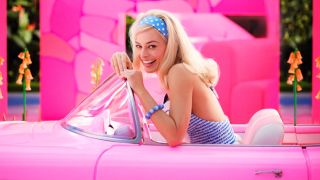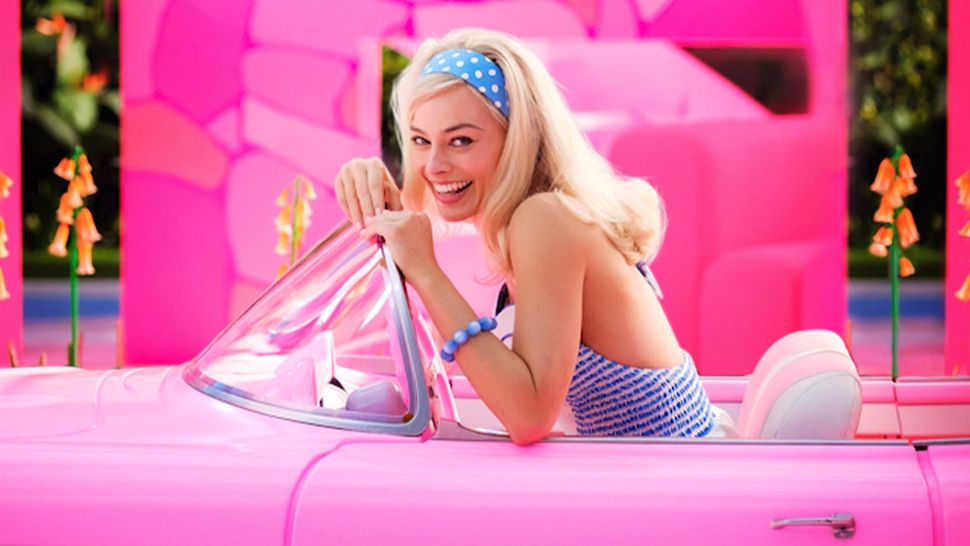 (Image credit: Warner Bros)
Barbie has long been one of the most popular and recognizable toys, but unlike many other dolls and action figures introduced since its 1959 launch, there has not been a live-action film based on the property, until now as the Barbie movie finally hit theaters on July 21, 2023. Margot Robbie brought the iconic figurine to life alongside a supporting cast that includes Ryan Gosling as her longtime companion, Ken, let me tell you, this film is a wild ride.
The movie, which is directed by Greta Gerwig, isn't like your standard toy-to-movie adaptation though. In fact, the whole affair is something completely different and much more existential and powerful than all those straight-to-DVD animated films featuring Barbie in her dream home.
Below is everything we know about incredibly well-reviewed Barbie, including its release date, cast, and what we saw on the big screen.
What Is The Barbie Release Date?
During CinemaCon 2022, Warner Bros. Pictures, which is distributing the movie, announced that Barbie would open in theaters on July 21. This also happens to be the same day Christopher Nolan's star-studded historical drama, Oppenheimer, began its theatrical run, and the memes about seeing the two movies as a double feature are amazing. Talk about an incredibly busy month at the box office.
Margot Robbie And Ryan Gosling Lead The Barbie Cast
Barbie sees two-time Oscar nominee Margot Robbie taking on the titular role. Robbie, who is also a producer on the film, has been attached to the project since October 2018, and officially signed on to star in January 2019. She's already been praised for her work on Barbie by Greta Gerwig, who called the actress "magic."
As for Ryan Gosling, he signed on to portray Ken in the Barbie movie in October 2021, after extensive talks with Mattel Films and Warner Bros. Pictures. According to Deadline, Gosling initially "doubted [his] Ken-ergy," and he turned down the offer to play Barbie's longtime male companion. He's also been subject to criticism that he's too old to play Ken. However, he is perfect, and as critics praise Barbie, he's been noted as a real highlight of the film. We all got a look at Gosling's extremely blonde and ripped Ken with the first reveal in June 2022, and now we've finally gotten to see the "Ken-ergy" on the big screen.
But the Barbie cast doesn't stop there. In fact, there are nearly two dozen other A-listers attached to appear in the movie. Joining the Barbie movie will be John Cena (of all people), America Ferrera, Simu Liu, Kate McKinnon, Emerald Fennell, Issa Rae and Michael Cera as well as several other notable stars.
Many of the film's actors have shown their enthusiasm about being involved, including Liu who spoke about going from Marvel to Barbie, and how much he loved the Barbie world. Cena has also explained the unusual way he got cast, but also just how excited he was to be joining the production after filming Fast X.
Some may be surprised to not see Timothée Chalamet and Saoirse Ronan on this list. The actress, who has starred in Gerwig's other two films, Lady Bird and Little Women, mentioned she was "gutted" to not be in Barbie. The reason both actors didn't appear has to do with scheduling.
While we didn't see Ronan or Chalamet, the movie does have a stunning young cast, along with its A-listers. This includes Sex Education's Ncuti Gatwa and Emma Mackey.
The Barbie Trailer Showcases Life In Barbie Land And Oh So Many Kens
In December 2022, Warner Bros. Pictures gave everyone an early holiday present in the form of a brief Barbie teaser trailer that offered a glimpse into the colorful, plastic, and flashy world in which Margot Robbie's titular character lives (oh, and a nice look at Simu Liu's Ken). But, four months later, the studio gave the world a full trailer for Barbie showcasing what life is like in Barbie Land and more Kens. Oh, so many Kens. Take a look:
The trailer, which clocks in at a little under two minutes, is full of even more Kens, played by Gosling, Liu, and several others, as well as a whole gang of Barbies living their best lives in Barbie Land. Overall, it gives us a small glimpse into Barbie's world, but a lot still remained a secret, as many actors, including Issa Rae, dodged spoilers frequently. However, as the final seconds and the second full trailer for Barbie teased, this movie shows off a whole different side of Barbie.
The Barbie Movie Will Show What Happens To A Doll Who's In The Midst Of An Existential Crisis
Though Warner Bros. Pictures didn't reveal a lot about the Barbie plot, other than Barbie's feet will play a role in the movie, the synopsis did reveal a bit about the overarching story. The studio has revealed that "to live in Barbie Land is to be a perfect being in a perfect place," that is, unless you're either a Ken or in the midst of a "full-on existential crisis," which appeared to be the case for Margot Robbie's Barbie.
The trailer on display up above also ends with Barbie and Ryan Gosling's Ken escaping Barbie Land and entering the real world, where adventures and dangers await.
Greta Gerwig Directed Barbie, Which She Co-Wrote With Noah Baumbach
Sitting in the director's chair for Barbie is Greta Gerwig, who explained that the project was "terrifying" to her, which is why she decided to do it. Before Barbie, Gerwig had established herself as one of the strongest voices in Hollywood in recent years with Lady Bird and Little Women. The news was confirmed by Variety (in the same article mentioned above) after word began to spread that the Academy Award-nominated filmmaker was the top choice to lead the production.
Not only did Gerwig direct the toy-to-film adaptation, but she also wrote the screenplay alongside her partner and longtime creative collaborator, Noah Baumbach.
Their first collaboration was on the film Frances Ha, where they co-wrote the script, with Baumbach directing and Gerwig starring. The duo has also worked together on the 2022 release White Noise (which Baumbach directed and wrote, and Gerwig starred in).
As acclaimed filmmakers, the two were both nominated for different projects at the 2020 Academy Awards. Baumbach was there for his film Marriage Story, and Gerwig was with Little Women, both movies received six nominations.
Considering previous efforts by Greta Gerwig and Noah Baumbach, both together and separately, don't expect a standard movie based on an iconic toy line, but instead, look forward to something unique and fresh.
Margot Robbie Has Described Barbie As 'Something Totally Different' From What People Would Expect From The Property
Ever since her LuckyChap production company got involved with Barbie, Margot Robbie has been championing the movie. During a December 2020 conversation with The Hollywood Reporter, she opened up about LuckyChap's producing strategy that has led to successful movies like I, Tonya and Promising Young Woman in recent years, and how they're taking that approach with Barbie:
Later on, when asked if hiring Greta Gerwig and Noah Baumbach to pen the story would help subvert expectations, Margot Robbie explained that the goal was to both honor the Barbie property while also surprising people and provoking thoughtful conversations. In an interview with WSJ, Gerwig noted that Robbie and LuckyChap back their projects "all the way." So, between Gerwig's direction, LuckyChap's track record, and the 2001: A Space Odyssey-inspired Barbie teaser it's no wonder this film has gotten such fantastic reviews.
The Barbie Movie Will Have A Message Of 'Female Empowerment' As Well As A Diverse Cast
This diverse cast includes wildly talented actors of color and from the LGBTQ+ community. This includes Simu Liu, Ncuti Gatwa, Alexandra Shipp, Kate McKinnon, Issa Rae, America Ferrera and more. According to Mattel CEO Ynon Kreiz they have pledged to have diverse casts on their projects.
Along with its diverse cast, the movie also has a message of "female empowerment" according to one of its producers. During a panel at Fortune's 2019 Brainstorm Tech conference, Robbie Brenner, the executive producer of Mattel Films explained that the movie, which was still very early in development at that point, would have a message that you can make all your dreams come true and that it's important "to push the boundaries."
What The Real-Life Barbie Thinks...
Now, we are finally able to see the film that Simu Liu said had the best script he's ever read. After you see Margot Robbie and co. in Greta Gerwig's Barbie make sure to check out the list of 2023 new movie releases.
Your Daily Blend of Entertainment News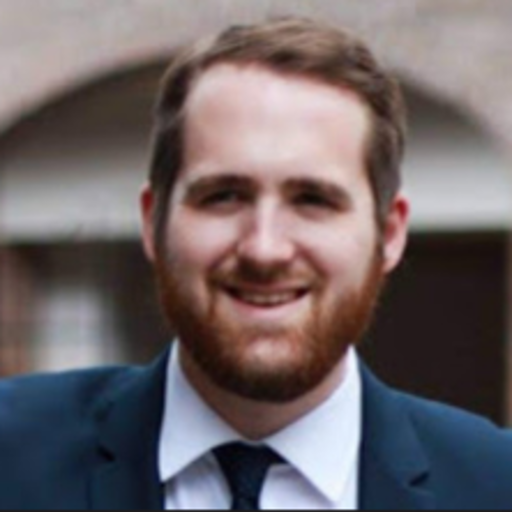 Philip grew up in Louisiana (not New Orleans) before moving to St. Louis after graduating from Louisiana State University-Shreveport. When he's not writing about movies or television, Philip can be found being chased by his three kids, telling his dogs to stop barking at the mailman, or yelling about professional wrestling to his wife. If the stars properly align, he will talk about For Love Of The Game being the best baseball movie of all time.