Ghostbusters: Frozen Empire: Release Date, Trailer, Cast, And Other Things We Know About The Sequel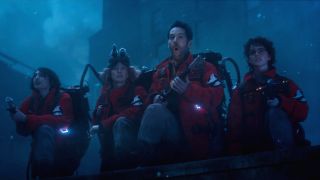 (Image credit: Sony Pictures)
That's right, they're coming back – well, at least many of the characters of Ghostbusters: Afterlife are. Announced in 2022, it was confirmed that a Ghostbusters: Afterlife sequel was in the works, further continuing the legacy of the comedy franchise for those who want to find ghosts and bust them. 2021 introduced a new generation to the world, and now, they look to continue it with this sequel.
But, when is this sequel going to be coming out? And who can we expect to return? For all your quandaries about Ghostbusters: Frozen Empire, –here is what we know so far about it, and when you can expect it as part of the 2024 movie schedule.
What Is The Ghostbusters: Afterlife Sequel Release Date?
As of November 2023, Ghostbusters: Frozen Empire is confirmed to release on March 29, 2024, according to Deadline. It was originally set to come out in December 2023 as part of the 2023 movie release calendar, but was pushed back due to the ongoing SAG-AFTRA strike.
I know, that feels like a long time away, but we're already nearing the end of 2023 and time flies fast.
Several Stars Are Confirmed To Return
It was first confirmed that one of the main stars, McKenna Grace, was set to come back for the sequel in an interview with Comic Book in October 2022. Later, a Deadline article from December 2022 regarding Gil Kenan directing the feature said that Paul Rudd and Carrie Coon were also on board to return. Also, in the Deadline article regarding the release date, it was confirmed that Finn Wolfhard would also return to the role. Annie Potts will also return, according to that Deadline article regarding the release date.
For those who need a refresher from the last movie on who was in the cast, it included Grace, Coon, Rudd, Finn Wolfhard, Annie Potts, Ernie Hudson, and several other members of the original Ghostbusters cast.
There's so much that these cast members have been doing the last few years, from Wolfhard in Stranger Things Season 4, to Grace appearing in The Handmaid's Tale and the popular Peacock show, A Friend of the Family, and Coon being a part of the cast of The Gilded Age.
Kumail Nanjiani, Patton Oswalt And More Have Joined The Sequel
Besides former cast members coming back for the sequel, Deadline reported in March 2023 that several stars had joined Ghostbusters: Frozen Empire. These include Kumail Nanjiani (Welcome to Chippendales), Patton Oswalt (The Goldbergs), James Acaster (Cinderella), and Emily Alyn Lind (Revenge).
Who they will be playing is currently unknown, but any kind of addition to the cast is always a welcome announcement.
Three Original Ghostbusters Will Return
The cast for Ghostbusters: Frozen Empire has been a little fuzzy when it comes to confirming if the original cast will come back. However, it was confirmed from that Deadline article regarding the release date that Ernie Hudson, Bill Murray, and Dan Aykroyd would return in Ghostbusters: Frozen Empire as their characters, Winston Zeddemore, Peter Venkman and Ray Stanz. They will be teaming up with the main characters from Ghostbusters: Afterlife.
Hudson, Murray and Aykroyd were a part of the original four Ghostbusters. The fourth was Harold Ramis, who played Egon Spengler, but he sadly passed away in 2014.
Check Out The Teaser Trailer For Ghostbusters: Frozen Empire
Did you ever wonder what New York City would look like if it was covered in ice? Then you'll get that answer from the teaser trailer to Ghostbusters: Frozen Empire. This first look gives us a peek into the characters that we know and love on their next adventure, as well as some sick ghost-fighting action.
The Sequel Will Take Place In NYC Once Again And Feature A "Death Chill"
As reported by Deadline in June 2022, the plan for the sequel is to head back to the city that never sleeps. It's been some time since we've been in New York City, and while there are plenty of movies and television shows that take place in the wonderful world of NYC, I think it's perfect to return to where it all started – that dang firehouse.
This was even further confirmed when the trailer released and we could clearly see that we were back in New York City – with a sheen of ice covering the entire town.
We also have some key details regarding the plot, according to the article from Deadline regarding the release date. The film will follow Calli, Phoebe and Trever once again, this time back in New York City when a supposed "death chill" has taken over the streets after an ancient artifact unleashes an evil force over the people of Manhattan. It's up to them and the rest of the Ghostbusters to find a way to end it before it goes too far.
The Ghostbusters Animated Series Was "A Point Of Reference" For Ghostbusters: Frozen Empire
When it comes to Ghostbusters, there's a fine line between comedy and corny, and it takes skill to create another well-told story in the world of these spirits. But it seems that one of the actors, Kumail Nanjiani, is telling fans to "be excited" for this upcoming movie if you like The Real Ghosbusters.
Nanjiani revealed in a Twitter post that the filmmakers used the show, The Real Ghostbusters, as a "point of reference" for the film and that they basically wanted to make a longer episode version of that, which made him so excited:
Also I am a huge fan of The Real Ghostbusters (the animated series) and that show was a point of reference for this movie. The filmmakers wanted to make a long episode of the animated series. So if you love that show as I do, be excited.November 9, 2023
I think Ghostbusters fans are going to be quite happy with all of this.
Gil Kenan Directed The Feature
As mentioned in the Deadline article above regarding the director, Gil Kenan directed Ghostbusters: Frozen Empire. Per the Deadline's report, Kenan co-wrote the film with former director of Ghostbusters: Afterlife, Jason Reitman, but also took on directing duties as well.
Kenan talked about how eager he was to take on this role, saying that it was an "honor" to do so:
Jason Reitman Served As A Writer And Executive Producer
While Jason Reitman, director of Ghostbusters: Afterlife and the son of Ivan Reitman, who directed the original Ghostbusters movie, isn't going to be directing this sequel, according to the Deadline article about Kenan taking over the spot Reitman instead worked as a writer and producer.
Based on the statement included in Deadline's article, it sounds like Reitman is excited to continue working on the film, as he expressed his gratitude for having gotten to work on the first movie, but also expressed confidence in Kenan's abilities as a director:
It's a shame to see Reitman step away from directing, but I have faith that this team is still going to make a movie that is worth watching – and I'm sure it's going to make me smile and laugh just as much as any other Ghostbusters film.
Filming Completed In July 2023
While we will be waiting until 2024 for the release of Ghostbusters: Frozen Empire , we can at least take solace in knowing that filming ended for the movie in July 2023.
It began in March 2023, when the official Ghostbusters X page (formerly Twitter) posted about the start of filming on March 20th. Later, in an interview with ScreenRant, Ernie Hudson confirmed that the movie had wrapped as of July, which, from the sound of it, was a bit tricky due to the writer's strike:
Can 2024 get here soon enough please?
Just reading about all of this has me so excited for the movie. I have a feeling that this film is going to be even better than the first – and just as heartfelt and funny as you can imagine. Here's to the next one. Now all I need is to find my Ghostbusters jumpsuit.
Your Daily Blend of Entertainment News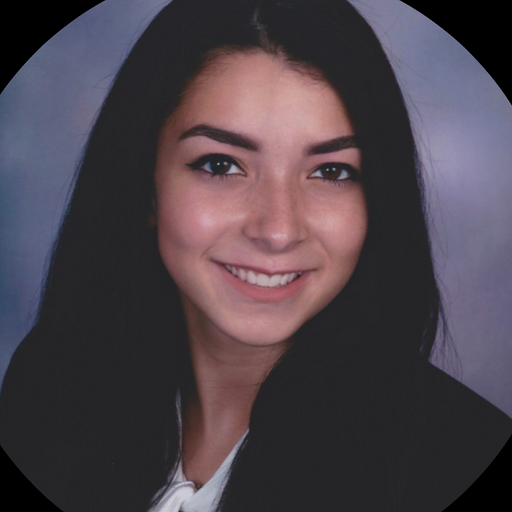 Big nerd and lover of Game of Thrones/A Song of Ice and Fire. Will forever hate season eight. Superhero and horror geek. And please don't debate me on The Last of Us 2, it was amazing!