Ghostbusters: What We Know About The Reboot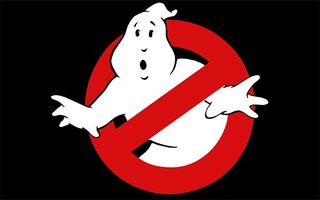 Who ya gonna call? When it came to the state of the Ghostbusters franchise, we really didn't know for the longest time. Rumors had persisted for years that a third Ghostbusters film was coming. That much we knew. But nobody had any clue whether it would it involve the original team of Bill Murray, Dan Aykroyd, Harold Ramis and Ernie Hudson, or not? Would Bill Murray be alive, or a ghost? Could original Ghostbusters helmer Ivan Reitman return to direct? Or would the baton be passed to a new generation of Ghostbusters?
Eventually, these questions – and many others – were answered… but in the process, a fresh wave of interrogations came along with each new piece of information. A new Ghostbusters team has emerged at Sony. Since the future appears very bright for the studio's Ghostbusters franchise, let's take a moment to slap on a proton pack and assess where we stand. First, you can take a look at the most recent trailer for the new film below:
Now, cue up the Ray Parker Jr. CD and dive into our What We Know So Far for the Ghostbusters reboot.
What Is The Ghostbusters Release Date?
Ghostbusters is heading to theaters on July 15, right in the middle of one of the biggest movie-going months of the year. And, because of that, it's going to have some mighty competition at the box office. Opening on July 1 are The Legend of Tarzan, The Purge: Election Year and the Steven Spielberg fantasy The BFG. A week after that will see the release of animated comedy The Secret Life of Pets, while films opening after Ghostbusters are potential blockbusters Star Trek Beyond, Ice Age: Collision Course and Jason Bourne. Any of these films could take away potential audiences for Ghostbusters.
What Is The Ghostbusters Rating?
Ghostbusters hasn't actually received an official rating from the MPAA yet, but there's no reason to worry that you won't be able to let your kids see the fantasy packed action film. Even though director Paul Feig has become known for R rated comedies Bridesmaids, The Heat and Spy, he's said that he wants to keep the film to a PG-13 rating, and since that's his intention, that's probably where the film will land on the rating spectrum.
The New Team, Led By Melissa McCarthy
After months of deliberation – and details leaked by the Sony email hack – the studio finally decided to go with an all-female squad for the next Ghostbusters film. This was a rumored concept for some time, and once the decision was made, casting kicked in to high gear. Because the franchise was handed to Paul Feig (more on him later), the Bridesmaids and Spy filmmaker dipped into his pool of ideal castmates and pulled out some very familiar faces, starting with Melissa McCarthy. The hire makes a lot of sense. In addition to Bridesmaids, Feig and McCarthy have collaborated on the immensely successful The Heat (also with Sandra Bullock) and last summer's hilarious Spy. Like a rabbit's foot, McCarthy has brought Feig luck when it comes to his big-screen endeavors… and they don't come much bigger than a reboot of Ghostbusters. Recently, Feig admitted to IGN that while his new comedy will be an ensemble work, McCarthy's character acts as the team leader. Does that make her the new Dan Aykroyd, or the new Bill Murray?
Because there were so many possible directions for a new Ghostbusters movie as Sony moved its chess pieces around the board, we heard a LOT of possible names who wanted to slip into the overalls and sling proton beams at troublesome spirits. Even when it became clear that the studio wanted to push ahead with the all-female version of the team, names like Jennifer Lawrence and Emma Stone were circulated. Eventually, though, Paul Feig went right back to his Bridesmaids well and hired Kristen Wiig to run alongside Melissa McCarthy. Wiig's biggest hit as a movie actress came with Feig at the helm -- Bridesmaids earned a whopping $169 million domestically back in 2011, though the Saturday Night Live vet has had the most success lending her voice to animated films like Despicable Me 2 and How to Train Your Dragon. Feige told IGN that Wiig's character will be the audience's portal into the story. Now we're anxious to find out what he means by that.
Leslie Jones
The traditional Ghostbusters team had four members, so McCarthy and Wiig needed running mates. The Ghostbusters reboot found them in Saturday Night Live cast members. Leslie Jones is a larger-than-life personality who has been carving out a distinct niche on SNL. She's boisterous and flirtatious, overpowering and yet aware of her flaws. She hasn't yet found massive movie-screen success, though she absolutely stole scenes in Chris Rock's hysterical Top Five -- a supporting part that no doubt got her in the conversation when it came to Ghostbusters casting. Part of the mystery of the rebooted Ghostbusters comes with seeing how the chemistry of the ladies will gel. They certainly have distinct personalities, including ….
Kate McKinnon
This hire makes us extremely excited, as most everything that Kate McKinnon attempts on SNL turn to gold. She's best known for her brilliant portrayal of presidential hopeful Hillary Clinton, though a recent episode with Ryan Gosling showed McKinnon's versatility and dead-on comedic timing. Find the Alien Abduction skit on Hulu. It's one of the funniest things McKinnon has done on the late-night sketch comedy show. Also, as you can see in the group photo of the cast in character, McKinnon appears to be playing a far-out hipster version of a modern Ghostbuster – or the animated version of Egon that was part of the iconic Ghostbusters series on TV. She's not, but just seeing her in character has use completely ramped up for the original voice we believe she can bring to the project. She might not be alone. Rumors persist that fellow SNL funny lady Cecily Strong has landed a key role, though that's not confirmed at the moment. That's a lot of funny for one man to juggle. Let's talk about how Paul Feig plans to do it.
Paul Feig
As we mentioned earlier, Sony finally went with Paul Feig as the director of its next Ghostbusters movie, likely choosing Feig when they ultimately settled on going in an all-female direction. Prior to that, Sony had entertained staying in business with Dan Aykroyd and Ivan Reitman. They even entertained the notion of rebooting the franchise with 21 Jump Street standout Channing Tatum and red-hot Chris Pratt. But Feig, who started in television on Freaks and Geeks and Arrested Development, has developed a signature brand of rude-talking, self-confident female comedies centered largely around Melissa McCarthy. Bridesmaids was a smash hit in 2011. The Heat packed audiences in during Summer 2013. And Spy was a bit of a surprise hit over the summer, earning north of $235 million worldwide. That's huge box office for an original comedy. What will Feig do with this new Ghostbusters property? For more on his ideas, check out the next section.
Katie Dippold
Banking on the chemistry they mined with The Heat, Feig re-hired screenwriter Katie Dippold to help him flesh out the first adventures of this new Ghostbusters team. Dippold wrote for MADtv and Parks and Recreation, and has been saying in interviews that the new Ghostbusters will be as scary as it is funny. But there are still so many questions left to be answered. What is the actual story about? We know that it will be set in New York City, with Melissa McCarthy and Kristen Wiig playing former colleagues who penned a book on the supernatural, even though it got them laughed out of their former education circles. From what we have heard, the dup will be called upon to save the day when ghostly activity starts to occur. Can the reboot use the Ray Parker Jr. theme song? And will Feig's movie be the only Ghostbusters film in our future? Probably not. More on that in a bit.
The Walking Dead Influence
I'm not sure you could ever mistake the original 1984 Ghostbusters film as being scary. Despite the fact that it centered around the capturing of spooks and spirits – and had a handful of CGI-interesting creatures – the movie always chose "funny" over "terrifying." Well, Paul Feig wants to strike a different balance. He has been saying in multiple interviews, including this one with Rolling Stone, that he views AMC's smash-hit thriller The Walking Dead to be a real influence on what he'd like to do with the reboot. Said Feig:
Buried within that statement, one finds several clues about the possible plot of Feig and Dippold's Ghostbusters. Could we see this new team of 'busters on a mission to retrieve (or possibly return) a sacred item, having to plunge through fresh horrors in order to complete the task at hand? Just don't expect things to get too horrifying. Feig also has been saying that he's aiming to keep his movie in the PG-13 zone, so as to maximize appeal to as many demographics as possible. So the foul-mouthed Melissa McCarthy on display in Bridesmaids and Spy will have to sit this one out.
The Original Gang
How did we get to this point, where we have a rebooted Ghostbusters movie, with four women in the title roles? It wasn't always supposed to be this way. For years, there were several stops and starts on the Ghostbusters franchise as original stars like Dan Aykroyd and Harold Ramis tried to make headway on a screenplay for Ghostbusters 3. We have stories on this site dating all the way back to 2007 (though rumors persisted even before that), where a treatment for a movie known largely as Ghostbusters Go to Hell circulated, where Manhattan would transform into a hellacious version of Satan's lair.
The main obstacle to a traditional Ghostbusters reunion appeared to be Bill Murray, who flat-out didn't want to do it. One great story involved Murray shredding a copy of a Ghostbusters 3 script, then mailing the remains to Harold Ramis. There were so many casting rumors, from Bill Hader and Anna Faris to John Hodgman and Will Forte. Then, Harold Ramis died, and while no one really has said this on the record, the desire to reunite the original team probably died along with him. No Egon, no need to call it Ghostbusters, or pretend it has any link to the original movies.
That being said, the surviving original members found ways to contribute to this new vision. First, Dan Aykroyd admitted he filmed a cameo. Then, Bill Murray hopped on the bandwagon, followed by Ernie Hudson. The movie asked Rick Moranis, though he declined. Maybe they can find room for him in the planned spinoffs. Spinoffs? Here, I'll explain.
Ghost Corps
Reports are still vague, but shortly after Sony announced that Paul Feig was helming a female-driven Ghostbusters movie, plans for a male-centric reboot also went into effect. Currently operating under the larger umbrella of a "Ghost Corps," this concept will work from ideas generated by Ivan Reitman and Dan Aykroyd, with the goal of producing more Ghostbusters branding opportunities. The first project, according to early reports, will be produced (and possibly directed) by Joe and Anthony Russo (Captain America: The Winter Soldier), written by Iron Man 3 and Mission: Impossible 5 writer Drew Pearce, and involve Channing Tatum. He'll produce, according to reports, and possibly star. Chris Pratt's name has been in the mix for this project, as well, though Pratt has his name attached to so many efforts these days. Take some of this with a grain of salt. While some reports say Sony wants this to happen, others swear it's not nearly as far along as we would think. My guess is that the studio wants to see how audiences respond to the new Ghostbusters attempt, and if it does very well, they will have other movies at the ready.
That's not to say that Aykroyd is ready to surrender his franchise, completely. As recently as February 2015, the 62-year-old actor was selling a script for a traditional Part 3 of his signature series, saying he still hopes to make it once Paul Feig's version reinvigorates the brand. There also has been news about an animated Ghostbusters feature, though specifics have been hard to come by. Basically, as Tom Rothman, the new head of Sony, said in reports:
So I hope that ghostbusting makes you feel good, because Hollywood plans to do it, again and again, for a long, long time.
Your Daily Blend of Entertainment News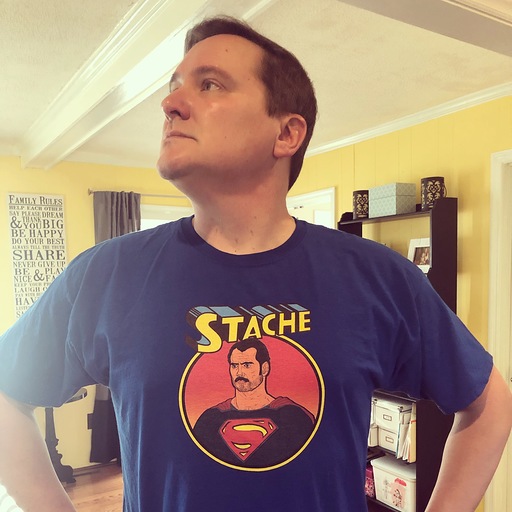 Sean O'Connell is a journalist and CinemaBlend's Managing Editor. Sean created ReelBlend, which he proudly cohosts with Jake Hamilton and Kevin McCarthy. And he's the author of RELEASE THE SNYDER CUT, the Spider-Man history book WITH GREAT POWER, and an upcoming book about Bruce Willis.