Holiday Gift Guide: What To Give Art House Fans, Including Exclusive Discounts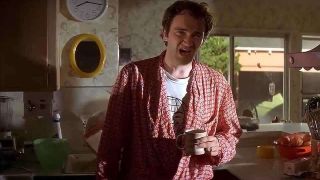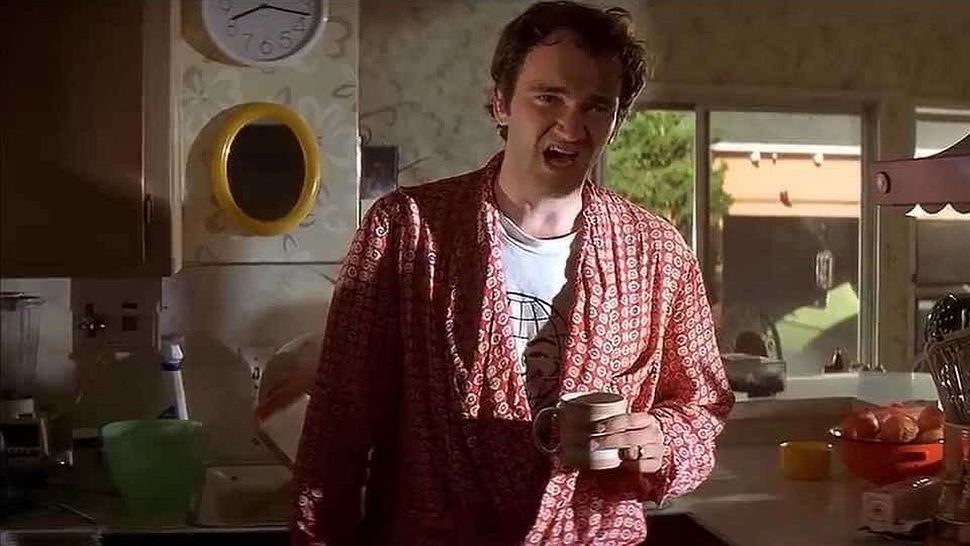 (Image credit: Miramax)
The Christmas holiday is just around the corner, and time to shop is running out fast. But worry not! We're here to help by with gift guides that will make it easier than ever to pick the perfect present for the movie lover on your list. Not only do we have a selection of great gift ideas, but also we've got some exclusive discounts for Cinema Blend readers!
Our previous editions offered ideas for sci-fi fans, nostalgic movie-lovers, Hobbit geeks, and horror connoisseurs. For our final gift guide of this holiday season, we're presenting quirky, clever and cool gift ideas for the art house fan on your list. Whether they're a devotee of the campy comedies of John Waters, the quirky romance of Wes Anderson, the dark allure of the Jean-Luc Godard, or the brutal panache of Quentin Tarantino, we've got something sure to please.
Wes Anderson
If you have a loved one who can't get enough of this indie auteur's offbeat brand of humor and romance, they are sure to love these crafty creations from independent vendors. Moonrise Kingdom fans can wear their heart on their sleeve with these handmade Khaki Scout badges (Just $7 each!), or they can embrace the movies many eye-catching props with this charming tee from Passive Juice Motel that reads, "I love you, but you don't know what you're talking about." Normally $22, Cinema Blend readers can get 20% off your entire purchase from this vendor by entering the code CINEMABLEND20 at checkout.
Or you can snag one (or all) of Heather Buchanan's beautifully painted portraits of the film's eccentric ensemble. Prints range from $12-20, while the original paintings are $160, but you can get 15% off your purchase with the checkout code cb2012. For more options on art inspired by Anderson's other movies, check out suPmon's shop, where you can find these colorful totes. Ordinarily $35, you can apply the discount code CINEMABLEND15 to get 15% of your entire order!
Quentin Tarantino
For fans of Tarantino's sick, smart and homage-heavy works, their admiration can deck their walls with this minimalist poster collection that has slick and stylish prints inspired by Reservoir Dogs, Pulp Fiction, Jackie Brown, Death Proof, and Inglourious Basterds. Get all five for approximately $90. Or pick up a Tarantino inspired tee. The Hugo Stiglitz tee pays tribute to one of Inglorious Basterds boldest badasses, and ranges in price from $15.99-24.99, depending on the quality of fabric you choose. Alternately, this cheeky Reservoir Dogs tee is just $11.99 with a hoody option for $29.99, while supplies last.
Hayao Miyazaki
If you know someone enamored by anime, they are more than likely an ardent admirer of animation legend Hayao Miyazaki. As such, they will get a Totoro-big grin over these beautiful baubles. Lovers of Spirited Away will appreciate this green, soot sprite sling bag ($19.50), or the charming No Face necklace ($20). They can toast the grandeur of Princess Mononoke with this custom-etched pint glass ($15), pay tribute to Miyazaki's take on The Little Mermaid with this simple but graphically striking Ponyo print ($19.99), or show off their mood with this handmade reversible Totoro necklace (approximately $21.65) from Japanophile UK, an Etsy shop that's offering our readers a 20% discount off their entire purchase. Just enter the code Blend20 at checkout.
John Waters
For the kooky cinephile who craves the giddy depravity seen in the work of Baltimore bad boy, John Waters, we suggest some trashy yet chic shirts and accessories. Sleazy Seagull offers an array of tees inspired by the cult cinema icon and his biggest and ballsiest leading lady known only as Divine. Get this Female Trouble tee for $26.99 or Waters portrait shirt for $24.99. Or send their Etsy shop a note prior to purchase reading CINEMA BLEND SENT US! for a special 20% off promo code. For a bit of Baltimore bling, check out Leroy's Place, where you can purchase a Divine ring or a pair of Divine and Waters earrings. Typically priced at $18 and $30, you can get a 10% discount off your order by entering the code LEROYBLEND at checkout.
Jean-Luc Godard
If you have a friend who gets breathless over Breathless, they are sure to go weak in the knees over Pine Pixel's standout print inspired by one of Godard's most adored films. Normally $13.37, Cinema Blend readers can get a 30% off discount on their order through the end of the month by entering 30FORCHRISTMAS at checkout. Or for $25 get your loved one a Godard-centered tote from the IFC Center that features a sketched portrait of the master himself, surrounded by moments from 15 of his films, including Masculin Feminin, Pierrot le Fou and Alphaville. Or give them a gift loaded with insight, namely Godard on Godard, a collection of interviews and essays collected by the man himself. Just $17.09 on Amazon.
Auteur Tees
If your cinephile's tastes runs toward cinema that is bold, challenging and often controversial, they are likely a fan of at least one of the filmmakers represented above in these rock 'n' roll inspired tees. Formerly only available at the concession stand of the IFC Center in New York City, you can now score these esoteric and edgy tees online. (Scroll down to the Cinematical T-Shirts section.) Béla Tarr, Pedro Almodovàr, Yasujirô Ozu, Luis Buñuel, Alejandro Jodorowsky, Ingmar Bergman, Brian De Palma, Werner Herzog, Lars von Trier, John Carpenter, Rainer Werner Fassbinder, and Martin Scorsese are represented above. Each tee is $27, or $21.60 for members.
When considering purchases from our gift guides, be sure to make note of each stores holiday shipping options, and keep in mind some post offices might be closed on Monday, December 24th!
And that concludes Cinema Blend's holiday gift guide series. Happy Holidays and joyous gift giving to you all!
Your Daily Blend of Entertainment News
Staff writer at CinemaBlend.