See Marvel's Spider-Man From The Captain America: Civil War Trailer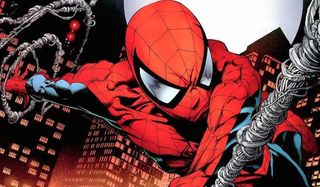 The new Captain America: Civil War trailer was released today, and there was a lot of take in, from action sequences to emotional heartbreak. However, as the old saying goes, they saved the best for last. Finally appearing after much talk and speculation, Marvel gave us our first look at the Marvel Cinematic Universe's Spider-Man with seconds to spare in the preview. Take a look!
With both sides of Team Iron Man and Team Captain America ready to face off, Iron Man declared that he'd run out of patience and yelled out, "Underoos!" Suddenly, a web from above snatched Captain America's shield and bound his hands together. Flipping onto one of the vehicles, Tom Holland's Spider-Man finally appeared to the masses to greet not just the superheroes about to clash, but to all the fans waiting for the third cinematic iteration of the Wall-Crawler.
This places Peter Parker firmly as the sixth member of Tony Stark's pro-registration team. Right away, we can tell that this costume is much different from what his predecessors wore, namely that his eye-pieces can adjust. It was speculated last summer that this could be a possibility, though fortunately, they're the classic white rather than black.
Aside from the eyes on his mask, the costume certainly looks more high-tech than what Tobey Maguire and Andrew Garfield's Spideys donned for battle. (Sorry to those of you who wanted the armpit webs from the early days.) Although it was rumored last year that Peter would be wearing a homemade-style costume at first (you know, made out of stuff a high schooler can actually afford), it's possible this is the upgraded suit Tony Stark gives Peter after he joins with the other pro-registration heroes. The webbing pattern and Spider-symbol is slightly more subtle, and there are some added navy blue lines on his arms and boots. You can also see that Holland's Spider-Man is muscular. It's also clear he's smaller, further showing that this is a teenager participating in a battle with adults. There's still some work to be done to make Spider-Man look not so animated, but for a first showing, this was impressive and has me eager to see more.
After more than a decade of solely belonging to Sony, last year, a deal was worked out with Marvel to bring Spider-Man into the MCU, thus canceling the future plans for the Amazing Spider-Man series. It was then revealed that Captain America: Civil War would his first appearance in this continuity, following in the footsteps of Spider-Man playing an important role in the original Civil War storyline. Months later, Tom Holland was cast as the Peter Parker, and although he was seen on set, the Marvel bigwigs played coy with his involvement. While it still hasn't been officially revealed how Spidey gets drawn into the conflict, he'll be working alongside Iron Man, War Machine, Black Widow, Vision and Black Panther against Team Captain America, which consists of the Star Spangled Avenger himself, Winter Soldier, Falcon, Scarlet Witch, Hawkeye and Ant-Man. Following Captain America: Civil War, Tom Holland's Spidey will return for his own movie in July 2017, which also stars Marisa Tomei as Aunt May and Zendaya as Michelle.
We'll see Tom Holland's Spider-Man in action when Captain America: Civil War arrives in theaters on May 6. Want to see the full Captain America: Civil War trailer? We have you covered:
Your Daily Blend of Entertainment News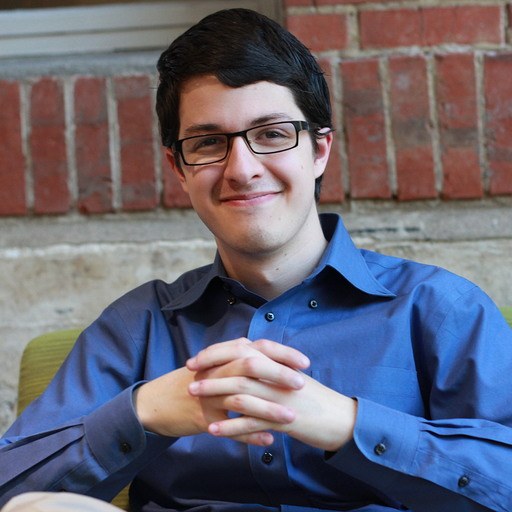 Connoisseur of Marvel, DC, Star Wars, John Wick, MonsterVerse and Doctor Who lore. He's aware he looks like Harry Potter and Clark Kent.