Will Wolverine 3 Dare To Adapt One Of The Most Deadly Comics Of All Time?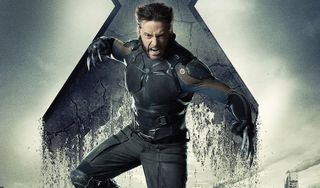 Hugh Jackman's has had an impressive run as Wolverine in the X-Men films, but in life, all things must come to an end. Last month, the actor confirmed that James Mangold's currently untitled third Wolverine film in 2017 will be his last time popping the claws. There's been a lot of speculation about what the final installment will be about, but other than small hints like it not taking place in a time already seen in these films, the creative talent are staying silent. However, one popular guess among fans has been an adaptation alternate universe tale Old Man Logan.
While appearing on the Marvel Movie News videocast, Umberto Gonzales of Heroic Hollywood mentioned a rumor that Wolverine 3 will be based on the 2008 story by writer Mark Millar and artist Steve McNiven, which followed an older Wolverine who has renounced his violent ways and is forced to travel across the United States and deal with various Marvel villains. This story would certainly function as an effective wrap-up for Jackman's Wolverine, but unfortunately for fans, the rumor was debunked today as apparently the story is still being worked out. Which is a good thing. For while an Old Man Logan might have made for an interesting big screen spectacle, there are several reasons why it wouldn't have work, both in terms of adapting the original story and making it fit within this cinematic universe. Let's hash them out:
Marvel Owns Most Of The Characters
The biggest obstacle facing an Old Man Logan movie is the fact that most of the story's cast is unusable. Why? Because Marvel Studios and Sony (who are now working together) own the characters. The story's cast of characters includes blind Hawkeye, a dictator Hulk who's in an incestuous relationship with cousin She-Hulk, Kingpin, Red Skull, Mysterio and many more. All the important mutants are dead, with only Wolverine and Emma Frost playing a huge role, and in the film series, Emma was killed after X-Men: First Class. While some of the X-Men and their foes could be kept alive in the film, there just aren't enough characters to make this a proper adaptation. Even Captain America: Civil War, which can't use the X-Men and Fantastic Four, will use major players like Captain America, Iron Man, Spider-Man and the various Avengers. Outside of the titular character, an Old Man Logan story can't do that without heavy revisions.
Hugh Jackman Isn't Old Enough
Before any of you start shouting, yes, they could just put makeup on Hugh Jackman to make him look like he's in his 70s or 80s. However, that wouldn't feel authentic. Jackman has said several times now that this will be his last Wolverine movie, and while it's highly unlikely he'll change his mind, it's better to keep this in reserve in case he changes his mind. Jackman could still pull off Wolverine's edge, and it would be easy enough to have a stunt double perform all the difficult action scenes. A true Old Man Logan adaptation would be better for Jackman 15-20 years from now, and if the series hasn't been rebooted at that point under 20th Century Fox or through a partnership with Marvel, it might be doable…barely.
The Story Is Beyond Weird
Look, even if the filmmakers were able to work around the lack of Marvel characters, Old Man Logan can be summed up in one word: bizarre. We have an aged Wolverine who is now a pacifist and has a family. That's easy enough to get on board with. Then he goes on a cross-country to deliver what he believes to be drugs. Okay, sure. From there, things just go absolutely bonkers with mind-control slaughter, underground mole creatures (Moloids), a symbiote-infused dinosaur, and Wolverine slicing his way out of Hulk after being swallowed. Again, they wouldn't be able to adapt all of this, but it would still be a tale surpassing normal levels of weird, which include mutant-hunting robots and a millennia-old Egyptian powerhouse. Also, if they wanted to stay as faithful to the original story as possible, it would need to be rated R, and while the hardcore fans would love to see that, it would pose a problem for any toys and other merchandise directed towards kids.
The Studio Won't Give Wolverine a Definitive Ending
Although Marvel Comics is revisiting the Old Man Logan world in their summer event Secret Wars, the original story functioned as Logan's concluding chapter. When Wolverine 3 hits theaters, Hugh Jackman's tenure as the clawed mutant will have lasted 17 years, so if anyone is deserving of a wrap-up story, it's him. That said, it's doubtful that 20th Century Fox will retire the character when he leaves. Even if the same continuity is maintained, they'll just hire another actor to continue the legacy. Why give the character a set-in-stone ending when someone else can easily take the reins and continue Logan's adventures indefinitely. Wolverine 3 may deal with any lingering threads for Jackman's Wolverine, but rather than give audiences the character's final adventure ever, they would likely want to leave open enough so things can continue in the present for a future installment. Remember, Wolverine's lived for nearly 200 years, so even if the franchise is still going strong in 10+ years, they can easily bring him back and still have him look young.
This poll is no longer available.
Your Daily Blend of Entertainment News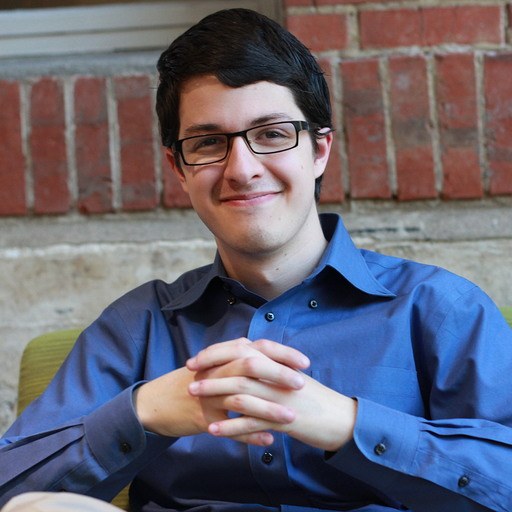 Connoisseur of Marvel, DC, Star Wars, John Wick, MonsterVerse and Doctor Who lore. He's aware he looks like Harry Potter and Clark Kent.