Are Women Who Don't Wear High Heels Being Banned From Cannes Screenings?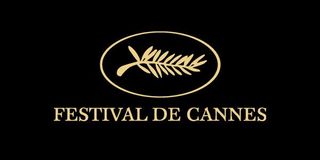 It's already being dubbed "Flatgate" by some in the media, but according to reports at the Cannes Film Festival, currently underway in France, women, including some older women with disabilities, are being turned away from screenings for not wearing high heels.
Cannes is widely regarded as the most prestigious film festival in the world and maintains a regal air of class, style, and grace. This includes a strict dress code on the red carpet. That may have been taken a bit too far recently when, according to Screen Daily, a group of women in their 50s were turned away from a gala showing of Todd Haynes' latest drama, Carol, on Sunday for not wearing high heels.
The women, including some with medical conditions, were denied entry to the Cate Blanchett and Rooney Mara-starring film, about two women in the 1950s dealing with the repressive gender politics of the day, for wearing flats. They were reportedly told to go buy "appropriate shoes" and come back. There are a number of stories like this floating around, of other attendees being similarly rebuffed. Senna director Asif Kapadia, whose Amy Winehouse documentary, Amy, debuted at the fest last week, said security initially wouldn't let his wife into the premiered in because of her footwear.
Though they didn't officially comment, the festival did reportedly tell Screen Daily that it is mandatory for all women to wear heels at red carpet screenings. That said, Cannes director Thierry Frémaux did later refute this on Twitter, saying (translated from French):
This situation, as you can probably imagine, provoked a fairly strong response from a number of quarters over what many people are calling a sexist, outdated dress code. Ironically, Cannes took pains this year to attempt emphasize movies with female producers and directors (though women still only directed two of the films in competition in 2015).
Emily Blunt, who is in Cannes with Denis Villeneuve's (Prisoners) Mexican cartel crime saga Sicario, was asked about the controversy at that film's press conference. She rolled her eyes and said:
Even while many may object to the regulations on principle, there are still others who have run into opposition on the red carpet who can't wear high heels for medical reasons. Film producer Valerie Richter, a longtime festival attendee, told The Telegraph that she has encountered similar rebukes a number of times over the years, including last week at the premiere of Gus Van Sant's Sea of Trees, despite the fact that she can't wear heels because she has had part of her foot amputated. She said:
As we said, Cannes is all about the glitz and glamour and furthering that image of style and sophistication. That's a big piece of what sets the festival apart, and it ties into their long history. It's fine to have a dress code, but maybe, given the backlash, it's time to reconsider how rigidly some pieces of that are enforced and updating their policies a bit.
Your Daily Blend of Entertainment News