Marvel Phase 4 Movies: What We Think The Studio Will Do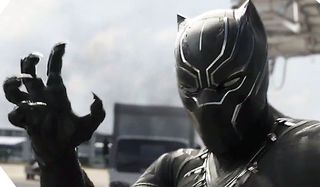 Marvel's Phase Three is only two movies deep with Captain America: Civil War and Doctor Strange, but we can't help but speculate about what's coming after 2019's Avengers 4. Even though the studio is remaining tight-lipped on the post-Phase Three plans, Phase Four is guaranteed given that the studio has claimed three dates in 2020: May 1, July 10 and November 6 (and more will follow). Just like Phase Three, there will be a good mix of sequels and new debuts, but Kevin Feige and the other higher-ups are unwilling to reveal what these movies are right now because they don't want to spoil what will happen in the upcoming Avengers movies.
While it may be another year or two until Marvel announces what will be in Phase Four, that isn't stopping us from making educated guess of our own. Going off what little has been revealed so far, taking into account how they've has operated in the past and looking at characters would who be great for the big screen, here are the 10 movies we think Marvel will likely release in Phase Four.
Guardians Of The Galaxy Vol. 3
Considering how (surprisingly) successful Guardians of the Galaxy was in 2014 and how cool Guardians of the Galaxy Vol. 2 looks so far, we're almost certain that Guardians of the Galaxy Vol. 3 will be green-lit for Phase Four. Since Thor: Ragnarok is, as far as we know right now, concluding the God of Thunder's solo adventures, the Guardians movies will be the main way to explore the cosmic side of the MCU, so Marvel won't push them aside without at least making a whole trilogy. Plus, most of us can agree that we'd love to see more of these intergalactic a-holes, including the wise-cracking raccoon and adorable anthropomorphic tree.
Black Widow
Black Widow has been an important player in the MCU since 2010's Iron Man 2, but up until now, she's either been a supporting character in another hero's movie or a member of an ensemble. Many fans have been clamoring for Natasha Romanoff to snag the spotlight for herself in a self-contained spy adventure. Marvel Studios president Kevin Feige has said before that the company is "creatively and emotionally" committed to doing. Phase Four will undoubtedly be their last chance to make that happen, as Scarlett Johansson implied that she won't wait around forever for the opportunity to play Black Widow in her own movie.
Doctor Strange 2
Doctor Strange took a risk fully delving into the MCU's magic realms, and it paid off. After two weeks in theaters across the world, the movie has collected mostly positive reviews and collected nearly $500 million worldwide. Reception like that practically guarantees a sequel, even though Marvel hasn't officially announced one yet. Stephen Strange is confirmed to return in Avengers: Infinity War, but it's a good bet he'll be back to conduct his sorcerous duties in Phase Four, especially since Baron Mordo has now crossed over to the dark side and director Scott Derrickson is eager to use Nightmare as an antagonist, too.
Nova
Guardians of the Galaxy established the MCU's Nova Corps, and even though James Gunn has no interest in using the human Nova, it would be foolish for Marvel not to give that hero his own movie. Although the MCU's Nova Corps were only protecting Xandar when we met them in 2014, at this point maybe they've extended that protection to other corners of the galaxy, bringing them closer to their comic book counterparts (i.e. serving in a similar role as DC's Green Lanterns). Although Richard Rider was the first Nova, it could be more interesting to use the younger one introduced in 2013, Sam Alexander. Better yet, include both of them and have Richard act as Sam's instructor.
Spider-Man: Homecoming 2
When Marvel and Sony worked out that deal to work together on Spider-Man, it wasn't just for one solo movie and an appearance in Captain America: Civil War. You can take it to the bank that Spider-Man: Homecoming will earn a sequel a few years later. The MCU's Peter Parker is early into his crimefighting career, not to mention still a high school student. There's a lot of new terrain to be explored in this new continuity, and since Spidey rocks one of the biggest rogues gallery in superhero history, there will be plenty of villains to throw at the Web-Slinger in multiple sequels.
Secret Avengers
Judging by what little information has been released so far about Avengers: Infinity War, Avengers 4 and the end of Phase Three, it sounds like Earth's Mightiest Heroes will be radically changed post-2019. However, that doesn't mean there still can't be any Avengers movies. One way to shake things up would be to introduce a brand new Avengers team, and the Secret Avengers would fill that spot nicely. Rather than be public protectors for all the world to look up to, these heroes would operate secretly to keep humanity safe, Obviously the lineup couldn't look exactly like the one from the comics, but if Marvel is looking for a way to revitalize the Avengers in Phase Four, this would be a great way to accomplish that.
Black Panther 2
Black Panther was one of Captain America: Civil War's highlights, and in February 2018, he'll be dealing with evildoers in his home country, Wakanda. Although the Black Panther movie is hitting theaters at a time when Marvel movies have never been released, we have faith it will still be successful, which means a Phase Four follow-up will eventually come out. Not only does Wakanda warrant exploration past one movie, but there's already a villain who would be perfect for the sequel: Ulysses Klaue. The last time we saw Andy Serkis' character, he'd had his arm ripped off by Ultron. Black Panther 2 would be the perfect time to bring Klaue back to invade Wakanda, making him T'Challa's latest, and potentially greatest, enemy.
She-Hulk
Just because there are numerous complications preventing Marvel from releasing another solo Hulk movie doesn't mean She-Hulk has to suffer the same fate. Jennifer Walters has been beating up bad guys in the comics for over three decades, and with Hulk already established in the MCU, Phase Four is the time to introduce Bruce Banner's cousin, Jennifer Walters. Unlike the original Green Goliath, She-Hulk retains her intelligence, so her movie wouldn't retread the mindless beast territory. Even better, She-Hulk is one of the more humorous Marvel heroes, so in the midst of her crimefighting, we'd also see plenty of comedic moments. An added bonus for a She-Hulk movie is that it would provide a platform for Mark Ruffalo to keep playing Bruce Banner.
Captain Marvel 2
Since Captain Marvel is approximately two and a half years away from release and we haven't even met the heroine yet, it may be jumping the gun to suggest a sequel already. That said, with Brie Larson cast as Carol Danvers and a talented duo of writers tackling her story, we're faithful that the movie will be enjoyable. More importantly, if Captain Marvel draws in the same kind of reviews and money that's typical for MCU movies, then surely _Captain Marvel 2 _is a shoe-in for Phase Four. Carol has been one of Marvel's most important female heroes for decades, so the studio shouldn't hesitate to give her another solo adventure if her cinematic iteration is as popular as we believe she'll be.
Fantastic Four
Of all the entries on this list, a Fantastic Four movie would be the hardest to pull off since 20th Century Fox still holds the film rights to the Fantastic Four. However, as recently evidenced by the Negasonic Teenage Warhead/Ego the Living Planet deal, Marvel and Fox aren't opposed to working together if it benefits both sides. Well, considering how Fox's 2015 Fantastic Four reboot bombed hard and how the previous duology of movies weren't well received either, it might be time for the studio to follow in Sony's footsteps and work with Marvel to bring the Fantastic Four into the MCU. These heroes could be one of the main highlights of Phase Four, and we're extremely hopefully that Marvel would bring in creative minds who understand what makes these heroes special. Fox had three chances with the Fantastic Four, and for the most part, they weren't successful. When Phase Four kicks off, we hope they'll do the right thing and allow Marvel to help them give us the Fantastic Four movie we've all been waiting for.
Your Daily Blend of Entertainment News
Connoisseur of Marvel, DC, Star Wars, John Wick, MonsterVerse and Doctor Who lore. He's aware he looks like Harry Potter and Clark Kent.