14 Awesome Movies You Need To Watch Before They Leave Netflix In December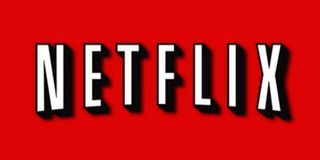 2016 is almost over, though we've still got one month to go before we can finally say we're citizens of 2017. And with another month comes another culling of Netflix titles that you were probably planning on enjoying at some point or another. So consider this our monthly warning that now might be a good time to look at what's coming off of the red envelope's streaming services, and plan your viewing habits accordingly. Without any further delay, here's what you should be catching before December takes it away from your Netflix (opens in new tab) queue!
50 First Dates
Adam Sandler movies are like butter cookies: when done right, they can be timeless treats you wish lasted longer, but when botched, you end up throwing them out and cursing a lot. 50 First Dates is, thankfully, one of the former type of movies, as his chemistry with Drew Barrymore still shone strong with this rom-com. Watch it with someone you love.
American Beauty
Sam Mendes made one of the most impressive directorial debuts in Hollywood when he directed American Beauty back in 1999. While the film has been memed, mocked, and generally swept under the rug in recent years, it still holds up for those who truly love it for what it is. Give it another chance, and remind yourself why it was a classic in the first place.
Don't Be a Menace to South Central While Drinking Your Juice in the Hood
Don't Be a Menace to South Central While Drinking Your Juice in the Hood is not only the longest title on this list, it's also one of the funniest. Before they went on to riff Hollywood in films like Scary Movie and Fifty Shades of Black, the Wayans family created this classic parody of urban dramas of the 1990's. You owe yourself a couple of good laughs, so let this be one of them
Elizabeth: The Golden Age
While The Crown is reigning on Netflix, there's only 10 episodes to the first season, which means you could binge the season in no time and be looking for more palace intrigue. Should that be the case, we recommend Elizabeth: The Golden Age, the follow-up to Shekhar Kapur's original 1998 biopic about Queen Elizabeth I. Lush in both story and visuals, Cate Blanchett commands the screen once more, and it'd be a shame to miss it.
Event Horizon
If you're one of those "cool" families that doesn't do sappy on Thanksgiving, then Event Horizon might be the film for you and yours to gather 'round this holiday. Paul W.S. Anderson still hasn't made a film this good, or this scary, since; and it'd be a welcome alternative to arguing about politics around the table. Whether you watch it before, or after dinner, is up to you.
Paycheck
If horror isn't your scene, and fast-paced action with some witty repartee is, then Paycheck has earned a spot on your Netflix watch list. One of the more underrated entries in John Woo's canon, it could be argued that this movie is better than Face/Off. We're certainly not arguing that, but if your family insists on debating this Thanksgiving, throw this conundrum out for them to mull over.
Sling Blade
What a difference 20 years makes, as it was that long ago that we were introduced to the phenomenon of Sling Blade, and with it the talents of its writer / director / actor, Billy Bob Thornton. A dramatic triumph that put him on the map, the film is a story of a mentally handicapped man and his adjustment to the world upon being released from prison. Come home from Bad Santa 2 and throw this one on.
The In-Laws
How The In-Laws has skated by this long without becoming a cult classic, we'll never know. A loose remake of the Peter Falk / Alan Arkin film of the same name, Michael Douglas and Albert Brooks fill in as the CIA agent who's secretly working during his son's wedding, and the nervous doctor who despises him to the core for dragging him along. Keep your eyes out for a younger, but still whip smart, Ryan Reynolds.
Top Gun
America needs to feel great again. It needs to feel compassion. It needs to feel the need... for speed. Top Gun is leaving Netflix, and unless a Congressional order can reverse this twist of fate, you're not going to have much time to see Maverick, Goose and the gang do their thing on your streaming queue for much longer. Do what's right, America. Watch Top Gun one last time before it's gone, gone, gone... whoa-oh.
Valley of the Dolls
Believe it or not, sometimes you need to take a break and watch something seriously tawdry. Valley of the Dolls more than fits the bill, as the film adaptation of Jacqueline Susann's infamous novel involving sex, drugs, and cat fights lives up to the pedigree of its source material. If you've got a bunch of friends who love a raucous time, flip this flick on and have at it.
World Trade Center
Possibly his most sober, and most somber, film since Platoon, World Trade Center is a bit of an outlier for Oliver Stone. Gone is the typical anti-establishment attitude he usually exudes, and in its place is a film-maker who wants to make a personal story about the greatest tragedy in modern American history. We'll leave the judgement on whether he succeeds or not for you to decide, but it's still a film worthy of a watch.
Holes
Remember when Shia LaBeouf was that young kid on the rise in Hollywood? Holes certainly does, and you can too if you watch it before this December. With his fresh faced, precocious charm still in its prime, his performance in this Disney live-action adaptation is one of the first impressions Hollywood, and the audience they sell to, had of LaBeouf's range as an actor. The man's still got it, and this pick will show you how he got it.
The Da Vinci Code
Let's just admit that Inferno was an infernal disappointment. Somehow, the Robert Langdon franchise has gone astray, despite the time and care that Tom Hanks and Ron Howard have put into it. So if you want to go back to when things were great, and before this year's flaccid offering ruined your memories of treasure hunting, The Da Vinci Code is here to help.
Just Friends
Just Friends is pretty much the Top Gun of Christmas romantic comedies. It's fast paced, our characters grow and learn through some ventures into the danger zone, and if you focus on the hair, Ryan Reynolds could come close to possibly passing for 1980's Tom Cruise. Other than that, you'll have to settle for the extremely funny humor, and insane performances from Anna Faris and Chris Klein. Get a jump on the holiday season, and get ready to laugh.
Your Daily Blend of Entertainment News
Senior Movies Contributor
CinemaBlend's James Bond (expert). Also versed in Large Scale Aggressors, time travel, and Guillermo del Toro. He fights for The User.