XXX Director Rob Cohen Has Signed On For Two Comic Book Films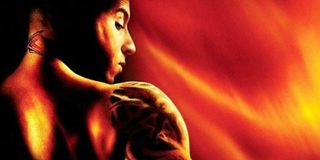 The early 2000s were defined by grounded and gritty action romps that we don't often see anymore. Within that action blockbuster landscape, Rob Cohen consistently proved himself as one of Hollywood's most daring auteurs. His work on films like The Fast and the Furious and xXx established his ability to tell great stories (and deliver some solid stunt work along the way), but we haven't seen too much of his unique style in recent years. Now that all seems poised to change, as Cohen has been tapped to direct two film adaptations of the Razor graphic novel series.
The Wrap reports that Rob Cohen has officially signed on to direct a silver screen adaptation of the cult Razor comics, as well as its sequel, Stryke. Razor centers on a young woman named Nicole Mitchell who turns to the life of a vigilante after her father and sister are murdered -- using her martial arts skills and deadly wrist blades to achieve violent justice. The first film in the burgeoning franchise has been described as a "fast paced high concept action movie" which is pretty much exactly the type of property that Rob Cohen excels with.
It's honestly somewhat baffling that it has taken Rob Cohen this long to get in on the superhero genre. Between his work on The Fast and the Furious, the original xXx, and even The Mummy: Tomb of the Dragon Emperor, he has proven himself more than worthy as a filmmaker in a wide variety action subgenres. Given the increasing prominence of superhero films over the course of the last decade, he seems like a natural fit -- and Razor seems like a logical choice for his filmmaking sensibilities.
Aside from Rob Cohen's involvement in the project, Razor and Stryke seem like incredibly promising films because they are so extremely different from traditional superhero movies. For starters, the Razor property is relatively young (originating in 1992), which means the character and universe are wonderfully malleable, with plenty of opportunity for innovation. Beyond that, a violent female vigilante is a relatively uncharted territory for the superhero genre, which means Nicole Mitchell could potentially stand alongside characters like Captain Marvel, X-23, and Wonder Woman as a major factor in the progress of female comic book characters. This has definite potential to become a breath of fresh air in an otherwise male dominated genre.
Perhaps most importantly, Razor has crossed over with The Crow on several occasions, which opens the door for a possible Crow/Razor cinematic universe at some point -- if The Crow reboot finally gets off of the ground. There's a quite a bit to get excited about here, so we cannot wait to see what Rob Cohen brings to the table for Razor and Stryke.
CinemaBlend will keep you up to date with more information related to Rob Cohen's involvement with Razor as new details pertaining to the project become available to us. For more information related to 2017's most highly anticipated theatrical debuts (superhero or otherwise) make sure to take a look at our movie premiere guide.
Originally from Connecticut, Conner grew up in San Diego and graduated from Chapman University in 2014. He now lives in Los Angeles working in and around the entertainment industry and can mostly be found binging horror movies and chugging coffee.
Your Daily Blend of Entertainment News
Thank you for signing up to CinemaBlend. You will receive a verification email shortly.
There was a problem. Please refresh the page and try again.