10 Great Movies Coming To Netflix In November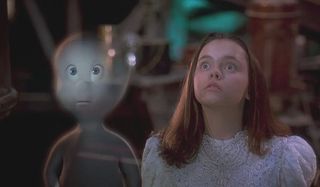 It pains us to break people's hearts with the list of films that Netflix is booting off of their streaming library on any given month. And yet, we never stress out about it too much, as there's always some pretty good stuff coming through the door at the same time. But this November has some pretty fantastic movies, at least from where we're standing.
In fact, the 10 we're about to show off range from recent thrills to old favorites, as you'll see in the following list. So prepare your streaming queue accordingly, as you'll need room for these 10 hits.
Casper
Kind of like The Nightmare Before Christmas, Casper is a movie that's both perfect for the soon to pass Halloween season, but really plays well no matter when you screen it during the fall. With a blend of slapstick humor and honest heart, the classic comic property transcends its cutesy past to become a well-rounded film. Not to mention, Bill Pullman is still one of our favorite movie dads thanks to this movie, as his father to Christina Ricci's daughter provides a steady anchor for the mayhem Casper and his uncles get into.
Oculus
Yes, Halloween is over, but for some of us, it's always a good time for a scary movie. This is especially true when we're talking about a flick like Mike Flanagan's Oculus, which makes Netflix its home not too long after the director's Gerald's Game adaptation premiered as a network original. An impressive tale of trying to tell the difference between reality and a much darker fiction, the film's protagonists find themselves fighting against an unlikely menace: a seemingly possessed mirror. If you've seen the film, you know just how effective the device is at its job, but to those still new to the party, go in with an open mind.
Field of Dreams
Thanksgiving is one of those holidays where you almost always end up watching a tearjerker with the family. And as far as that genre goes, Field of Dreams is still one of the best around. As if the earnest story of Kevin Costner and his family trying to get by in the midwest wasn't enough of a weight on your heart, there's the mounting stakes between Costner and the larger cosmic universe, as he follows the instructions of a mysterious voice to build his own ballpark. It's a story about the American pastime, and how much baseball can bring us all together. If the last few minutes of Field of Dreams don't have you crying, then you should check your pulse.
Men in Black
While Independence Day kickstarted Will Smith's career, Men in Black was the film to really cement him in the firmament of Hollywood. That kind of happens when two 4th of July weekends belong to you and your co-stars at the box office, and out of the two Smith hits (Independence Day being the other), there's a case to be made for this being the better film. Then again, it's hard to resist Smith's chemistry with co-star Tommy Lee Jones, as the two make for one of the best, if not most entertaining, investigative pairs in film history.
Michael Clayton
Some movies take a little while to rev up, before tearing down the proverbial street at top flight. Michael Clayton is not one of those movies, as it starts on point, and never leaves that peak until the film's dramatic conclusion. An ace collaboration between George Clooney and writer/director Tony Gilroy, this Best Picture nominee harkens back to '70s era pot-boilers that see one person, fed up with the system they've been feeding for years, striking back at the hand that feeds. It's a first class thriller, and seeing Clooney face off against adversary Tilda Swinton towards the end of the film is still one of the best movie moments in the past decade.
Silent Hill
Back to the subject of spooky movies, let's take a moment to talk about Silent Hill. In the genre of game-to-movie adaptations, this has to be one of the best examples of what happens when you get the material right. At turns frightening and intriguing, Silent Hill could have been a bigger hit if it waited a couple years before releasing, but sadly the film was lost in a period when the horror genre was shifting towards the independent circuit. Most impressively, the film version of Konami's hit horror puzzle series tells a slightly altered version that fits the cinematic medium to a tee. You'll still be scared, but don't be surprised if you shed a few tears in the process.
The Pursuit of Happyness
Early in his career, Will Smith impressed audiences and critics alike with his dramatic prowess in films like Where The Day Takes You and Six Degrees of Separation, only to give way to that blockbuster success we discussed earlier with Men in Black. However, there are moments where Smith has been allowed to really wow a room with a serious performance on the same level as those earlier projects, one of them being the true story biopic The Pursuit of Happyness. Christopher Gardner's struggle to become a stockbroker, and provide for his son, comes to life through Will Smith's fantastic performance, and with some help by a very young Jaden Smith playing his on screen son, it's just in time to be enjoyed during this season of thanks.
Mudbound
There's been quite a bit of hype surrounding Dee Rees' Mudbound, starting with its Sundance debut and continuing to the announcement it would become a Netflix exclusive. Two men, one white and one black, return from World War II with the same traumas and the same struggle to get back to normal. Of course, history and culture being what they were back then, the fact that these two men live in the American South is bound to complicate things just a bit. If the all-star cast doesn't wow you, then the methodical storytelling will.
The Boss Baby
Every Thanksgiving, the kids' table gets a bit rowdy and in need of some entertainment. It's a tradition, and it's probably one of the best reasons to have a Netflix queue on hand for the holiday. It's in that spirit that we suggest The Boss Baby as a sure-fire hit at your holiday gathering, considering there's a chance that the kids in your family either saw it and loved it, or haven't yet discovered it. Not to mention, how can you resist Alec Baldwin's voice in a small baby's animated body?
The Whole Nine Yards
This has to be the deepest cut on this month's preferred roster, considering it's been almost two decades since The Whole Nine Yards made its big splash at the turn of the Millennium. Answering the age old question of, "how would a neurotic dentist and a possible ex-hitman get along as neighbors", this movie is a quick and breezy comedy that doesn't wear out its welcome. To this day, it still stands as one of the funniest films that most people overlook, with Matthew Perry's manic energy being a perfect foil for the calm and collected Bruce Willis. And if you can't tell who's playing which role, don't let anyone spoil it for you.
Your Daily Blend of Entertainment News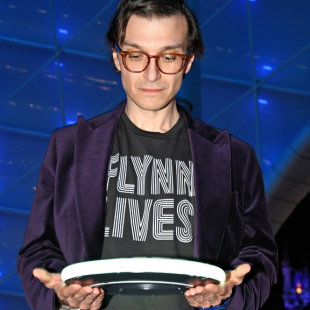 Senior Movies Contributor
CinemaBlend's James Bond (expert). Also versed in Large Scale Aggressors, time travel, and Guillermo del Toro. He fights for The User.