Watch Chris Pratt And Bryce Dallas Howard Answer Jurassic World 2 Questions And Show Another Clip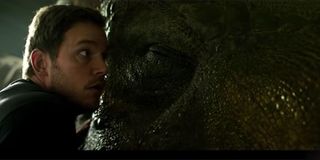 Chris Pratt is very compelling at playing the dumb, likeable guy. While he's smart enough that ABC allowed him to take the reigns of Jimmy Kimmel Live! this week during the host's absence (his son is dealing with heart issues), guest visitor Bryce Dallas Howard made mincemeat out of him when she talked about her love for Jurassic World: Fallen Kingdom in a thoughtful and precise manner. You can catch the amusing segment, below, and if you stick around for the end you'll even catch some brand new footage from the upcoming sequel.
In the clip above, Bryce Dallas Howard explains to a person in the audience that she enjoys the way that Jurassic World: Fallen Kingdom "asks difficult questions" and looks into "the complexities of harnassing" nature. Whereas, Chris Pratt is a fan of "the awesome dinosaurs" in the flick. She also talks eloquently about her character while Chris Pratt jokingly stammers his way through a comment about how "the dinosaurs aren't real" and that was a challenge. It's not a bad late night bit, overall.
But let's get down to the Jurassic World: Fallen Kingdom footage that is present at the very end. The first part of that clip was actually released yesterday, and it features what looks to be some sort of dinosaur getting pulled from the back of a truck. The Jimmy Kimmel Live! clip takes that one a step further, and shows Chris Pratt's character Owen Grady getting up close and personal with the same dinosaur. In the final moment, we also see the big dino open her eyes. I have no idea why Owen Grady is so excited to see the dinosaur, but we should find out more soon enough, as the full trailer is expected to drop on Thursday after being delayed for a week. As you probably already know, last week we got the big Avengers: Infinity War trailer and that's pretty much what many people wanted to talk about.
Other than the aforementioned clip, we also got a longer segment that shows Chris Pratt and co. -- and by co. I mean a bunch of dinosaurs -- running away from an environmental event that looks to be a volcano. By the time Thursday rolls around, we may already have a better grasp of the film's plot and why Owen Grady and Claire Dearing are running around with dinosaurs again in the first place. Clearly, chaos and disorder will still reign in the wake of the formerly popular theme park.
We may be getting the trailer for Jurassic World: Fallen Kingdom soon, but the actual Universal movie doesn't hit theaters until next summer on June 22, 2018 to be precise. While we wait, you can take a look at what we know about the upcoming flick with our full guide.
Your Daily Blend of Entertainment News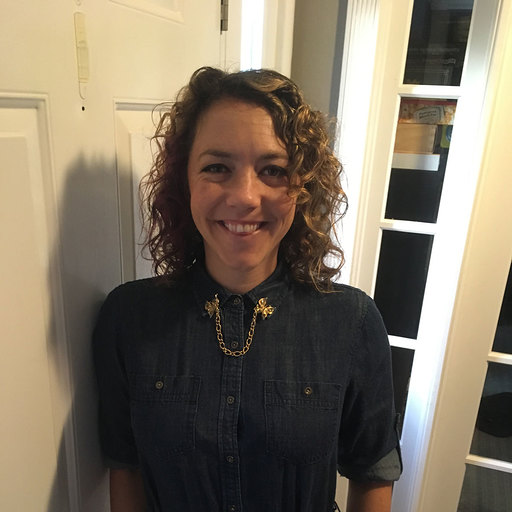 Reality TV fan with a pinch of Disney fairy dust thrown in. Theme park junkie. If you've created a rom-com I've probably watched it.