A List of Articles To Read After You Watch Black Panther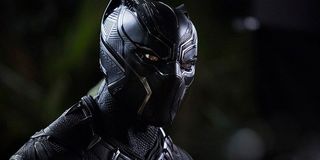 The MCU has been making movies for a decade now, and all of the characters and worlds we've seen thanks to Marvel have managed to interconnect in unique ways. This month, Marvel and Disney released Black Panther, which has already made over $200 million domestically, despite not having been out for an entire week yet. If you are one of the many, many people who have already seen Black Panther, we've compiled a handy guide to some of the cool supplementary material related to the movie we think you might be interested in. So, if you want to talk about the movie's ending or how Black Panther connects to the larger MCU, we have you covered. Take a look...
Overviews/Ending
1. Black Panther - Rate And Discuss With Spoilers
2. Black Panther End Credit Scenes: What Happens, And What They Mean
3. One Major Mistake Black Panther Makes
4. Why Black Panther Included That Character In Its Post-Credits Scene
5. The 9 Funniest Moments In Black Panther
6. Why Black Panther's Surprise Cameo Didn't Happen Until The End Of The Movie
7. The 9 Coolest Wakanda Inventions Shown In Black Panther
Reactions
1. What Marvel's Chris Pratt Thought Of Black Panther
2. Oprah's Review Of Black Panther Is Better If You Read It In The Oprah Voice
3. What Marvel's Kevin Feige Really Thinks About Black Panther
4. What Michelle Obama Thought Of Black Panther
5. How Disney's CEO Reacted To Black Panther's Success
MCU Connections
1. How Black Panther Sets Up A Possible Future For Iron Man
2. Black Panther Has Some Shocking Similarities To A Recent Marvel Movie
3. How One Black Panther Scene Nods At The Original Iron Man Movie
4. Why Black Panther Doesn't Have More Ties To The Larger Marvel Cinematic Universe
Characters
1. All The Major Characters You Need To Know In Black Panther
2. Is Michael B. Jordan's Killmonger Marvel's Best Villain Yet?
3. Where Black Panther's Shuri Goes From Here In The MCU
4. Why Black Panther's Agent Ross Is Different From The Comics
5. Did Black Panther Reveal An Important Development For A Key Marvel Hero?
Director/Cast Takes
1. Ryan Coogler's Open Letter To Black Panther Fans Is Wonderful
2. The Amazing Black Panther Set That Led Daniel Kaluuya To Recognize The Epicness Of Black Panther
3. The Best Wakandan Technology, According To Black Panther's Michael B. Jordan
4. Black Panther Director Ryan Coogler Explains His Infinity Stone Decision
Box Office
1. Why Black Panther Overperformed At The Box Office
2. Black Panther Made Even More This Weekend Than We Thought
3. Black Panther Box Office: There's A Party Going On Over At Marvel
If there's anything else you'd like to let know, be sure to give us a heads up in the comments, below. In the meantime, Black Panther is currently in theaters and the next movie in Marvel's slate, Avengers: Infinity War, is out on May 4.
Your Daily Blend of Entertainment News