The Expendables 4 Is Definitely Happening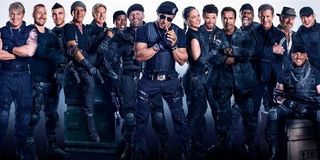 Not too long ago, Sylvester Stallone started to tease the return of the Avengers of action franchises, The Expendables, for a fourth entry. With the franchise's less-than-stellar performance in its third installment's release window, and Stallone's eagerness to further a series he's clearly having a ball with, the possibility of another movie was truly a question without a definitive answer. Until today at least, a day where all doubt has been pushed aside, and The Expendables 4 is now officially announced as a go-picture.
Hot on the heels of Rambo 5's recent announcement, The Expendables 4 joins that other Sylvester Stallone sequel as Millennium Media's latest projects on the books, thanks to a lucrative co-financing deal with Chinese distributor Dadi. With the films respectively slated for release in September 2018 and "early" 2019, Stallone will be a very busy man in the next year or so, as he's also got Creed 2 to fret over, which releases this November.
The joyous news that The Expendables franchise is returning is quite a surprise, considering a funhouse worth of pratfalls plaguing The Expendables 3's theatrical debut. Namely, the PG-13 status of the last film, following two successful R-rated predecessors, and the leaking of the film's finished product three weeks before premiere, both seemed to cut into the domestic picture for the threequel's potential success. But with the film over-performing in the Chinese market, it starts to look a little clearer as to why The Expendables 4 is actually happening.
At this time, no plot details for The Expendables 4 have been mentioned by Deadline, and leaving a fairly short amount of turnaround to get The Expendables 4 _made. Then again, it looked like _Creed 2 wasn't going to make this November's release deadline at the beginning, what with the radio silence around its production seeming exceedingly long, and that project is still on track. Honestly, just hearing The Expendables 4 is happening is enough to send us spinning into tangents on who might join the team, what big ticket baddie will be cast to follow in the footsteps of Jean-Claude Van Damme and Mel Gibson, and whether or not this film will revive the long promised Expendabelles spin-off.
The bigger issue surrounding our reporting on The Expendables 4 so quickly after learning that Rambo 5 is heading our way is that we're starting to wonder if there's any other surprise Sylvester Stallone sequels heading our way. Let's not forget that he also has two Escape Plan sequels in the queue, one for release this year and another still vaguely promised. But what else could we be in store for?
Is he plotting Oscar 2, just for the fun of it? Could we perhaps see Demolition Man 2: Phoenix Rising in our near future? Maybe we'll see Judge Dredd 2 hitting our screens. We're just kidding with that last one, as everyone knows that even when you make a crowd-pleasing Dredd film, it pretty much requires dark magic to even dream of a sequel. Yet the question still lingers as to what will come next from Stallone's camp, as it feels like anything goes in the world of the Sly.
The Expendables 4 is intended to hit theaters sometime in early 2019, but you can get a load of the current box office landscape with the 2018 release schedule. Meanwhile, your next guaranteed dose of Stallone will be Escape Plan 2: Hades, which debuts on June 29, 2018.
Your Daily Blend of Entertainment News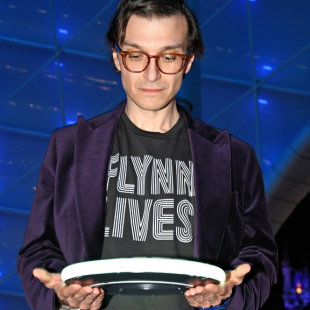 Senior Movies Contributor
CinemaBlend's James Bond (expert). Also versed in Large Scale Aggressors, time travel, and Guillermo del Toro. He fights for The User.