The Disney Streaming Service Finally Has A Name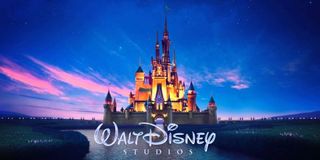 We've known for quite some time that Disney was planning its own dedicated streaming service. Now we finally know what to call it. Speaking at The Walt Disney Company Q4 2018 Earnings Conference Call Disney CEO Bob Iger announced that the name of the service launching in 2019 will be Disney+
It's not necessarily all that shocking a name. Disney's current streaming service product for ESPN is called ESPN+ as well so it all fits into the existing branding, but it's nice to be able to refer to the streaming platform as something other than "streaming platform."
In addition to confirming the name of the service, Bob Iger also gave a bit of detail about some of the material that would be on it. Most excitingly, he announced an as yet unrevealed show that will be on the service. In addition to the Star Wars series that had been announced from Jon Favreau, The Mandalorian, there will be a second series that will be a prequel to Rogue One: A Star Wars Story which will star Diego Luna.
Bob Iger also confirmed that various films and TV shows that we already knew were coming, such as a series starring Tom Hiddleston that will be all about Marvel's Loki. He also confirmed the Christmas movie with Anna Kendrick called Noelle and the remake of Lady and the Tramp.
One nice addition to the streaming service that will come as a result of the impending merger with Fox is the fact that National Geographic content will be part of the service.
If you're a hardcore Disney fan, there will also be a new series dedicated to Walt Disney Imagineering, the crew of people that create the amazing experiences that we all have when we visit Walt Disney World and Disneyland. Iger promised that the show would give fans at look at WDI that they've never had before, and will include a chance to see things that have never been shown to the public. As somebody who is routinely impressed by what Imagineering creates, this has already become a must watch series for me as soon as it launches.
While it's unclear exactly when the Disney+ service will launch, it's expected to hit sometime in late 2019. Bob Iger has promised more detail on the service as part of an investor event in April, which obviously means nothing significant will be happening before April.
While there's so much that we know now about Disney+, there are still a lot of details that we're going to need before we have a real handle on it. The first question is, of course, what the rest of the content will look like. Disney certainly has a library of material unlike any other studio, especially with the addition of Fox. But just how much of it will we actually have access to when Disney+ launches? Will every Disney animated feature film from Snow White and the Seven Dwarfs to Ralph Breaks the Internet be available? Every Pixar film and short? All three complete phases of the Marvel Cinematic Universe?
Between Disney's theatrical debut in 1937 and TV shows that go back to Walt Disney's Disneyland in 1954, Disney has so much content they could drop on the service. Some of that stuff will be incredibly appealing to consumers, some of it might only appeal to diehard Disney nerds, but either way, it all has the potential to draw in customers.
Disney has numerous post-theatrical deals already in place, including with the Starz cable channel and Netflix. Some material won't be available at the launch of Disney+ because those services will have the rights to it. While that material, like the older Star Wars movies, is certainly important in the long term, what Disney can't do in regards to high profile content they can potentially make up in volume.
CinemaBlend participates in affiliate programs with various companies. We may earn commission when you click on or make purchases via links.
Bob Iger has previously said that the price point of Disney+ will likely be something below where Netflix currently is, though the main reason for that will be that Disney knows the content library at launch won't be at the levels of services like that, which makes it sound like Disney isn't planning on just dropping the entire library on the service, at least not on day one. Bob Iger said later in the Walt Disney Company Investor Call that pricing would specifically be discussed at the April meeting.
Price will certainly be a huge part of most people's decision-making process regarding whether or not they sign up. Whether you have cable or satellite TV or only subscribe to streaming options, we all spend a lot of money on our entertainment every month. Even spending $6 or $8 per month more every single month can be a lot for many. Disney has said they're not looking to hurt Netflix or other services by creating Disney+, but the fact is at some point we'll hit a saturation point if we're not already there, and people will begin to have to make choices.
The final question is the technology itself. The Disney+ app has to work, it has to be easy to use, and it has to be available where people want it. Bob Iger mentioned during the investor call that he had been given a demo of the app and he spoke very highly of its personalization capabilities especially.
One of the best things Disney has going for it with the launch of Disney+ is that, while we might be missing a lot of details, we still have a pretty good idea what we're going to get when Disney+ launches. The name Disney brings with it several connotations regarding entertainment. We know the entire library will be family friendly, it's been confirmed that only PG-13 content from Fox will be brought over to the service, Beyond that, the name Disney means quality to a lot of people.
So the "Disney Streaming Service" is no more. Long live Disney+. We now know what it's called. Next we just need to see what it is.
Your Daily Blend of Entertainment News
Content Producer/Theme Park Beat
CinemaBlend's resident theme park junkie and amateur Disney historian. Armchair Imagineer. Epcot Stan. Future Club 33 Member.
Your Daily Blend of Entertainment News
Thank you for signing up to CinemaBlend. You will receive a verification email shortly.
There was a problem. Please refresh the page and try again.