Why I'm Excited For Disney+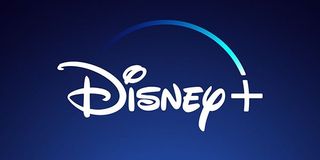 CinemaBlend participates in affiliate programs with various companies. We may earn commission when you click on or make purchases via links.
At The Walt Disney Company's Investor Day presentation last week, the Mouse House finally revealed what it has in store for its upcoming Disney+ streaming service, and it is a lot. Disney is coming out guns blazing with a slew of content and an aggressive price point that make Disney+ a compelling value proposition for consumers in a crowded streaming field.
There's a lot to be excited about when the service debuts this November, from the first ever live-action Star Wars series The Mandalorian to all the MCU series to the Imagineering documentary series. And I'm hopeful that classic Disney catalog animated series like Adventures of the Gummi Bears, Gargoyles and Recess will finally be available in their entirety on Disney+. Now that the streaming service has officially launched, you can sign up for a free trial by using this link.
All the TV coming to Disney+ is great, but I'm also really excited for the potential benefits this new platform offers on the movies front. Read on to see why.
The MCU And Star Wars All In One Place
The Marvel Cinematic Universe and Star Wars are the two most successful franchises ever, and eventually they will both be viewable in their entirety on Disney+. These franchises both have a high re-watchability factor, and if you're a fan of either of them, having guaranteed access to them anytime on Disney+ is an enticing prospect.
Once Star Wars: The Rise of Skywalker is out, you'll be able to binge all nine films in the Skywalker Saga in one place. Consider the current situation with Avengers: Endgame as well. Many Marvel fans want to re-watch some of the previous MCU movies before The Infinity Saga comes to a close, but currently you can't do that on streaming, even across multiple services. You would have to own physical copies or pay rental fees. Even as an advocate of physical media, I find this appealing, especially since Disney+ will support 4K and HDR, so I won't need to upgrade nearly two dozen movies to get great quality.
New And Original Movies
Disney has found a lot of success theatrically thanks to its massive brands and recognizable IPs. The studio makes the most successful and popular blockbusters in the industry, but that's basically all it makes. There is a sameness and safety to Disney's theatrical strategy of rotating tentpoles from established properties that is wildly lucrative, but predictable. The Disney+ platform provides the company a way to do something different, as Walt Disney Studios Motion Picture Productions President Sean Bailey said at the Investor presentation:
For a studio sometimes criticized for only making blockbusters, this is exciting. Already Disney+ has the holiday comedy Noelle starring Anna Kendrick, the coming-of-age novel adaptation Stargirl and the kid caper Timmy Failure, to name a few. It's awesome to see Disney branching out, taking risks and allowing for more creative freedom by telling different kinds of stories than it does on the big screen. Sean Bailey also indicated that the same love and care will be given to these Disney+ movies as the company's theatrical titles, and that's exciting.
Remakes Of Less Popular Disney Animated Movies
There is an argument to be made that Disney is going for cheap nostalgia dollars by remaking its animated classics in live-action, but people love them and they are largely successful. Yet as Dumbo recently showed, not all of the studio's animated classics are really built to be box office smashes. But that doesn't mean they don't deserve a solid live-action remake, and Disney+ provides a place for a smaller-budgeted remake to land.
One of the launch titles for Disney+ is a live-action reimagining of Lady and the Tramp starring the voices of Justin Theroux and Tessa Thompson. There's also a remake in the works of The Sword in the Stone. Disney may run out of titles popular enough to be big screen blockbusters, but its catalog is extensive and has many films that could find new life in remakes on Disney+. We'd love to see Atlantis: The Lost Empire and Treasure Planet get some love too, but those two might require big screen budgets. The Black Cauldron maybe?
Live-Action Sequels And Reboots Could Have A Chance On Disney+
This isn't so much a promise of Disney+, but a hope for the nascent streaming service. Disney has a long history full of great and beloved titles beyond its revered animated movies. Disney hasn't indicated as such, but it seems like an ideal place for reboots and sequels of the studio's live-action properties that no longer fit within its big-screen strategy. Or more specifically, the long awaited, frequently-asked-for National Treasure 3.
Bob Iger hasn't doused hopes for National Treasure 3, and if finding a place for it on Disney's crowded theatrical calendar was a problem, that obstacle could be removed if it releases on Disney+ instead. The hope for National Treasure 3 isn't the only exciting possibility though. A reboot of The Rocketeer was in the works, and while we haven't heard much about it recently, that too may be have a better chance to soar on Disney+. And that reported TV movie reboot of Hocus Pocus should really be a proper sequel dropping on Disney+ next Halloween.
No More Vault
Has there ever been a more brilliant and infuriating invention than the Disney Vault? Disney's strategy of only making its animated movies available on home video for a limited time to create demand and make each re-release an event has long frustrated fans of the studio's classic films. Disney has even employed this tactic in the streaming and digital realms; with the Aladdin remake on its way, the 1992 original is unavailable for streaming or digital purchase.
Like Robin Hood stealing from Prince John, Disney+ is busting that vault wide open and raiding it for subscribers. The vault program will not apply on the service and Disney+ will be the one-stop shop for fans of Disney's animated classics. That means no more searching stores or different streaming services in vain when the mood strikes you to watch one of your childhood favorites. That convenience is awesome and as someone who grew up with Disney's animated movies, it will be nice to know I can watch them all in one place.
It is still early and Disney+ hasn't even launched yet, but it already has a lot going for it. The potential for Disney+ to reward Disney fans by offering both beloved existing films and unique new movies is immediately evident and exciting.
Disney+ launches in the United States on November 12 with a monthly rate of $6.99 or an upfront yearly price of $69.99. You can sign up for a free trial or check back to CinemaBlend for all the latest news on Disney+.
Your Daily Blend of Entertainment News
Nick grew up in Maryland has degrees in Film Studies and Communications. His life goal is to walk the earth, meet people and get into adventures. He's also still looking for The Adventures of Pete and Pete season 3 on DVD if anyone has a lead.