Bradley Cooper, Angelina Jolie and 10 Other A-List Actors Who Are Also Directors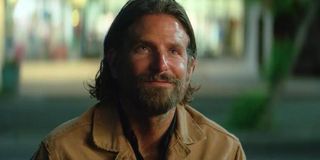 (Image credit: (Warner Bros))
In recent years, the lines have blurred between actors and the behind-the-scenes filmmaker creatives. Few actors' careers have become synonymous with their directorial efforts. Think about Clint Eastwood's best work: helming Best Picture winner Million Dollar Baby is just as iconic as his acting roots in '60s spaghetti westerns. Now the likes of Bradley Cooper and Angelina Jolie are following in his footsteps.
More and more of Hollywood's leads have turned to the director's chair. They're producing blockbuster hits and critically-acclaimed works too! Having the knowledge of both sides of the fence must come in handy. So with that in mind, let's go over these impressive actors-turned-directors.
Elizabeth Banks
She got her start at the turn of the 21st century on Wet Hot American Summer, Spider-Man and Catch Me If You Can, and has since become a regular in big comedies and James Gunn's occasional horror projects, as well as been a peppy persona in Hunger Games, Pitch Perfect and the LEGO franchises. But in recent years, Elizabeth Banks has turned to directing as well.
She made her debut on the 2015 sequel to Pitch Perfect after contributing her eye to ensemble comedy Movie 43, where she directed a segment called "Middleschool Date" featuring Chloe Grace Moretz and Christopher Mintz-Plasse. Next, she'll bring back the Charlie's Angels franchise (along with starring as Bosley herself) with Kristen Stewart, Naomi Scott and Ella Balinska coming this November.
Denzel Washington
This two-time Oscar winner has one of the most illustrious acting careers in Hollywood. It's almost impossible to talk about his accomplishments in the biz without bringing up at least 10 of his roles. Glory (which actually inspired Black Panther's Killmonger!), Training Day, Malcolm X, The Equalizer… the list goes on! But it goes even further because Denzel Washington has also helmed some incredible features as well.
He made his debut in 2002 with Antwone Fisher, a "based on a true story" drama about a troubled navy man and his psychologist (played by Denzel Washington). Five years later, he also starred in and directed The Great Debaters (also rooted in fact) before adapting the August Wilson play Fences with Viola Davis in 2017, for which she won her first and so far only Oscar.
Jonah Hill
The 35-year-old actor has continually showed audiences new tricks up his talented sleeves throughout his career. His time in Hollywood began with David O. Russell's I Heart Huckabees alongside Lily Tomlin, Jude Law and Mark Wahlberg in 2004 before breaking out in bro comedies with the likes of Seth Rogen, Steve Carell and Jason Segel, most notably with the now classic Superbad.
Jonah Hill then made a memorable shift to dramatic work in Moneyball and The Wolf of Wall Street, earning him Best Supporting Oscar noms. In 2018, he made his directorial debut with Mid90s, based on his own raw and relatable script about a 13-year-old skater kid living in LA in the '90s. The indie film got major acclaim, making him an intriguing director to watch out for.
Jon Favreau
Jon Favreau early acting work included 1996's Swingers, playing one of Monica's boyfriends on Friends, and the disaster film Deep Impact but quickly made a name for himself as a director at the same time. He's simultaneously made some hefty contributions to modern cinema, such as the Christmas classic Elf, while frequently starring in comedies with Vince Vaughn such as The Break-up, Four Christmases and Couples Retreat.
He's had a key role to play in the MCU since he directed the first entries: Iron Man 1 & 2. Jon Favreau's role of Happy in the franchise has also seen him participate in arious other Marvel films, most recently Spider-Man: Far From Home. The director has also led Zathura, Cowboys & Aliens, Chef and two huge CGI-heavy Disney remakes: The Jungle Book and The Lion King.
Brie Larson
Captain Marvel has also established herself as an actor/director as well! The 29-year-old has been on film sets since she was nine years old. As a child actress, Brie Larson had roles in 13 Going on 30 (news to the rom-com's Matty, Mark Ruffalo) and Hoot before really breaking out in Hollywood with Scott Pilgrim, 21 Jump Street and Short Term 12.
The actress won an Oscar in 2015 for her leading role in Room, before nabbing the role of the MCU's Carol Danvers and starring in Kong: Skull Island. On the latter projects, she found a friend in Samuel L. Jackson, who she enlisted for her directorial debut, Unicorn Store. The 2019 Netflix dramedy also led by her acting chops showed she has a quirky, unique eye to share behind the camera.
James Franco
James Franco has always been a versatile actor, from playing Harry Osborn in Sam Raimi's Spider-Man trilogy, performing alongside Seth Rogen on movies such as Pineapple Express, becoming an Oscar contender on Danny Boyle's 127 Hours, or being the leading man in 2011's Rise of the Planet of the Apes. Franco has also tried his hand at directing many times around, dabbling in shorts, docs and feature length films.
His first directorial project was a comedy called The Ape, which he starred and wrote about a man who finds out a Hawaiian-shirt-wearing ape lives in his place. (Really, it exists!) He's also helmed indies titled As I Lay Dying, Child of God and The Pretenders. His most celebrated and memorable directorial movie is 2017's The Disaster Artist, which is about the best 'bad movie' The Room.
Bradley Cooper
Bradley Cooper also got his start in comedy with his first credit: a guest starring role in Sex in the City, before nabbing roles in Wet Hot American Summer (like Elizabeth Banks), Failure to Launch and Wedding Crashers. He really became a recognizable lead with The Hangover and Limitless, and his collaboration with Jennifer Lawrence and David O. Russell on Silver Linings Playbook, American Hustle and Joy.
It was after Bradley Cooper worked with Clint Eastwood on American Sniper when his director seed was planted. Eastwood was supposed to direct and star in a remake of A Star is Born, but after dropping out, Cooper took it on, working on the screenplay, learning to sing and transforming into Jackson Maine. Paired with his steamy chemistry with Lady Gaga, the 2018 remake was nominated for eight Oscars and a box office hit.
Ben Affleck
He may have kickstarted his acting resume with roles in School Ties, Dazed and Confused and Kevin Smith's Mallrats, but writing and starring in Good Will Hunting with his college roommate Matt Damon when he was 25 was the real ticket to stardom for him. After starring in films like Armageddon, Shakespeare in Love and Pearl Harbor, he headed to directing in between.
His first film was 2007's Gone Baby Gone, where he cast his brother Casey, Morgan Freeman and Ed Harris. Ben Affleck also helmed The Town, Best Picture winner Argo and Live By Night. He was also signed on to write and direct the DCEU's The Batman, but has since stepped away as Matt Reeves and Robert Pattinson stepped in as director and Caped Crusader, respectively.
Angelina Jolie
Since her start in Hollywood in the '90s, Angelina Jolie has maintained an essential leading woman. Between her early work in Girl, Interrupted, Lara Croft, Mr. & Mrs. Smith and Wanted, to her recent role as Disney's Maleficent, she's proved she can dazzle in just about every role.
In 2007, she first showed off her talents and powerful voice as a filmmaker with her documentary A Place in Time, which tracked the daily lives of people in dozens of countries to raise awareness of global issues. Angelina Jolie also helmed the Bosnian War-set drama In the Land of Blood and Honey and the Oscar-nominated biopic Unbroken. She and her husband Brad Pitt starred in By the Sea, which she also wrote and directed, and First They Killed My Father in 2017, about a Cambodian activist's childhood struggles.
John Krasinski
He was first known as Jim Halpert in The Office for nine seasons. He started juggling a film career in films such as Away We Go, It's Complicated and Something Borrowed. In recent years, he has become a certified action star with roles in 13 Hours and Amazon Prime's Jack Ryan series.
On top of that, John Krasinski kicked off a directing career with his debut in 2016's The Hollars, a family dramedy he also led. In 2018, he wrote, directed and starred in A Quiet Place, a horror hit that also received rave reviews. His wife Emily Blunt joined him in the film about a family living in silence in hiding from sound-sensitive monsters. Krasinski's currently working on a sequel for a 2020 release.
George Clooney
George Clooney first became famous for being a TV heartthrob on ER before becoming a respected film actor known for O Brother, Where Art Thou, the Ocean's trilogy, Michael Clayton… oh and those Nespresso commercials! He's consistently chosen high-profile drama roles as an actor with other notable gigs like Up in the Air, The Descendants and Gravity.
George Clooney first took his career behind the scenes with 2002's Confessions of a Dangerous Mind, a crime-drama starring himself, Sam Rockwell, Julia Roberts and Drew Barrymore. He then moved to helming Edward R. Murrow biopic Good Night, And Good Luck, 2008's Leatherheads, The Ides of March with Ryan Gosling, The Monuments Men, and Suburbicon, and will soon move to Netflix for his upcoming sci-fi project Good Morning, Midnight.
Olivia Wilde
Before making her directorial debut earlier this year, Olivia Wilde got her start on TV with The O.C. and House. She then nabbed supporting roles on Year One, The Next Three Days and TRON: Legacy before taking on more meaty roles in Drinking Buddies, Ron Howard's Rush and the HBO series Vinyl.
Olivia Wilde made her case for an impressive director in Booksmart, a hilarious teen comedy about two by-the-book best friends who realize all the partiers are going to the same prestigious schools they are and decide to cram their lost time letting loose in one night. The film received a near-perfect score of 97% on Rotten Tomatoes, though it was overshadowed by other summer releases at the box office.
These actors/directors have not only balanced two sides of filmmaking, but developed some memorable movies as well with their work! Did you know all these A-list actors were also directors and which are you most impressed with? Let us know in the comments below.
YA genre tribute. Horror May Queen. Word webslinger. All her writing should be read in Sarah Connor's Terminator 2 voice over.