Zachary Levi Thinks He'll Face Off Against The Rock's Black Adam In Shazam! 3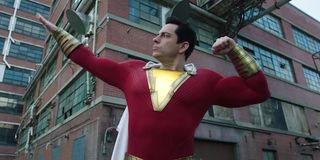 This past spring, Shazam, formerly known as Captain Marvel, finally made his film debut, and the DC Extended Universe-set origin story saw Billy Batson going up against Dr. Thaddeus Sivana, his arch-nemesis from the comics. But Shazam has another opponent who's given him a lot of trouble over the decades: Black Adam, who will be played by Dwayne "The Rock" Johnson on the big screen.
With Shazam! 2 getting the green light, some might have wondered if that's when we'll finally get the long-awaited cinematic clash between Shazam and Black Adam, but Zachary Levi, who plays the World's Mightiest Mortal, believes that showdown is being saved for Shazam! 3. In the actor's words:
Zachary Levi shared what he knows on the Shazam vs. Black Adam of it all at Germany's CCXP Cologne convention (via Comicbook.com). Granted, the villains for Shazam! 2 haven't been officially announced yet, but given how Shazam! ended and that Warner Bros and DC want to spotlight Dwayne Johnson's Black Adam just as much as Shazam, it makes sense that the long game is being played with when these two finally come to blows.
As Zachary Levi also noted, if Shazam and Black Adam were to fight too early, that would result in this corner of the DCEU peaking prematurely. Levi said:
Dwayne Johnson was cast as Black Adam around the same time that Shazam! was announced, and while initially was the plan was for Shazam and Black Adam to fight in the first Shazam! movie, eventually it was decided that Black Adam deserved to star in his own movie first. There were various updates about the Black Adam movie in the following five years, but after Shazam! hit theaters and critically impressed, Johnson revealed that Black Adam will filming will begin next year.
Jungle Cruise's Jaume Collet-Serra is directing the Black Adam movie and Undateable's Adam Sztykiel is writing the script. No official plot details have been revealed yet, but it's rumored that Black Adam will include Hawkman, Atom Smasher and Stargirl, who were briefly the eponymous protagonist's Justice Society teammates in the comics and have all already appeared in live action TV, with Stargirl next set to lead her own DC Universe series.
Initially depicted in the comics as a straightforward super villain, Black Adam has evolved into an anti-hero in the last two decades, primarily using incredible powers to protect his home country of Kahndaq. The DCEU is going the anti-hero route with Dwayne Johnson's Black Adam, although when the time comes for him to fight Shazam, obviously he'll be illuminated in a more villainous light.
Although he was unnamed, Black Adam was teased in Shazam! as the individual who the Wizard Shazam bequeathed powers to in ancient times. Black Adam's status as the Wizard's champion was taken away when he released the Seven Deadly Sins onto the world. Even if the rumors are true and the Black Adam movie primarily takes place in the present day, presumably we'll see flashbacks of Black Adam thousands of years ago and learn more about how he fell from grace.
As for Shazam! 2, we can reasonably assume that the villains be Sivana and the super intelligent caterpillar known as Mr. Mind, who had previously been imprisoned at the Rock of Eternity. In the Shazam! mid-credits scene, Sivana was desperately scrawling runes on the walls of his prison cell in an attempt to get back to the Wizard's lair, but Mr. Mind showed up and proposed that they join forces to gain power and take over the Seven Realms.
Mr. Mind is arguably Shazam's third most well-known foe from the comics, so he's certainly deserving of some of the cinematic spotlight. It also makes sense to pair him with Sivana since they've worked together in the comics, so it'll be interested what sort of scheme they hatch in Shazam! 2.
It's hard to say whether that sequel or Black Adam will come out first, because while Black Adam is set to roll cameras in the first half of next year, it's been said Shazam! 2 will start filming in late spring or summer of 2020, as the young members of the cast are rapidly approaching adulthood. Either way, those two make up the next phase of Shazam's corner of the DCEU.
Which brings us to Shazam! 3, when Zachary Levi thanks the Shazam/Black Adam fight will finally unfold. Whether that were to be the last Shazam! movie or more would follow, that brawl would definitely be a worthy culmination to everything that's happened so far, not to mention a moment comic book fans have waited a long time to see in live action. If you thought the fight between Superman and Zod in Man of Steel was intense, I suspect this fight would rival that intensity or even surpass it.
We also shouldn't discount that these two could get a rematch in Black Adam 2, but we're a long ways away from learning if that project's a possibility. No doubt Warner Bros and DC want to keep Dwayne Johnson part of the DCEU for a long time, and since there are few instances of a superhero fighting a super villain across multiple movies, at least numerous Shazam/Black Adam tussles would be novel.
Stay tuned to CinemaBlend for more updates on what's happening with both Shazam and Black Adam on the big screen. In the meantime, you can find out what else is in development for the DCEU in our handy guide, and don't forget that Shazam! is currently available on Digital HD and arrives on Blu-ray and DVD tomorrow, July 16.
Your Daily Blend of Entertainment News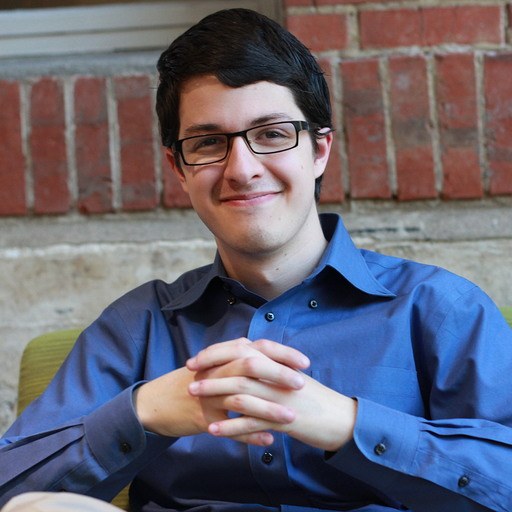 Connoisseur of Marvel, DC, Star Wars, John Wick, MonsterVerse and Doctor Who lore. He's aware he looks like Harry Potter and Clark Kent.