7 Underrated Or Underseen Summer Movies You Should Check Out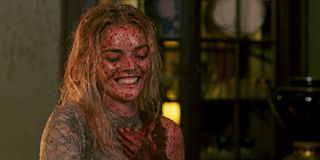 A lot has been said about the 2019 movie season, and in many ways it has been a disappointing one despite what appeared to be a stacked calendar. Sure, Avengers: Endgame unofficially kicked off the summer season in late April and went on to become the biggest movie of all time, but many of the other blockbusters, the kind of movies that define the summer season, have disappointed or outright bombed, either critically, commercially or both.
The May-August summer time frame is hugely important for the industry, and according to The Hollywood Reporter, when the season comes to a close Labor Day weekend, the summer box office is estimated to wind up at $4.33 billion, down 2% from last year. There have been surprise successes to be sure, but Hollywood will not see this as a winning season.
This could be interpreted as there simply not being enough good movies this year, and to be honest, this summer was lackluster when compared to many past years. Still, there were some bright spots, even if not enough people paid attention to them. There were several underrated and underseen movies that could have perhaps made the summer box office less of a downer if they just had more eyeballs on them.
These are naturally mostly smaller films and they aren't necessarily critically unimpeachable, but they were wide releases (600+ theaters) and arguably deserved better than they got. Summer may be over, but that doesn't mean it's no longer worth seeing these movies. So here are seven underrated or underseen movies from this summer you should check out.
Long Shot
It's kind of interesting that despite the recent notion that 'romantic comedies are back!,' that narrative is largely playing out on the small screen on services like Netflix and not with theatrical films, save for breakouts like Crazy Rich Asians. Earlier this summer, Seth Rogen and Charlize Theron starred in an R-rated rom-com that was largely ignored in the wake of Avengers: Endgame, ending with only $52.8 million worldwide. It's a shame too because movies like it are fewer and further between on the big screen.
Long Shot is about a journalist who reunites with his childhood crush, who is now a powerful politician and preparing to run for the presidency. Although our own Sean O'Connell didn't love it, it received overall positive reviews and is certified fresh on Rotten Tomatoes. What's funny is it's probably the kind of movie that would have been a hit on Netflix, but audiences see movies like it in theaters less and less these days. Still, Long Shot is better than its box office suggests and you're likely to have a decent time if you give it a shot.
Booksmart
Olivia Wilde knocked it out of the park in her directorial debut, delivering a raunchy coming-of-age comedy that drew obvious comparisons to Superbad. Sadly, Booksmart did not succeed in the way that 2007 film did, earning just $22.6 million. This is in spite of having near universal critical acclaim with a 97% on Rotten Tomatoes. Audiences also seemed to like it, giving it a "B+" CinemaScore, but there simply weren't enough people checking it out.
Booksmart tells the story of two best friends and perfect students who, as their time in high school comes to an end, realize that they never really got to have the fun experiences that their classmates did. So, to make up for it, they set out for a night of hilarious debauchery. Booksmart is woke to the nth degree and that might not work for everyone at all times, but it is a very funny and ridiculous story with plenty of heart and some relatable themes of friendship.
Late Night
Film festivals are where many smaller films get their first bit of buzz before going on to bigger and better things. So it was true for Late Night, only the bigger and better things never came. After premiering at Sundance back in January, Amazon Studios paid $13 million for the comedy from screenwriter Mindy Kaling and starring Kaling alongside Emma Thompson. Despite that strong start, good reviews and a solid "B+" CinemaScore, Late Night bombed, hard, earning just $15.4 million domestically and $19.9 million worldwide.
But just because it was ignored at the summer box office doesn't mean you should ignore it now. The R-rated comedy follows a late night talk show host (Thompson) who fears her long-running show is in jeopardy and teams up with a new staff writer (Kaling) to try and save her career. It's an imperfect movie, but a fun workplace comedy that shows the comedic chops of its two leads. The hype never paid off at the box office for Late Night, but it's never too late to see what Amazon thought was worth $13 million.
Crawl
Alexandre Aja's Crawl has actually been something of a surprise success at the box office this summer, earning $71.3 million worldwide to date against a $13.5 million budget, according to Box Office Mojo. But it still arguably deserved bigger buzz than it got from audiences, and it was a definitely a bit underrated even with overall positive reviews. Crawl is the kind of horror film that takes a very simple premise and executes it very effectively.
Crawl is about a young woman who attempts to save her father from a crawl space beneath his home during a hurricane. Oh yeah, and they are surrounded by murderous alligators, because Florida. Crawl is the kind of horror film that is both scary and fun, and has an old school Jaws-type feel in an age where it seems like most horror films go the supernatural route. Kaya Scodelario is great in it and it's the perfect kind of Saturday night movie you should check out.
The Farewell
As far as indie films go, The Farewell has performed solidly at the box office, earning close to $15 million thus far. But given its positively stellar 99% on Rotten Tomatoes, you can't help but feel like it deserved a little bit more. Hilarious and heartfelt, Lulu Wang's film is about a Chinese family that discovers their grandmother and matriarch is terminally ill. The catch is, she doesn't know it.
So when Billi, played by Awkwafina, and her family travel to China under the auspices of a wedding to be with her in her final days, the cultural differences take center stage as they debate whether or not to keep the grandmother in the dark. It's easy to see why mass audiences haven't flocked to this one; much of the film is subtitled and the subject matter doesn't scream 'fun time at the movies.' However, The Farewell is often very funny and its themes about family and cultural differences make this movie well worth a watch.
Blinded By The Light
Oh boy, does this one elicit some strong opinions here at CinemaBlend, with some hating it, some loving it and others landing in the middle. We are getting a lot of music movies these days, and while most of them involve someone, either real or fictional, looking to become a rock star, Blinded by the Light is about the power music has to change a person's life.
Blinded by the Light is from director Gurinder Chadha and tells the true story of a young British teen of Pakistani descent in 1987 England. Javed has a desire to escape his dreary and racist town and become a writer, against his strict father's wishes. When he discovers the music of Bruce Springsteen, the Boss helps him to come out of his shell and become the person he wants to be. It's an uplifting tale that's likely to have you leaving the theater with a smile on your face, as reflected in its "A-" CinemaScore. Unfortunately, it debuted in tenth place and has made less than $9 million thus far. While there has been some negative reception towards it, that's not the prevailing opinion.
Ready or Not
This movie just hit theaters on August 21, and although it has a long way to go, a promising opening day did not lead to the kind of performance at the box office one would hope it'd have. Ready or Not debuted in sixth place with just over $8 million opening weekend, not nearly what such a fun movie deserves. Ready or Not stars Samara Weaving in what many are calling a breakout performance as a bride who marries in to a rich family and has to play a deadly game of hide and seek on her wedding night.
The result is a gleefully bloody and darkly funny movie that is just a blast to watch. Unlike something like The Farewell, Ready or Not is hugely accessible and the kind of crowd-pleaser that should have become a surprise hit at the box office. There's still plenty of time to catch it though and you'll want to. This was Fox Searchlight's widest release ever and if the specialty studio, now under the ownership of Disney, is going to continue making original films with real creative freedom, movies like this need to find an audience.
These are just a few of the films, some underrated, that could and should have helped this summer box office turn out better than it did. But the beauty of it is that you can still catch up with them before the onslaught of awards fare and fall blockbusters begin to arrive.
Check out our 2019 Release Schedule to see what's headed to theaters the rest of this year, and stay tuned to CinemaBlend for the latest movie news.
Nick grew up in Maryland has degrees in Film Studies and Communications. His life goal is to walk the earth, meet people and get into adventures. He's also still looking for The Adventures of Pete and Pete season 3 on DVD if anyone has a lead.
Your Daily Blend of Entertainment News
Thank you for signing up to CinemaBlend. You will receive a verification email shortly.
There was a problem. Please refresh the page and try again.