How Much Does Brad Pitt Want An Oscar? Here's His Take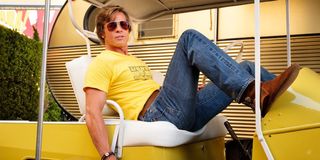 It is clearly in the annals of movie history that Brad Pitt has created some notable characters for the big screen in movies like Inglorious Basterds, Moneyball, Fight Club and other movies that perhaps should have acted like catnip for Oscar voters. Yet, winning the biggest of all big movie awards, the one and only Academy Award, has eluded the actor in the acting category so far. If you were to ask him how he feels about it, he would have an answer.
In fact, thanks to his role in Quentin Tarantino's popular Once Upon A Time In Hollywood and the upcoming Ad Astra, Brad Pitt's name has come up in relation to the Oscar race once more. Which means people are clearly only too happy to ask him about how much he wants an Oscar related to his work on the new '6os set drama. He said,
Brad Pitt actually gave an answer to the question during a press conference for Venice Film Festival's Ad Astra (via Daily Beast), but if you were hoping for some emotional or thoughtful response, this one stuck to a very diplomatic tone. I'd guess being Brad Pitt is a weird position to be in, not only because he's one of the most famous men on the planet, but it has to be odd to be in a position where you are wanting the best for yourself but not wanting to see your friends fail either.
I'm sure that also depends on your personality as well, as some people are way more competitive than others. It should be noted that Brad Pitt has been in the game at the Oscars before, having been nominated in the supporting category for 12 Monkeys and in the Best Actor category for The Curious Case of Benjamin Button and Moneyball. However, the only movie he was technically a part of that landed an Oscar was 12 Years A Slave, which he was a producer on (and had a small part in) and which won Best Picture in 2014.
Related: The 10 Best Actors To Never Win An Oscar
Although I kind of see him as another lead in Once Upon A Time In Hollywood, opposite Leonardo DiCaprio, the general thought is that Brad Pitt may be up for Best Supporting Actor this year, which could leave a space open for Leonardo DiCaprio to be nominated for Best Lead Actor in a case where neither man would need to compete with one another. We'll have to see how that shakes out if either or both men do end up being nominated.
Then there's Ad Astra, which unquestionably features Brad Pitt as the lead, and which has also been garnering praise for the actor since its Venice Film Festival year. It's a little early to be talking about a potential Oscar nod for Ad Astra, but it probably is worth pointing out it would not be totally unprecedented for one actor to earn a nod in two categories in the same year.
Jamie Foxx was nominated for both Ray in Best Actor and Collateral in Best Supporting actor in the same year. He won for Ray. Likewise, Holly Hunter was nominated for and won for The Piano in the Best Actress category and was also nominated in Best Supporting for The Firm in 1993.
As for Brad Pitt, the 92nd Academy Awards don't air until February of 2020 and nominees won't even be announced until January of next year. So, there's a long time to wait in which other competition could enter the fold. We'll have to wait and see if Brad Pitt earns a coveted nod and maybe even a win at this year's awards, but at the end of the day the man should be fine. He earns a lot of money and good notices for many of his acting projects and he's won a ton of other awards. Life could certainly be much worse.
Your Daily Blend of Entertainment News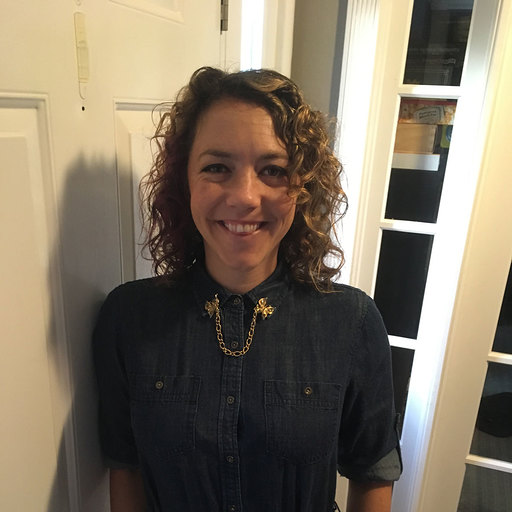 Reality TV fan with a pinch of Disney fairy dust thrown in. Theme park junkie. If you've created a rom-com I've probably watched it.