Aladdin, The Lion King And 7 Other Movies Disney+ Has Already Censored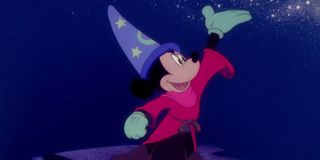 CinemaBlend participates in affiliate programs with various companies. We may earn a commission when you click on or make purchases via links.
This past week, the internet discovered and had a bit of fun with a piece of minor censorship found on Disney+. It seems that the 1986 comedy Splash, which stars Tom Hanks as a man who falls in love with a mermaid, uses some digitally-created hair to make Daryl Hannah's nude rear disappear. It's not the best CGI work, as it was probably done fairly quickly. That said, it's not all that surprising. This is hardly the first time that Disney has made changes to a movie to remove references that haven't aged well, or even to simply remove something that is perceived as being less than family friendly.
Disney has been doing this for literally decades. There are numerous examples to be found on Disney+ of a movie that has been changed from its original theatrical version. Many of them haven't been seen in their original form since their original release. Here are a few examples of movies on Disney+ (which is offering a free 7-day trial) that aren't quite identical to their original form.
Aladdin
Aladdin could have been a very un-Disney movie if some of the outtakes from both Robin Williams and Gilbert Gottfried had been used. Instead, the biggest issue the movie has now is that some of the pop culture references are a little dated. However, that wasn't always the case. In the theatrical release of the film, the song "Arabian Nights" included the line "Where they cut off your ear, if they don't like your face." The line was viewed as insensitive, and when the movie was released on home video, the line was changed to "Where it's flat and immense and the heat is intense." Even the live-action remake uses a third, different line in that spot. The only place you're likely to find the original version of the song now is on copies of the soundtrack released when the movie first came out.
The Lion King
While some movies saw changes made before the home video release, some items that were eventually changed weren't discovered until then. It's a famous story now; in one moment in The Lion King, Simba drops to the ground and kicks up dust, which for a brief moment, combines to, possibly, form the word "sex." It's been claimed that the easter egg is actually reading "sfx" as a reference to the special effects department. Whether this moment was meant to be suggestive or not, it no longer matters. Check out The Lion King now, and the dust doesn't do anything of the kind.
The Rescuers
Whether or not The Lion King's suggestive moment really was what it appeared to be or not, one of the most famous Disney edits is no urban legend. The 1977 film The Rescuers once included a naked woman. It's a blink and you'll miss it moment, but years after the film was released, it was discovered that in a single frame, in a window that Bernard and Bianca fly past at high speed, you could see an image of a topless woman that was apparently placed there by an animator with a sense of humor. Needless to say you won't find the woman there on Disney+.
Who Framed Roger Rabbit
From an actual naked woman to one that was perceived by some to be. Near the end of Who Framed Roger Rabbit, Jessica Rabbit and Eddie are thrown out of Benny the Cab and Jessica's dress goes flying up, exposing her legs. Some thought that it exposed more than that. Jessica's underwear was actually visible in the scene, but the color was close enough to her skin tone that some thought she wasn't wearing underwear. This film saw a couple of edits, the first made Jessica's underwear white, so it more obvious that's what you were seeing. However, later versions of Who Framed Roger Rabbit, including the one on Disney+, make sure the dress keeps everything covered.
Adventures In Babysitting
The 1987 cult classic Adventures in Babysitting isn't your traditional Disney movie, which is why it was released by Touchstone, the studio Disney created in order to get into more adult-themed movies. The film was rated PG in 1987, but this was during the era when even the MPAA wasn't sure what to do with the PG-13 rating. Today, the rule, or at least the guideline, is that PG-13 films are only allowed to drop an F-bomb once. Adventures in Babysitting does it twice in one scene and still got away with a PG rating. The movie was previously available on Disney+, and will be again, but the version found originally included the TV edit that replaces the F-word with something less vulgar.
The Little Mermaid
Similar to The Lion King, it's unclear if the edit to The Little Mermaid was strictly necessary, but Disney decided to err on the side of caution. In the moment when Eric nearly marries Ursula, there was a moment when it appeared that the priest performing the ceremony was getting a tad, uh, excited. Disney claimed that the priest just had some knobby knees, and that's what was sticking forward. In the end, it was decided to change the scene so that it wasn't a question either way.
Lilo & Stitch
This one made headlines very recently as a number of people watching Lilo and Stitch on Disney+ thought they might be losing their minds. People distinctly remembered a scene where Lilo hid from her sister in a clothes dryer, but the scene in the movie now shows Lilo hiding in a cupboard, where she uses a pizza box to block off the hole. Of course, the cupboard in question is right next to a washing machine. The truth is that the original film did include Lilo hiding in a clothes dryer, but there was apparently fear that too many kids might do the same, and so later versions of the film were changed.
Fantasia
When I said Disney's decision to edit their own films went back decades, i wasn't kidding. At the same time, 1940's Fantasia includes topless centaur ladies bathing, and that's still there. However, for about three decades in the "Pastoral Symphony" sequence, there was a character known as Sunflower who was removed from the film's 1969 theatrical re-release. While most of the centaurs are clearly coded white, and the women have long flowing hair. Sunflower had dark skin and kinky hair, and her non-human half was more donkey than horse. She's clearly coded as Black in very unflattering ways. 50 years since her removal, Sunflower is still missing from Fantasia.
Three Little Pigs
And yet, Fantasia isn't even the earliest example of a Disney cartoon being edited. Disney's theatrical short Three Little Pigs from 1933 is one of the most important films in animation history. It won an Academy Award and is viewed by many as one of the first cartoons to successfully give personality and life to an animated form. Yet, the film wasn't without controversy. In once scene, the Big Bad Wolf disguises himself as a fuller brush man in an attempt to sneak past the door of the brick house. The image above is what the wolf looks like now, but in the 1930s, the Wolf looked distinctly Jewish, as the "Jewish peddler" stereotype was well understood at the time. It didn't even take all that long for this decision to be made. The edit was done in 1948, so even Walt Disney himself would have been aware of the change.
The editing of Disney movies is, nothing new. It's been happening almost as long as there has been a Disney studio making animated films. Sometimes, like in the case of Splash, the decision may seem strange, or sometimes like in the case of Fantasia, it's probably justified. How important it ultimately is will be a matter of opinion, but it will likely continue regardless.
Your Daily Blend of Entertainment News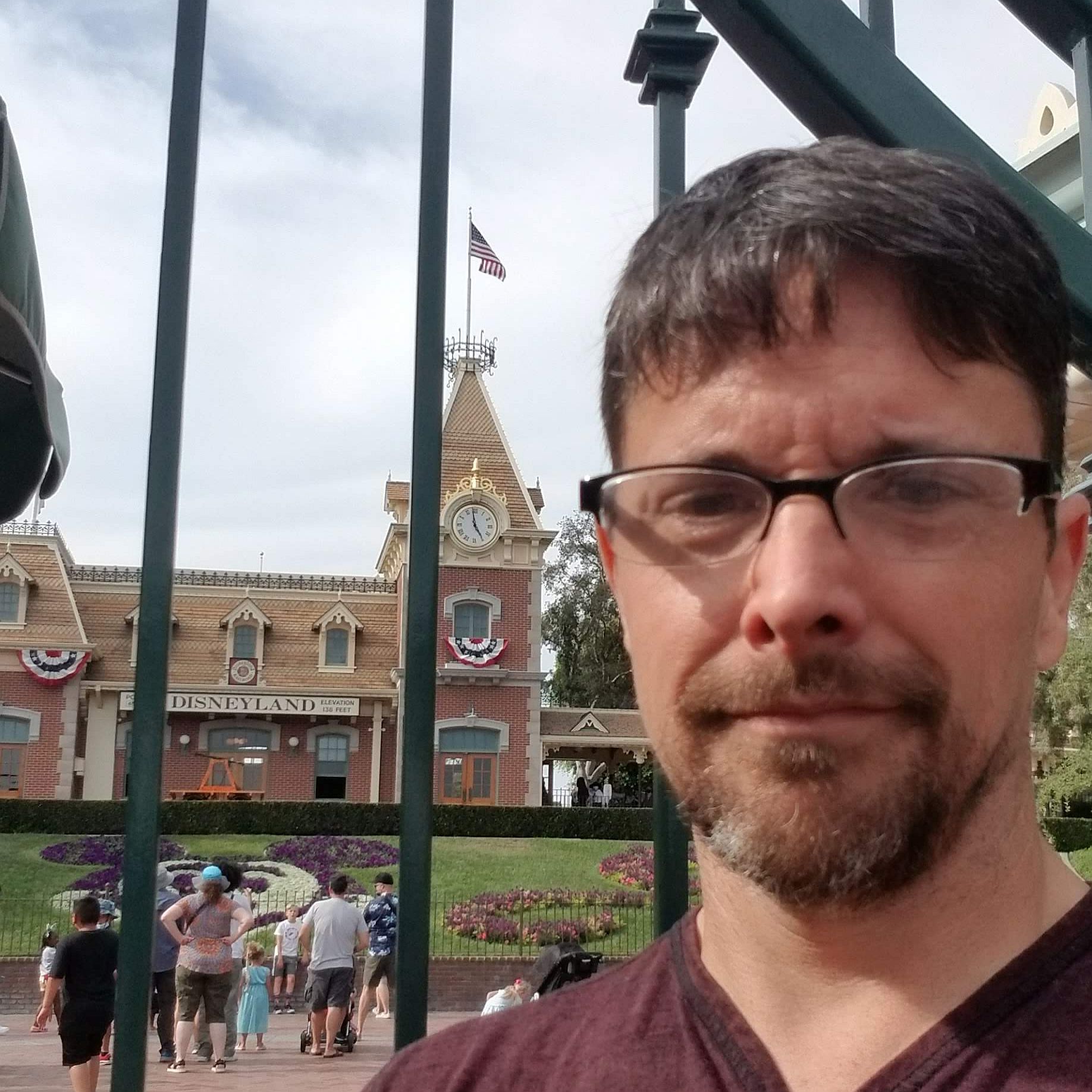 Content Producer/Theme Park Beat
CinemaBlend's resident theme park junkie and amateur Disney historian. Armchair Imagineer. Epcot Stan. Future Club 33 Member.